Restaurants & Bars Collection
Inspired by the sea, the valleys, and the fruit and vegetables grown in our gardens, our Chefs invent colourful, pictorial dishes that play with traditional tastes and Mediterranean cuisine. Our philosophy is to highlight fresh ingredients and let the flavors pop in each dish. Light and healthy dishes that awaken all your senses.
Bars
Discover our quartet of distinctive bars, each exuding its own captivating charm. At the forefront is the 'Kalithea' Main Bar, a haven for refined evenings where live music graces the atmosphere, allowing guests to luxuriate in meticulously crafted cocktails within an elegant and serene ambiance. If you seek a refreshing respite, the 'H₂O' Pool Bar beckons, where you can relish tropical libations beside the shimmering waters. The 'Akteon' Beach Bar, nestled along the shoreline, offers a serene escape accompanied by the gentle lull of waves—a perfect sanctuary to unwind with a cocktail in hand, surrendering to the allure of the seaside paradise's natural beauty.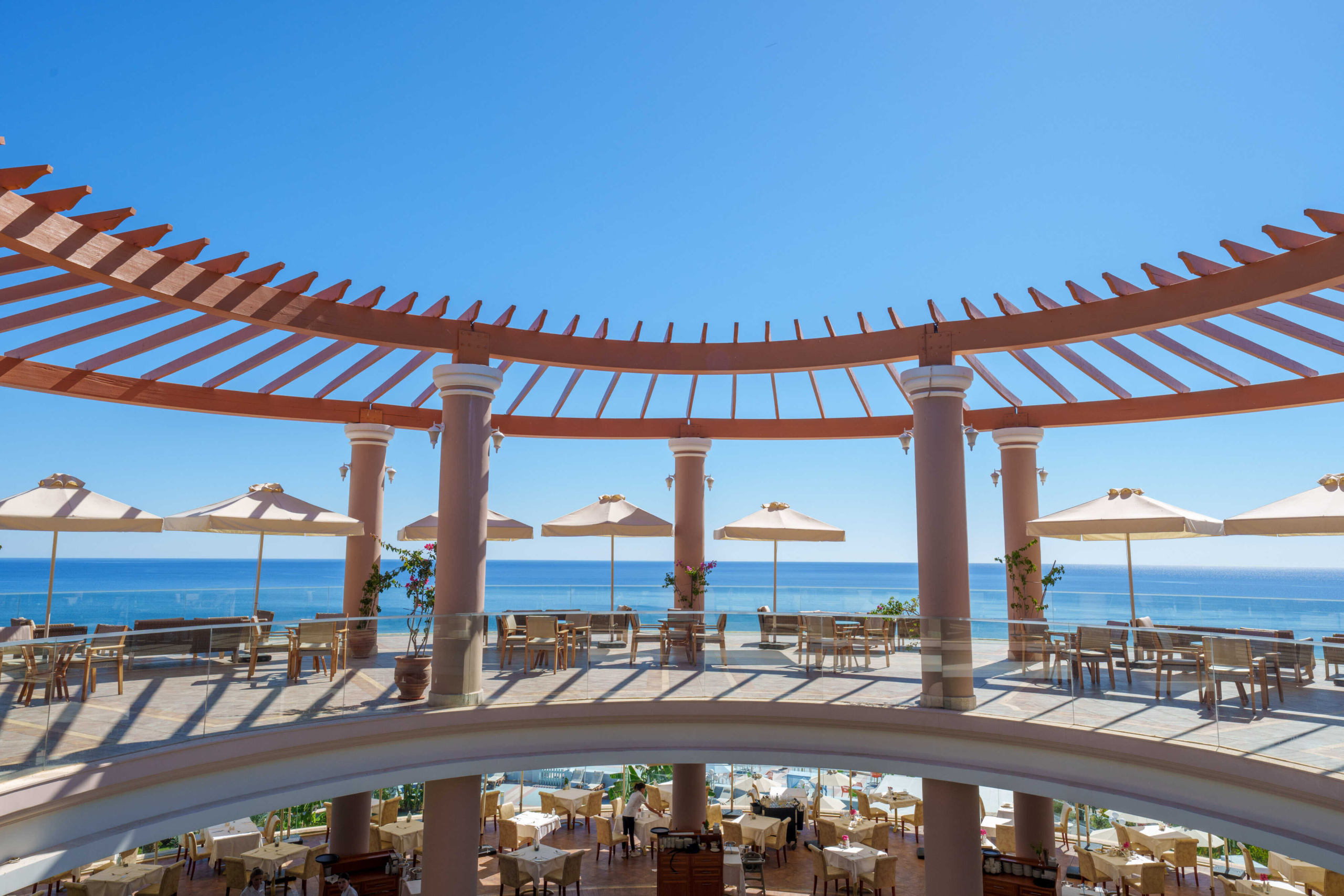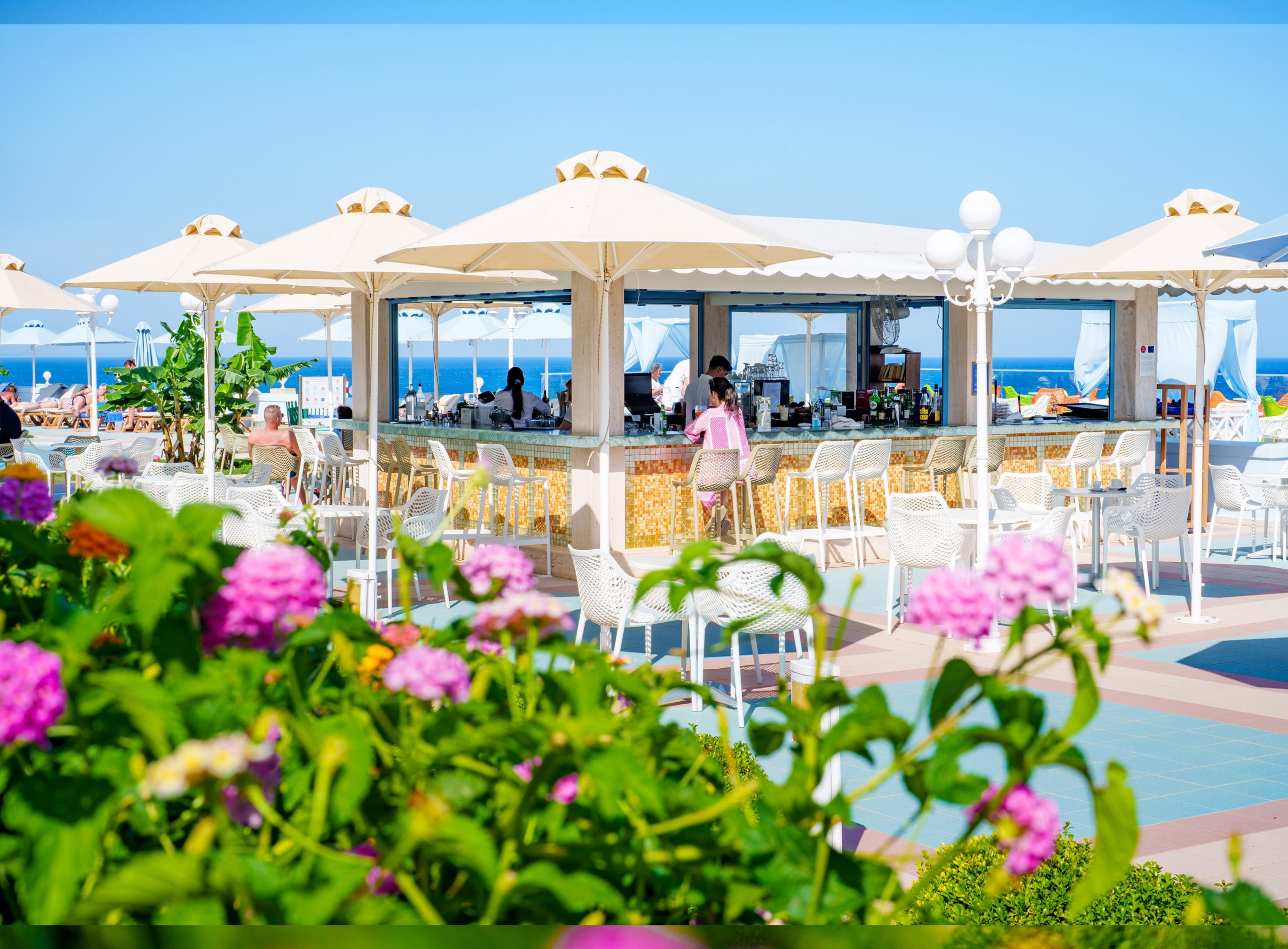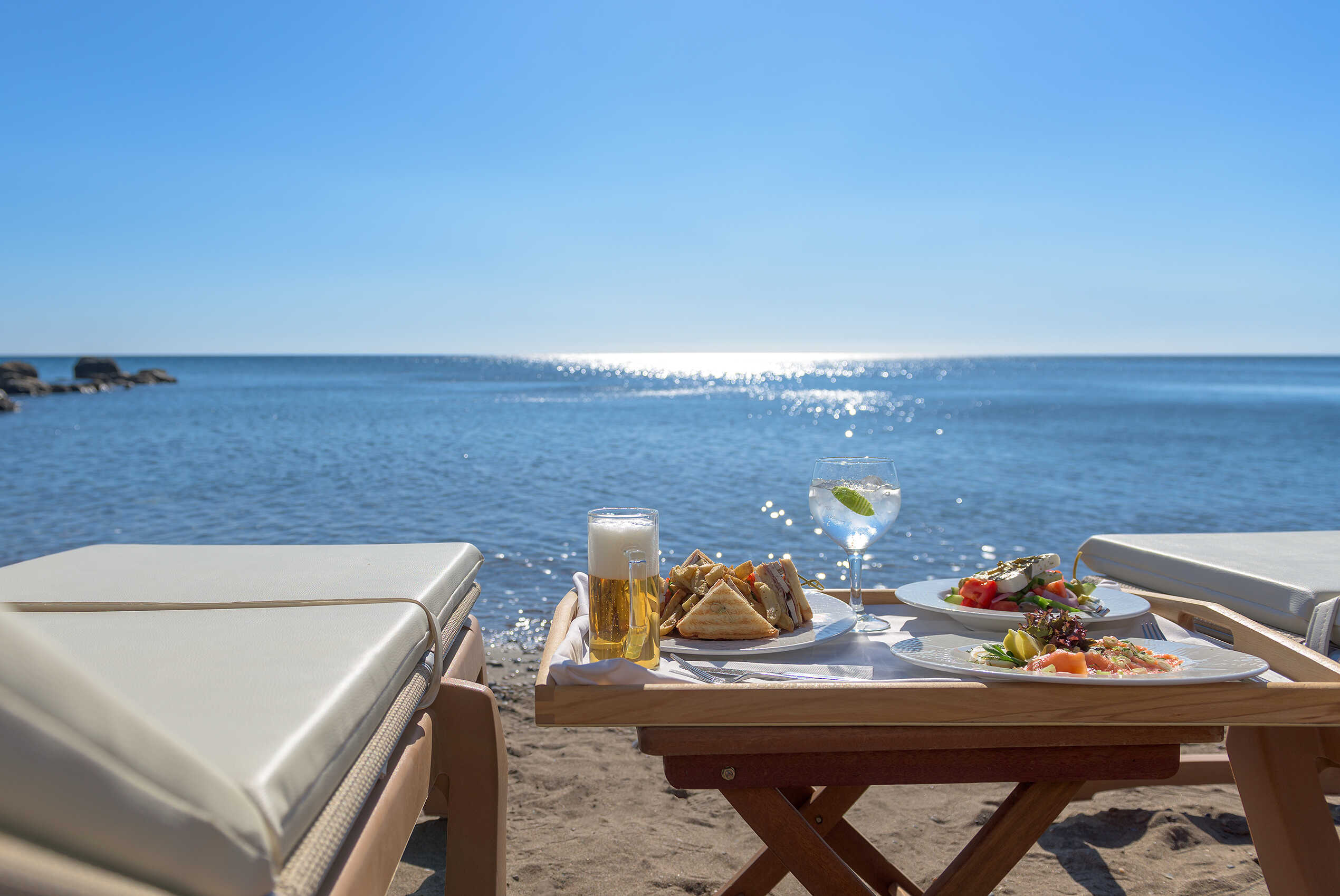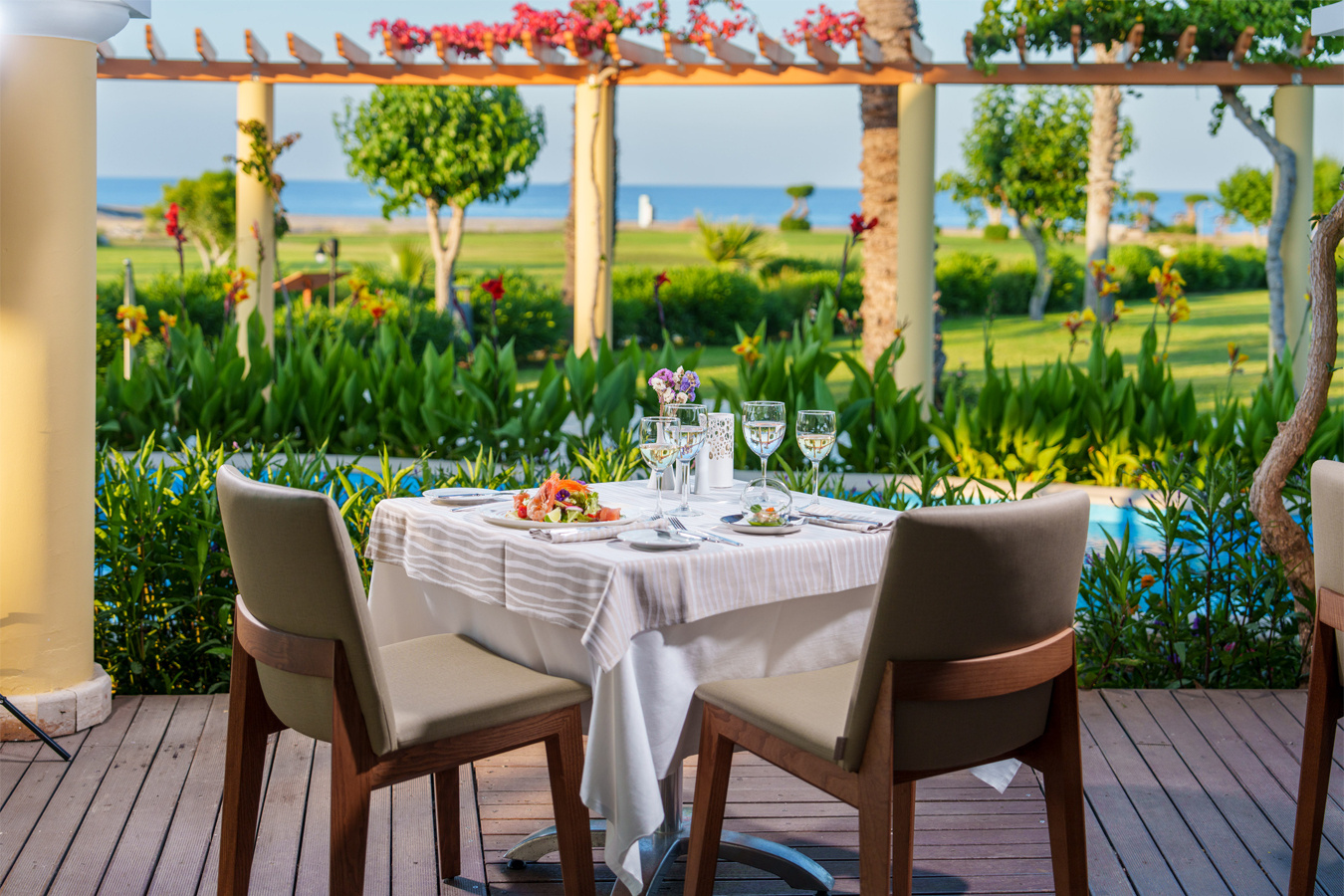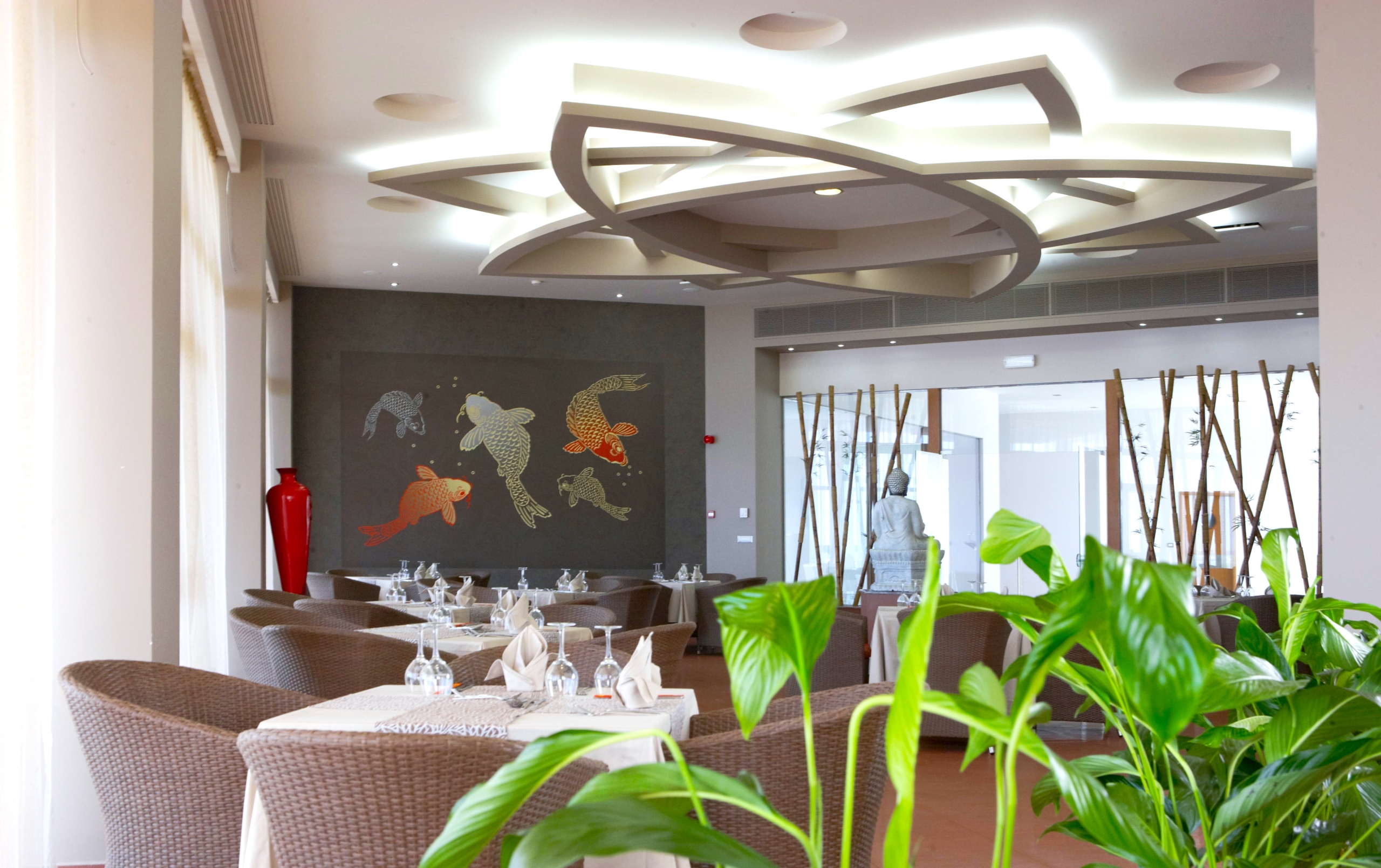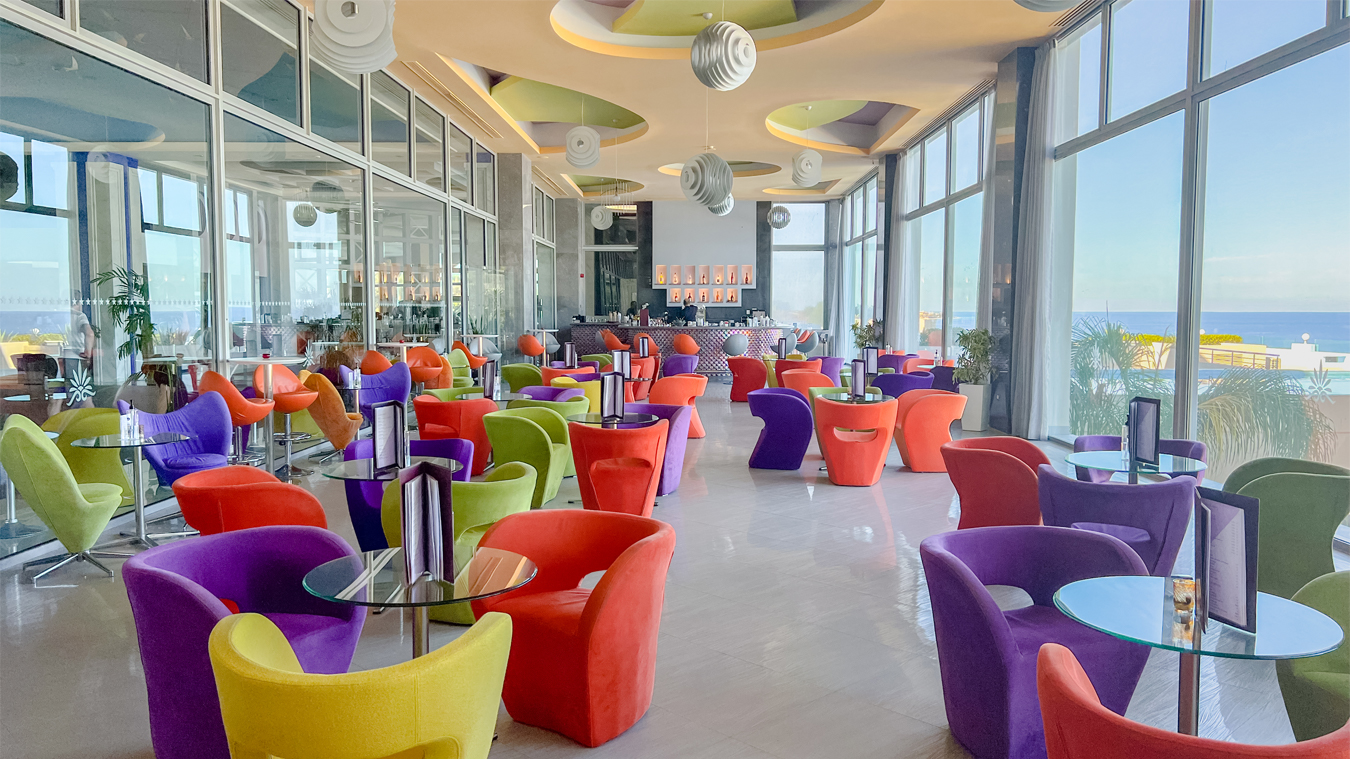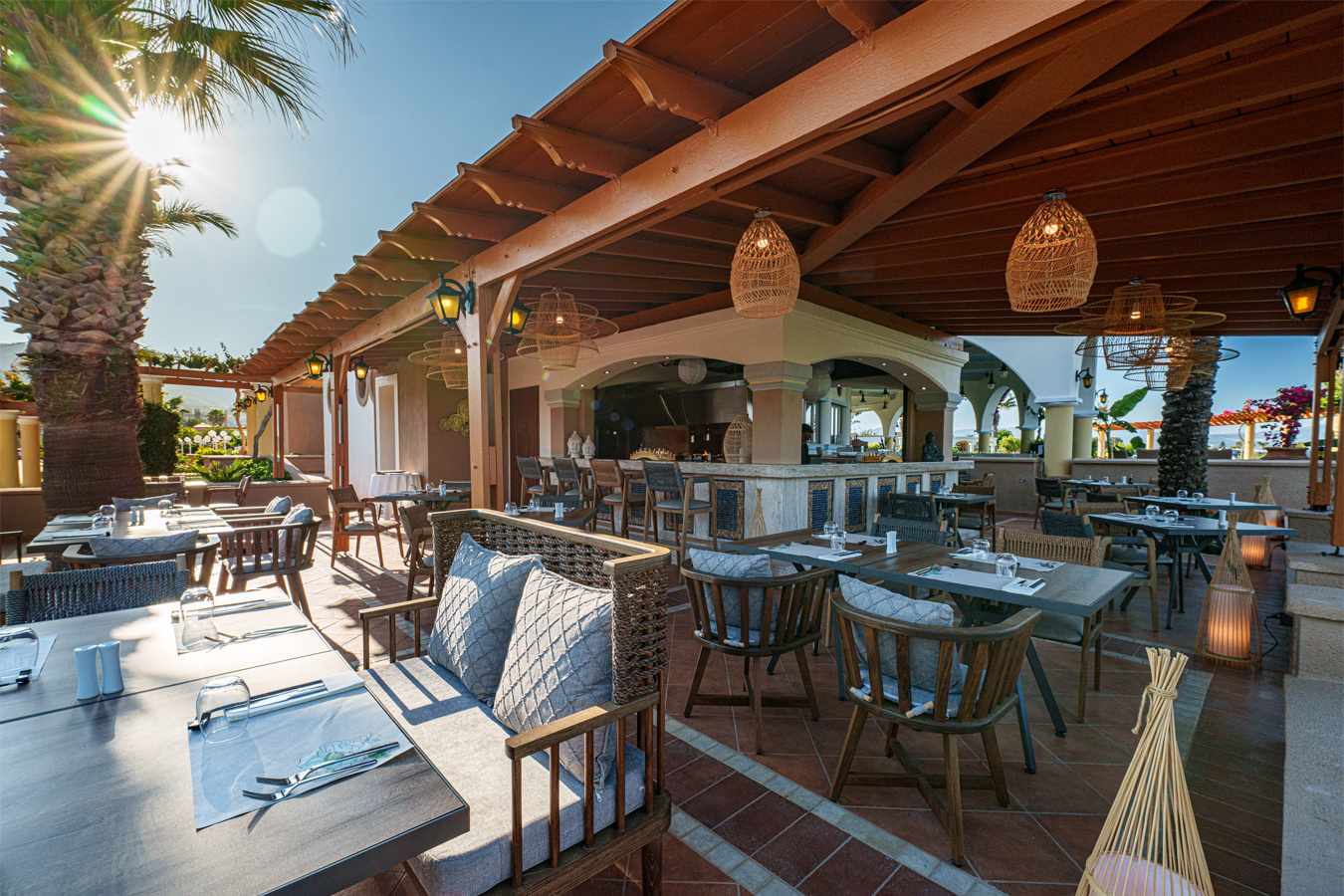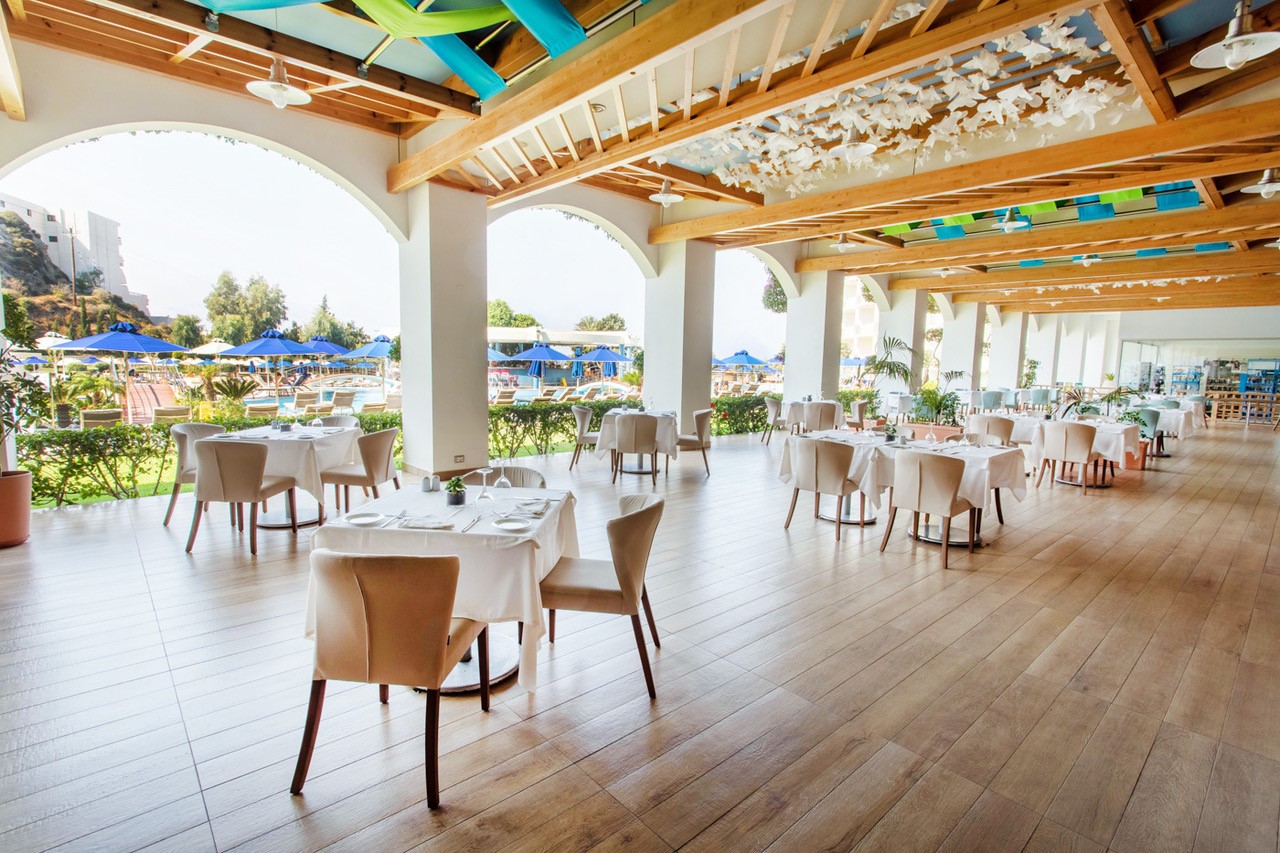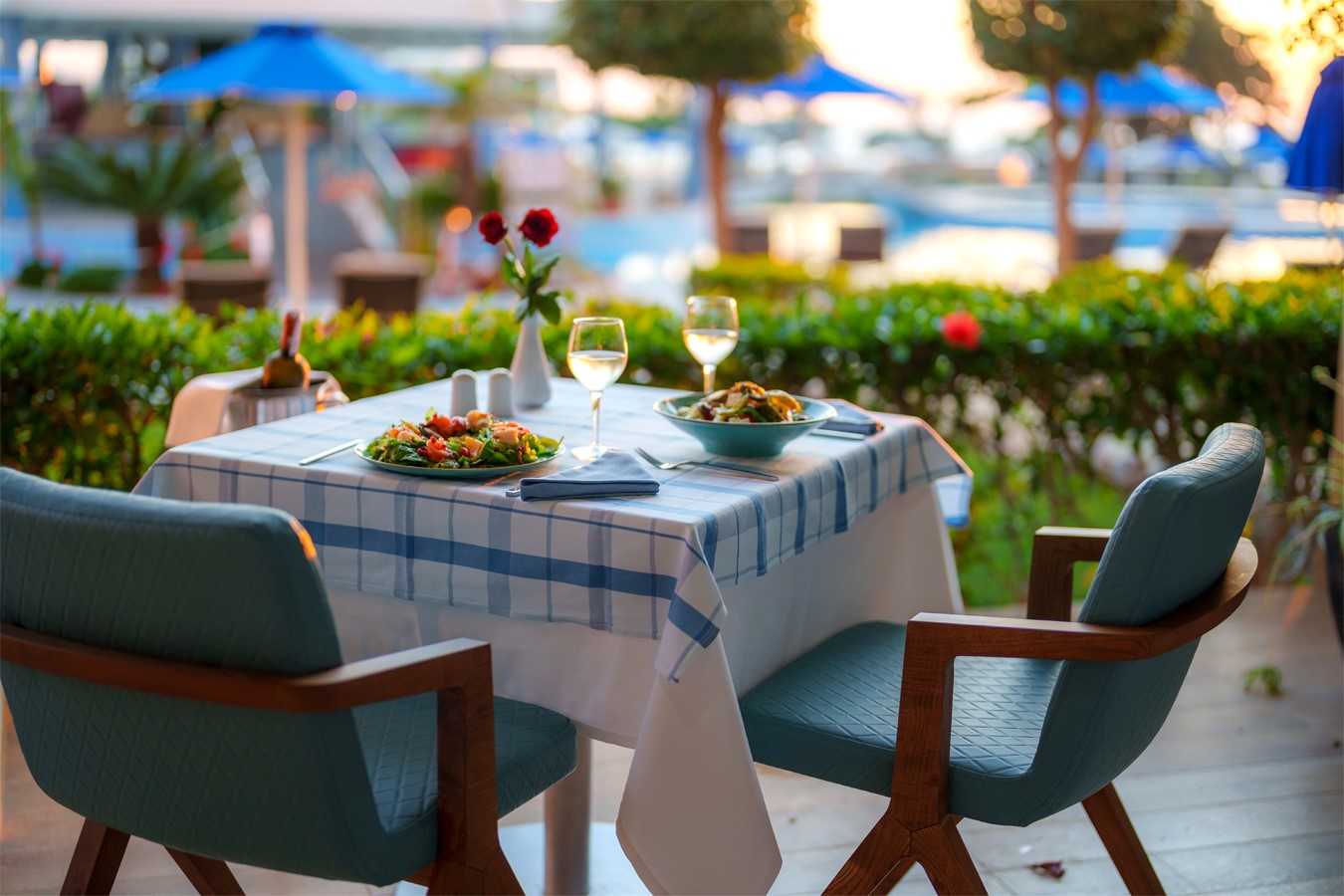 Featured Dining
Dine Around
Our guests on Premium All-Inclusive can enjoy their exclusive Atrium benefits at any of our resorts. Dining in our abundant collection of Restaurants and Bars of our 3 Atrium resorts while being able to use all facilities and services including pools, beaches and Spas free of charge, the unlimited choice on display at Atrium Hotels & Resorts is sure to make our guests' stays unforgettable.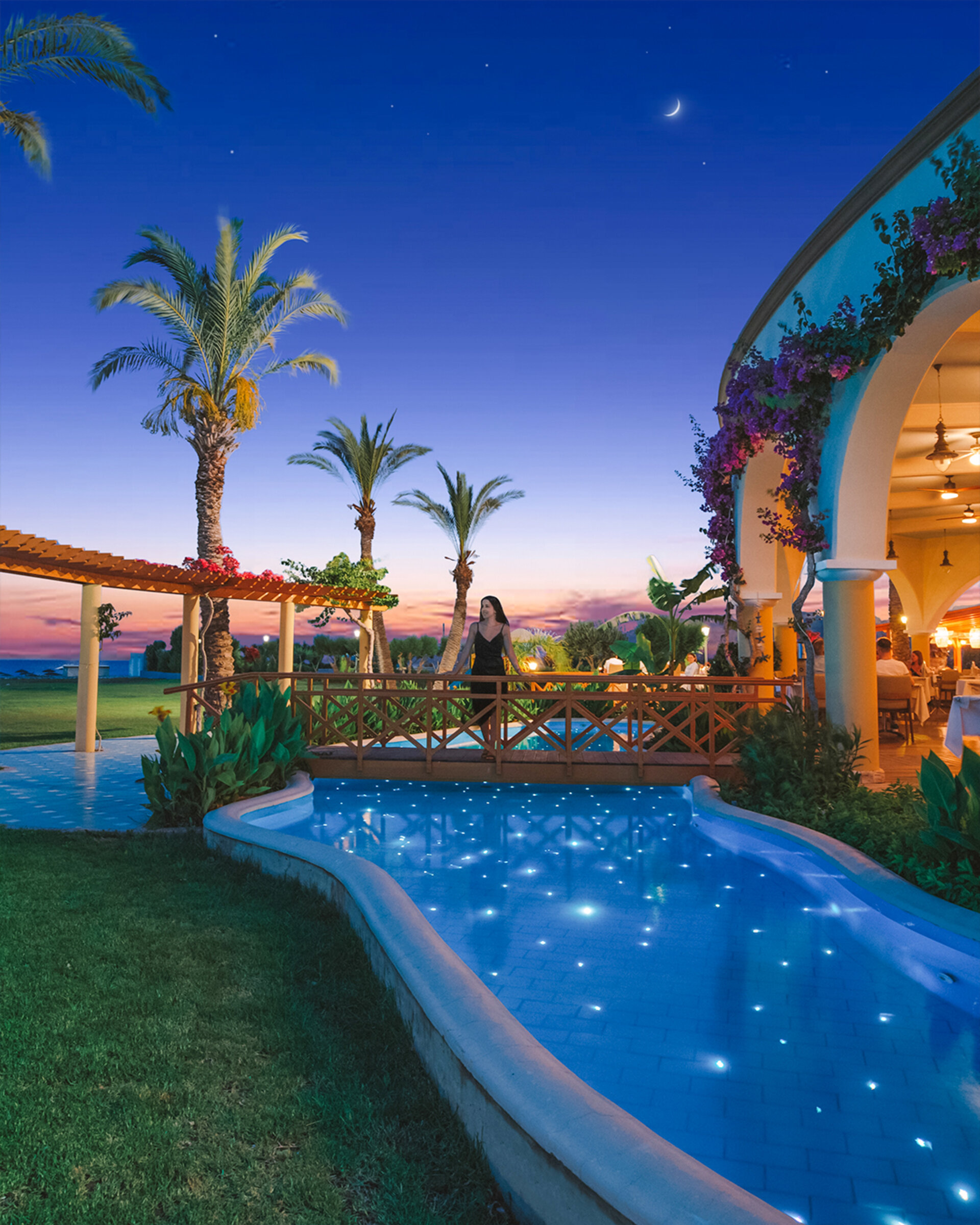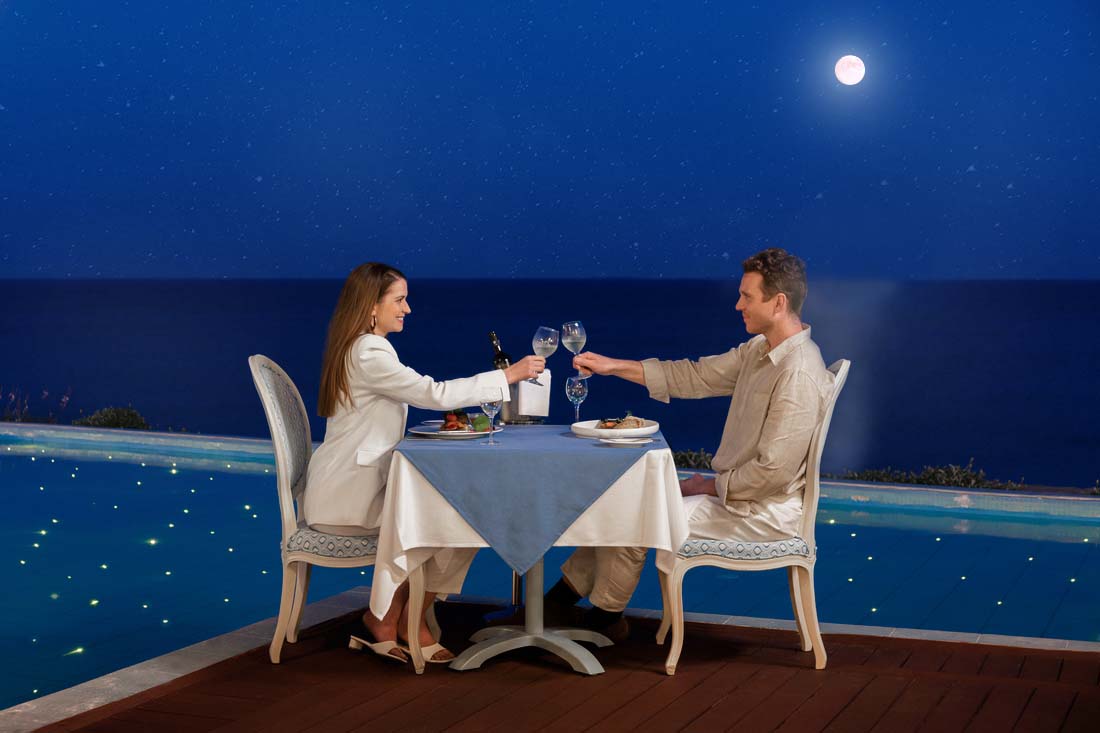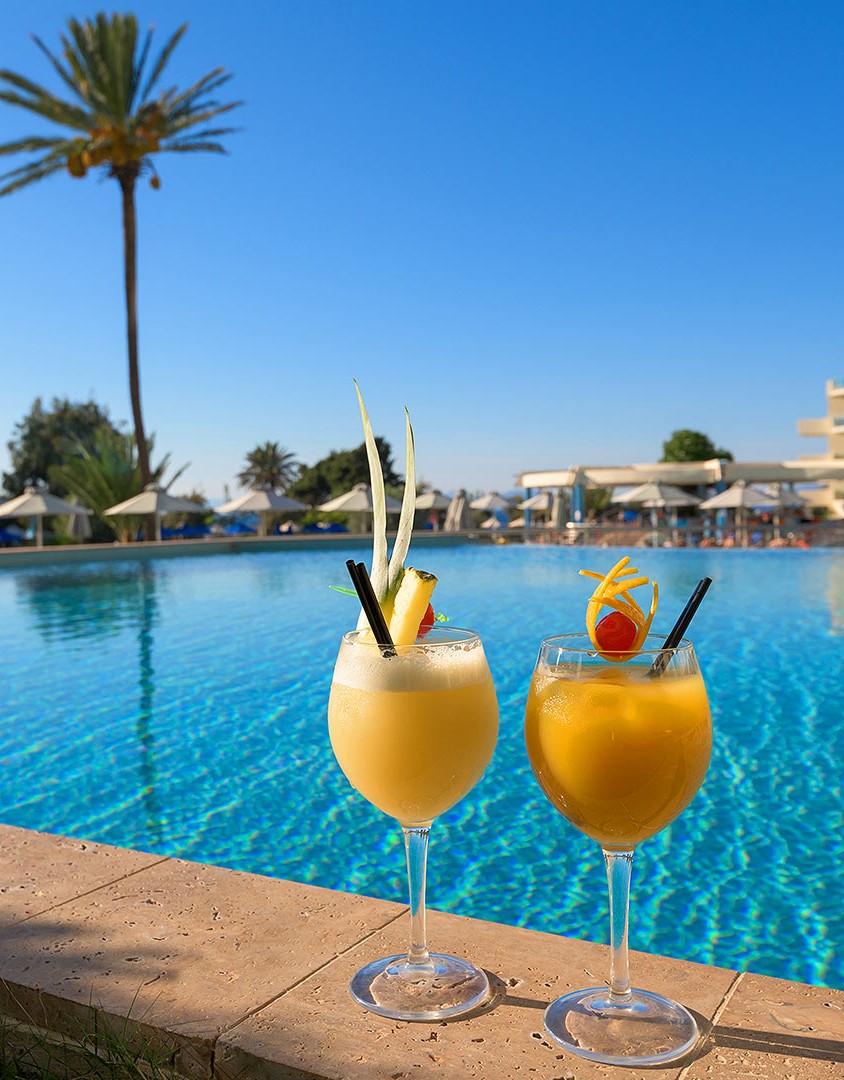 FEATURED OFFER
Premium All-Inclusive
Indulge in the pinnacle of luxury with our Premium All-Inclusive package. Elevate your experience to new heights as every desire is effortlessly catered to. Unwind and explore without limits, knowing that every element of your vacation has been curated to exceed your expectations. Embrace the extraordinary and redefine your notion of a perfect getaway with our unparalleled Premium All-Inclusive package.
DISCOVER