Dining at Atrium
Embark on a gastronomic voyage and explore our refined assembly of Restaurants and Bars.
Get ready to embark on the most delightful gastronomic journey to explore the scents and flavours of the International gastronomy and the Mediterranean cuisine. Delight with exquisite dishes of fresh seafood, Mediterranean specialties, exotic delights and fine quality wine at some of the best restaurants in Rhodes. With more than 25 Restaurants, Bars and outlets, Atrium Hotels & Resorts offer a plentiful variety of premium culinary experiences.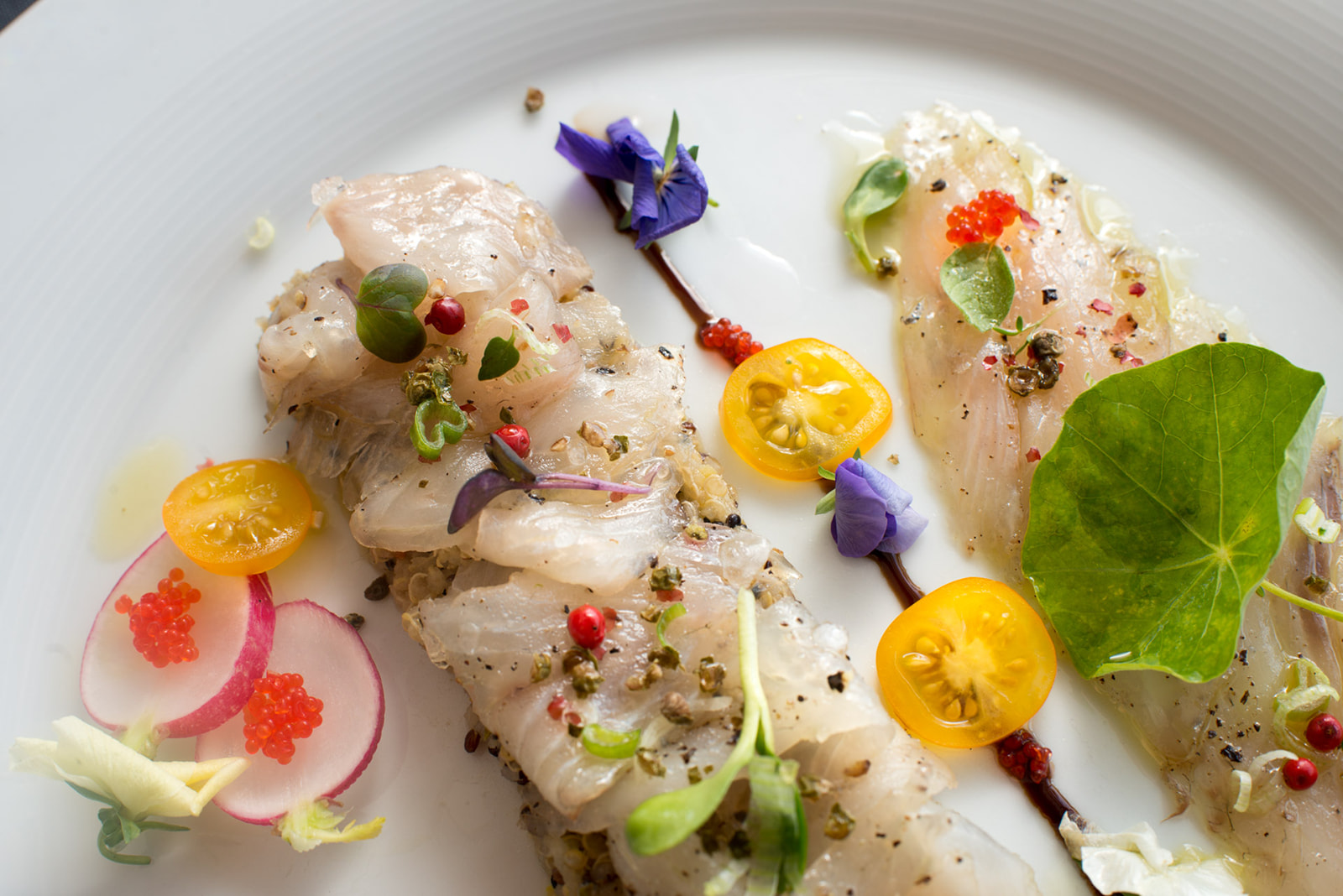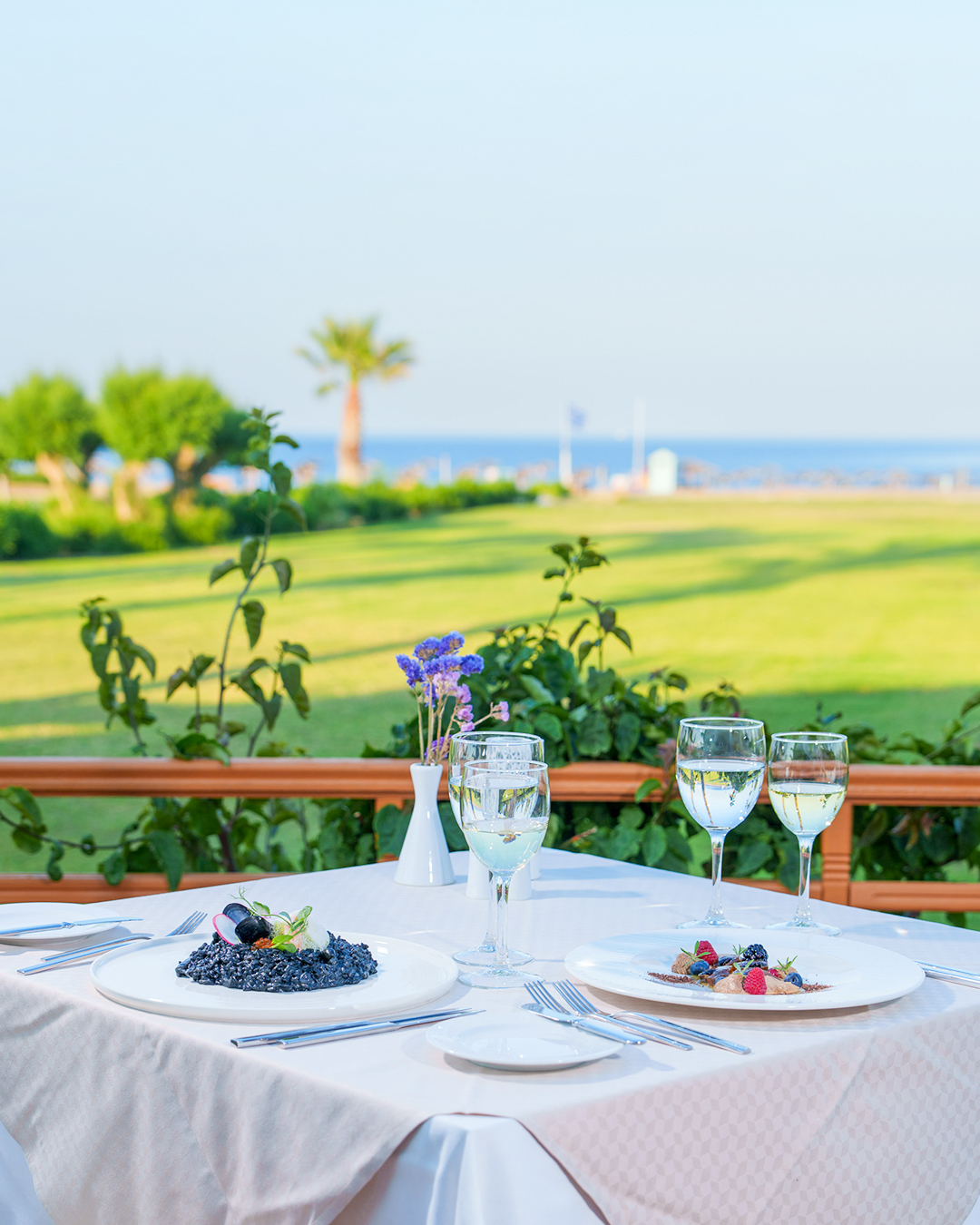 Food Philosophy
Crafting Culinary Excellence: Within our collection of fine dining establishments, our Chefs masterfully weave locally sourced and freshly harvested ingredients into every creation. This meticulous approach not only highlights the opulent spectrum of Greek and international flavors but also pays homage to the artistry that defines true gastronomy.
Featured dining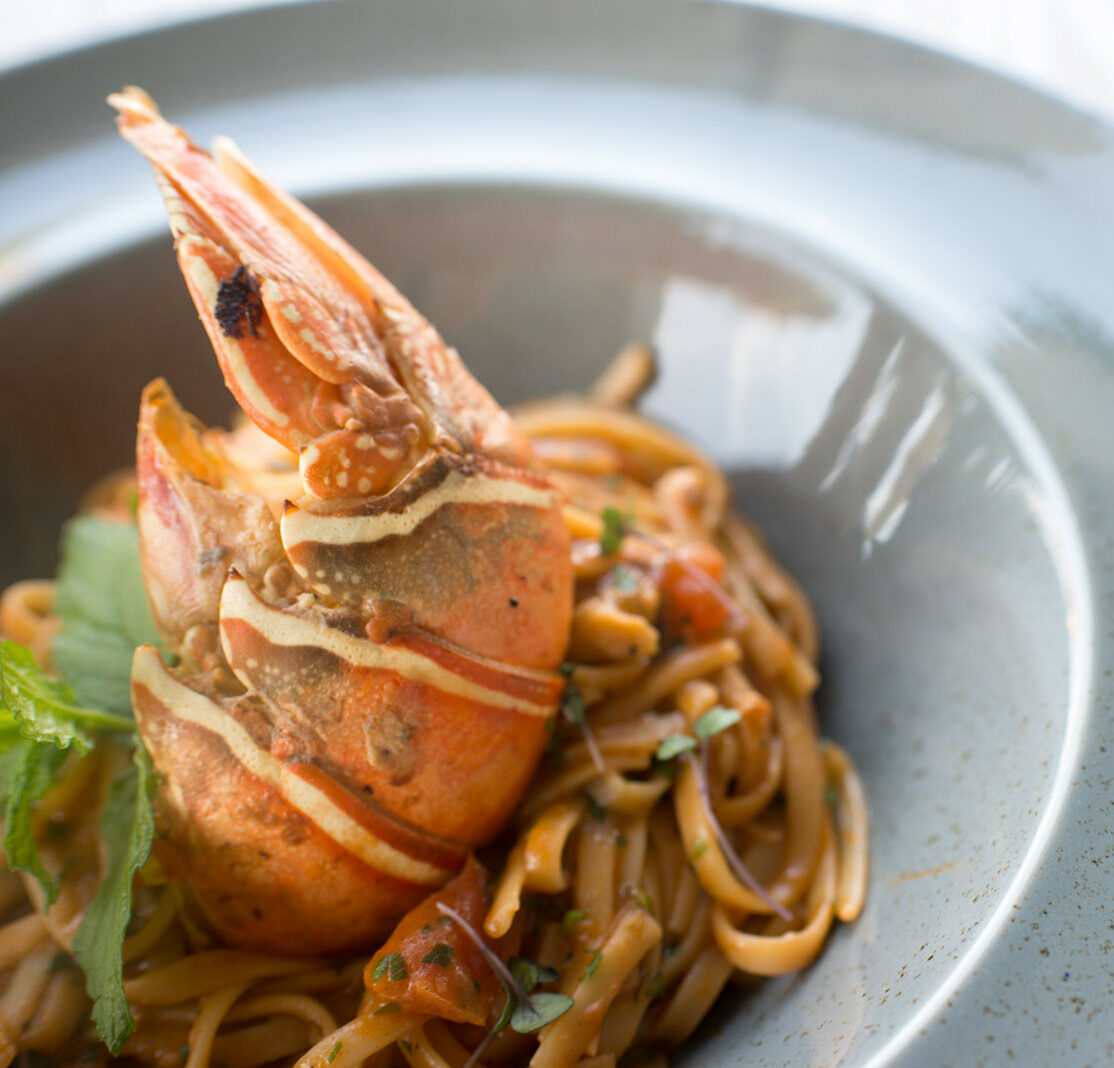 Enjoy a romantic lobster night overlooking the idyllic island seashore at one of our gourmet restaurants. Delight in our carefully curated lobster night menu, featuring a splendid array of 8 exquisite dishes that eloquently capture the essence of Rhodes island's coastal flavors.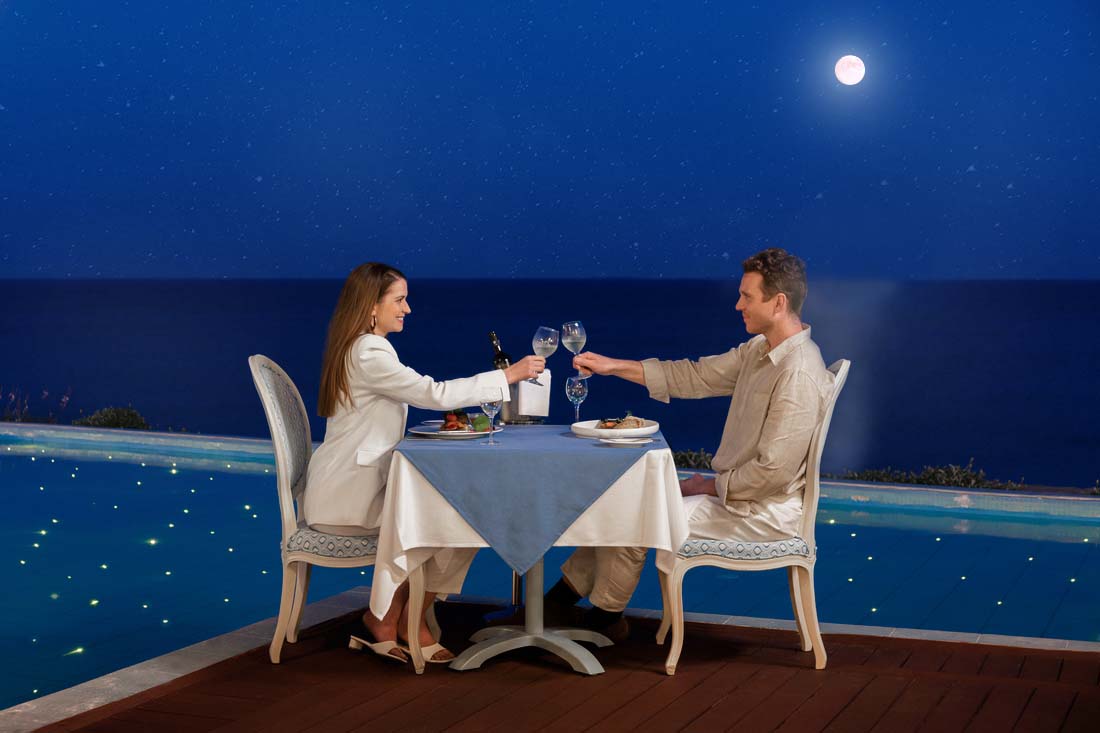 Unveiling our exquisite private dinner experience. An intimate culinary oasis, meticulously crafted for a personalized dining affair like no other. Set under the stars in a secluded location, it promises refined flavors, unmatched ambiance, and cherished memories.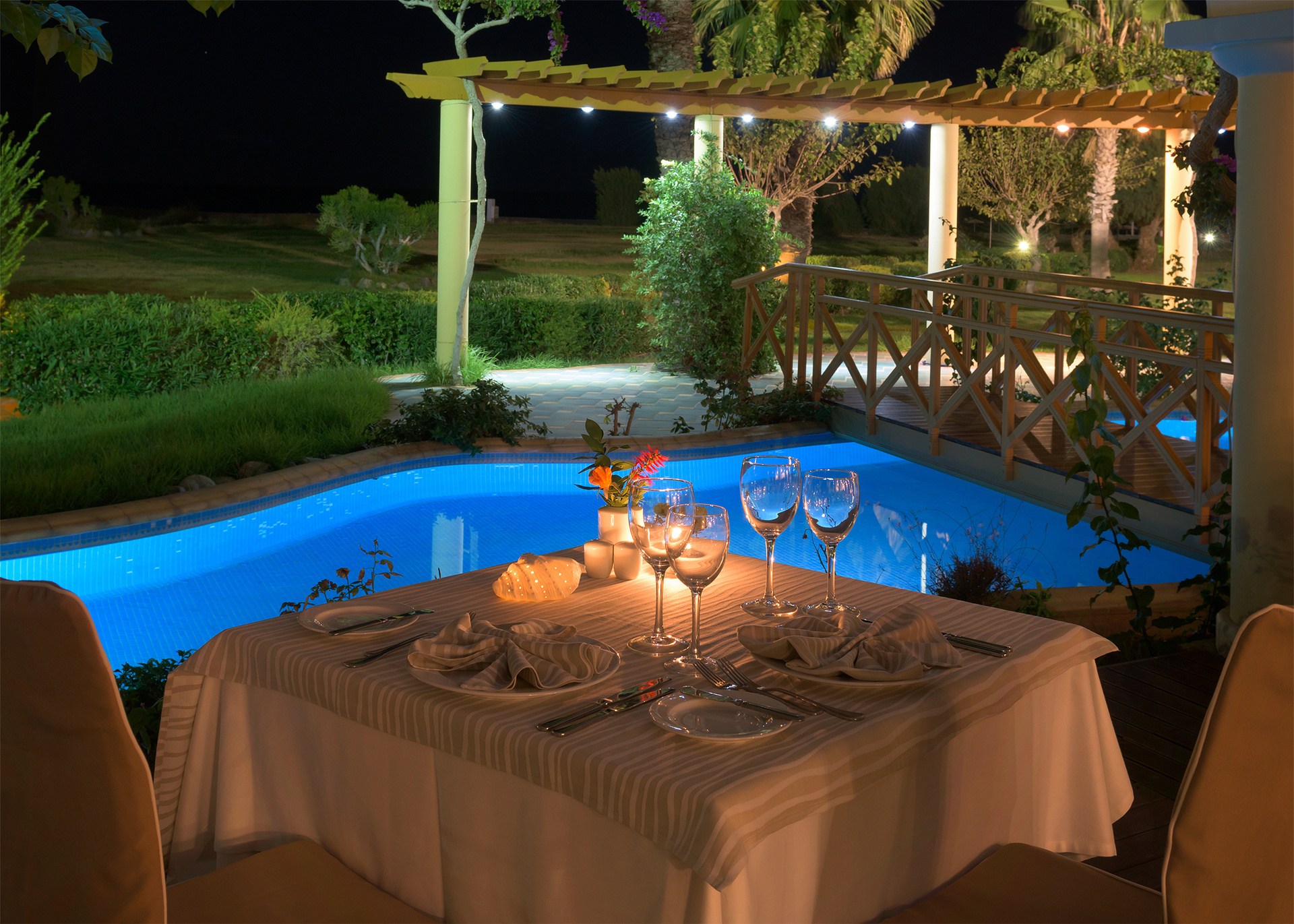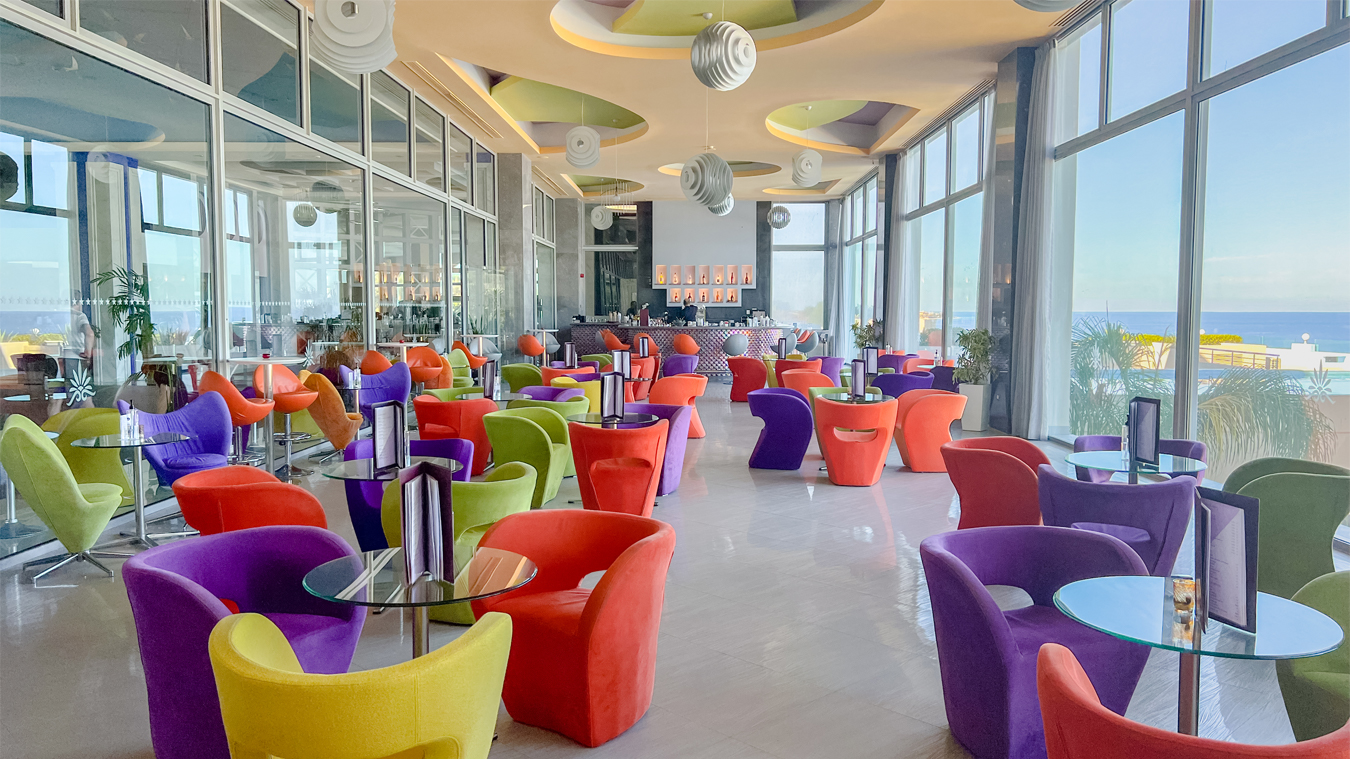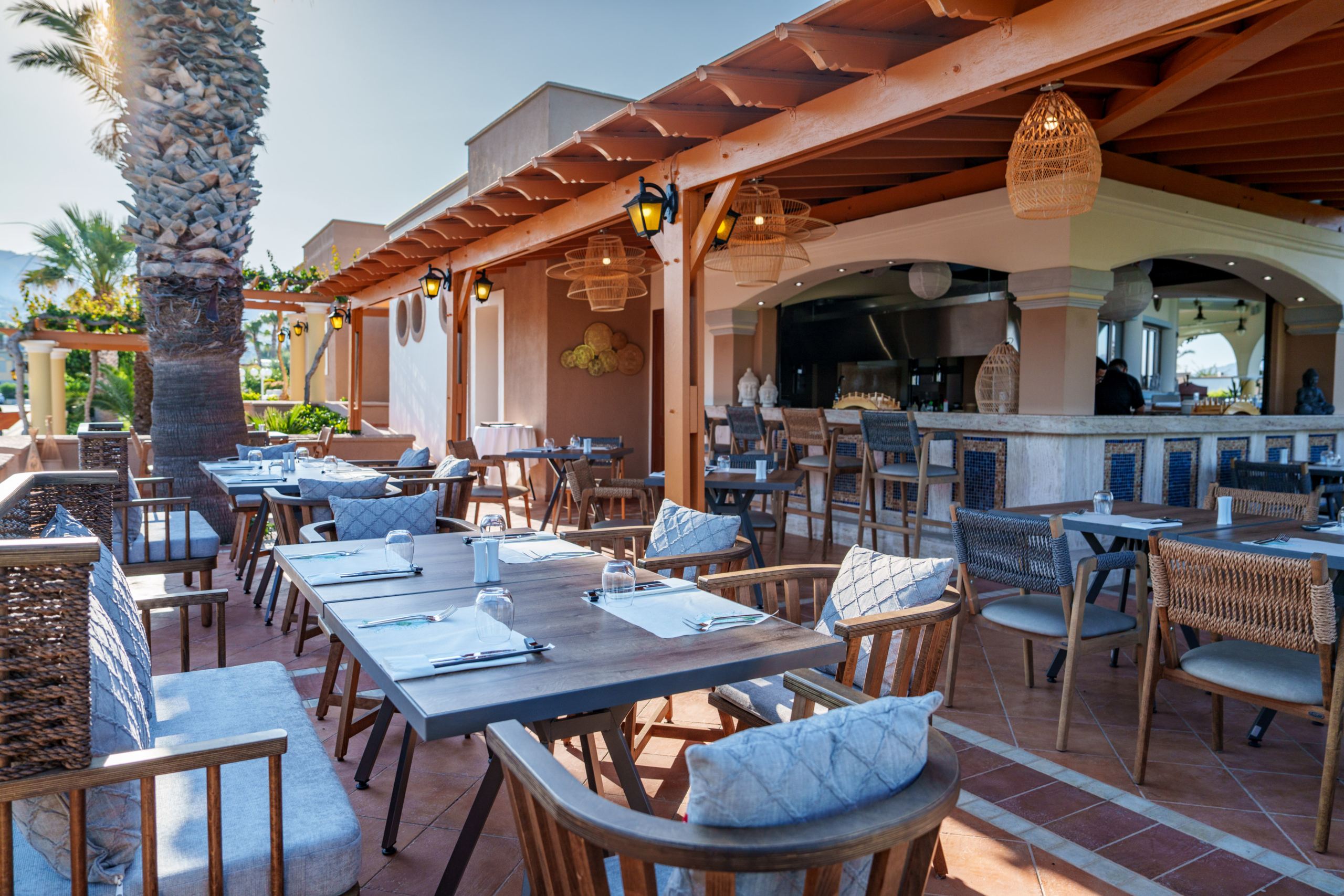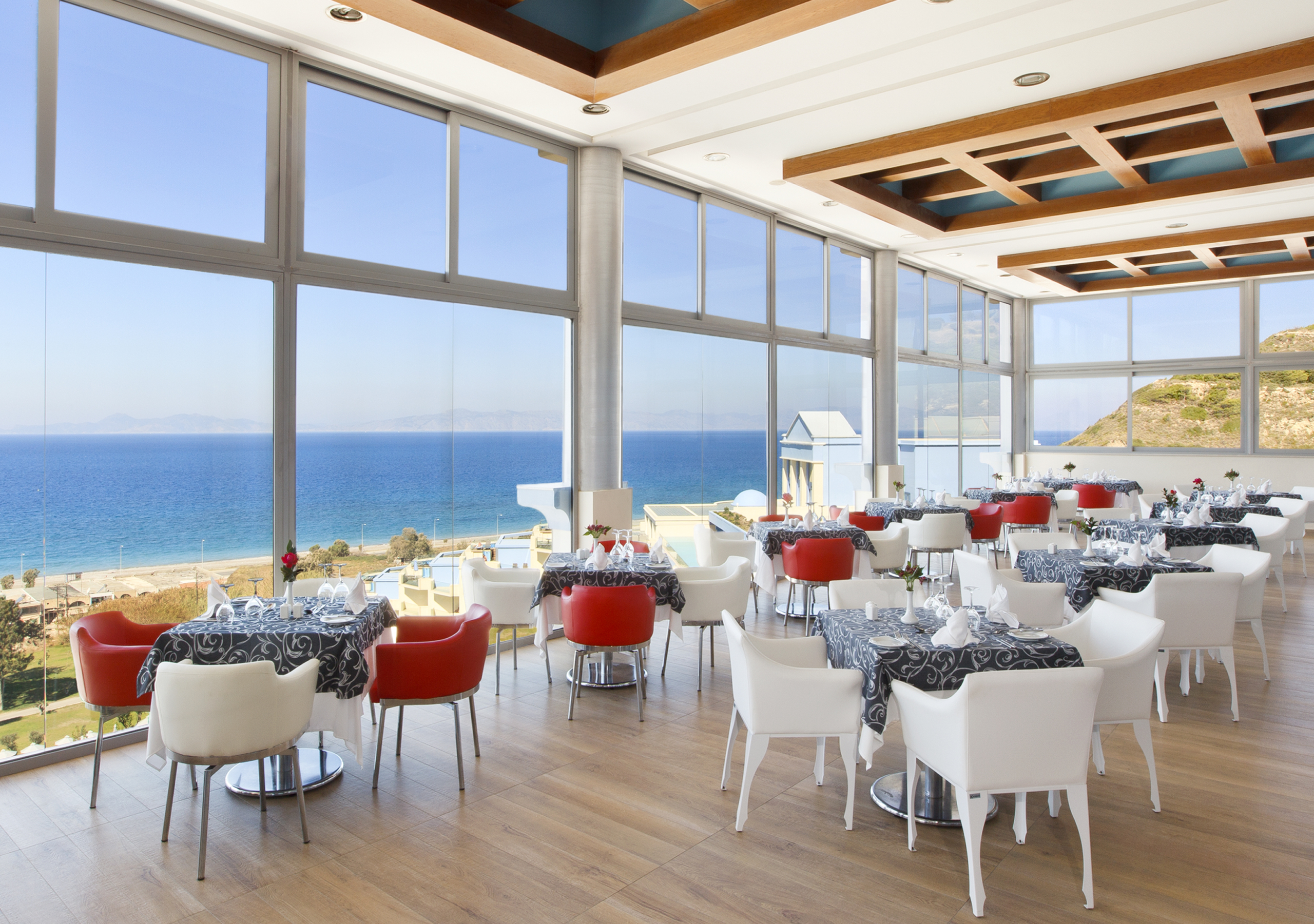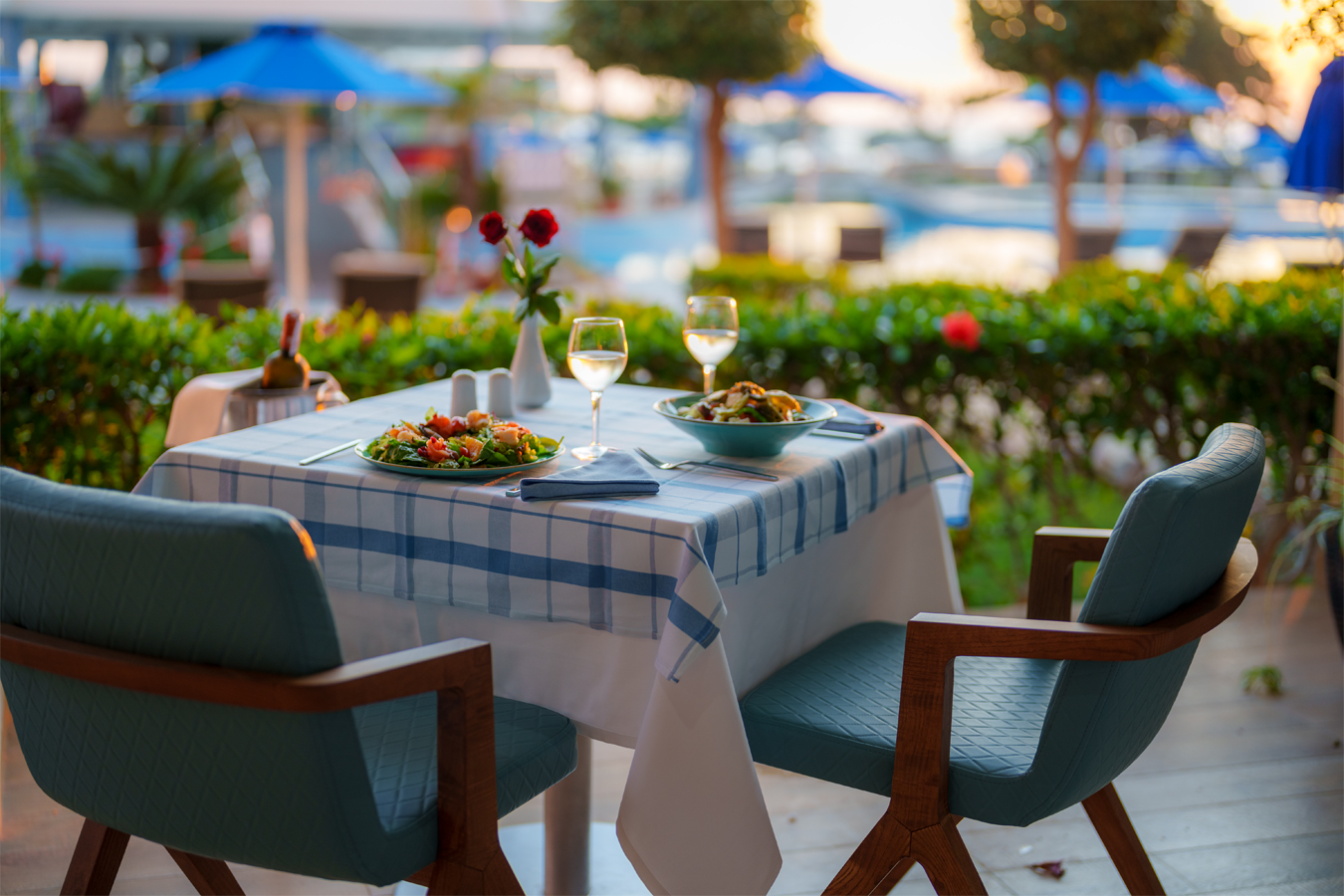 RESTAURANTS & BARS
Dine Around
Immerse yourself in the art of gastronomy and mixology as you explore our thoughtfully curated menus, artful presentations, and impeccable service. Our guests on Premium All-Inclusive can enjoy their exclusive Atrium benefits at any of our resorts while being able to use all facilities and services.
Discover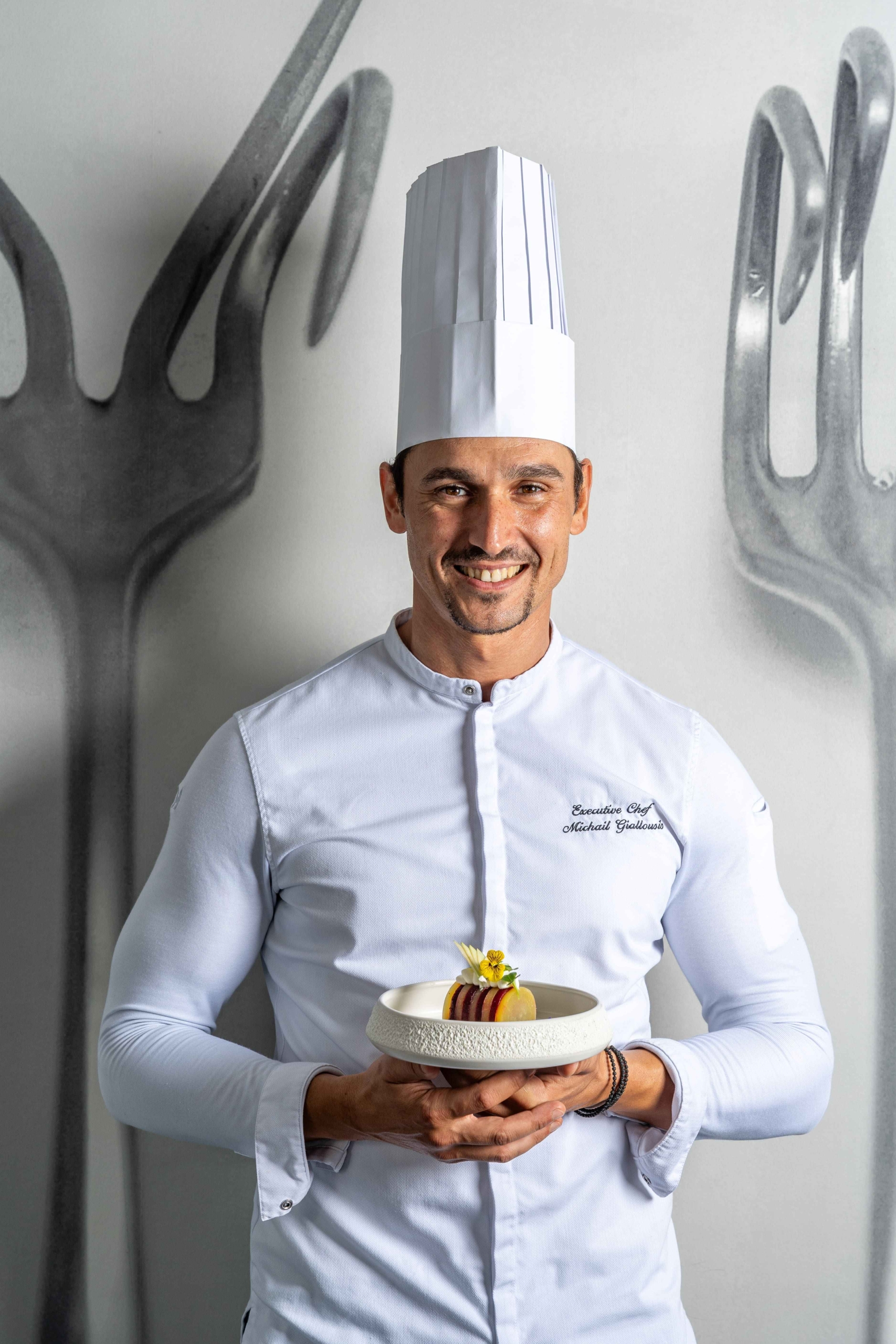 "
Dining is not just about feeding the body; it's about nourishing the soul, embracing connections, and savoring life's most exquisite moments.
Michail Giallousis
Executive Chef - Atrium Platinum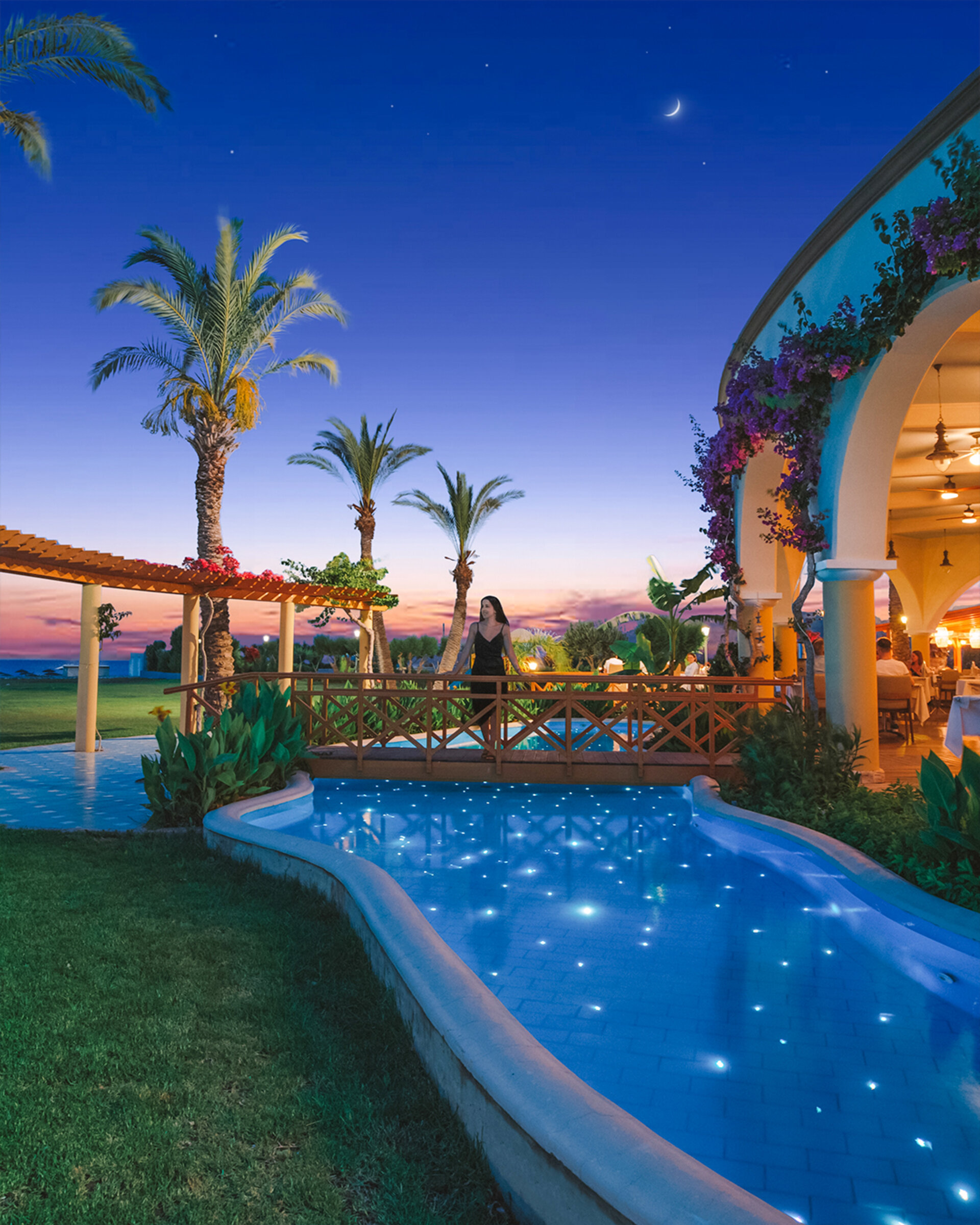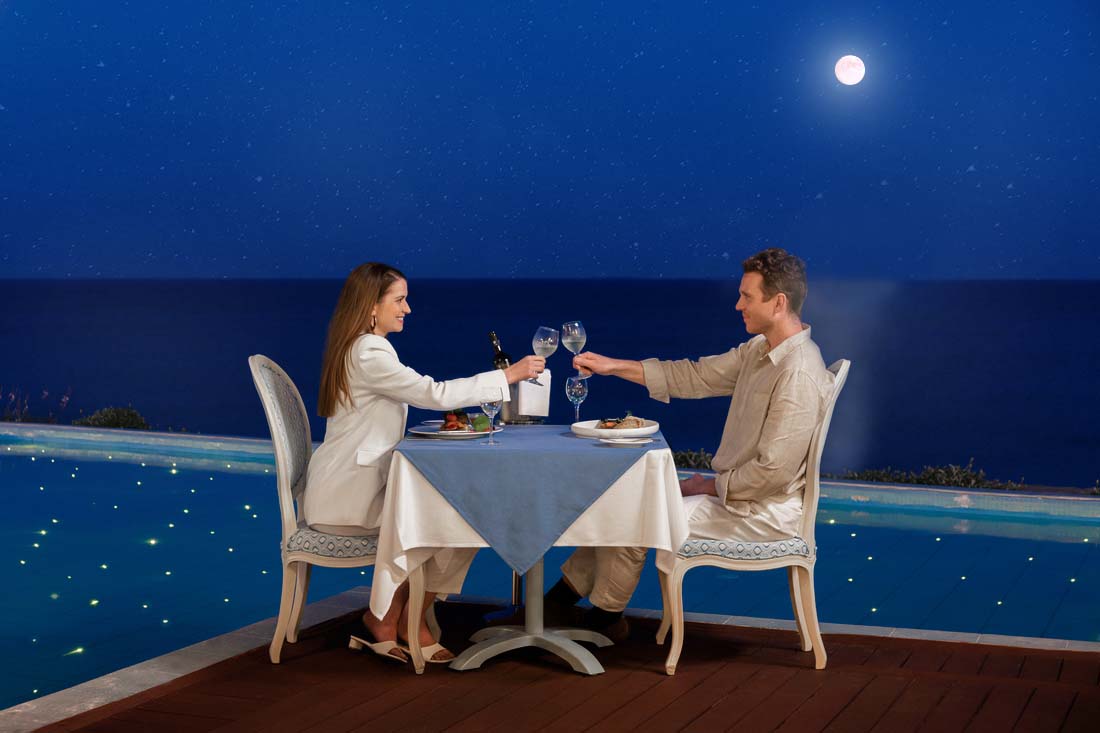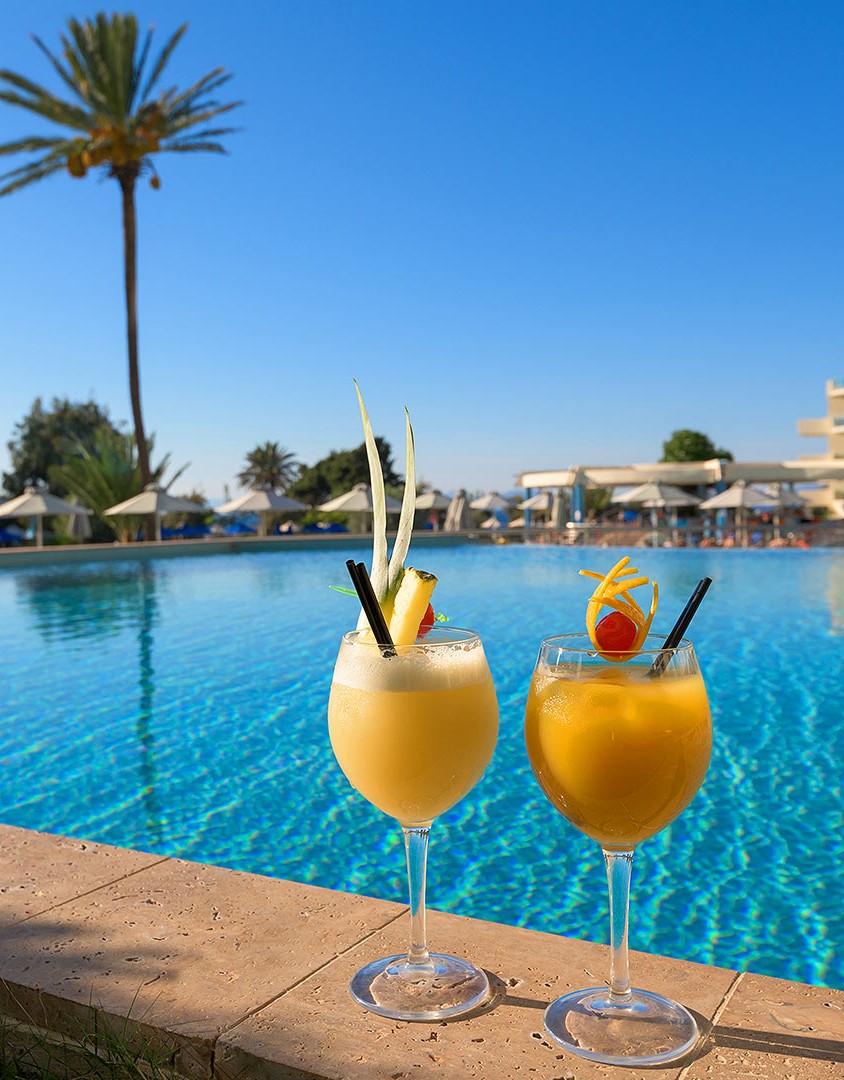 FEATURED OFFER
Premium All-Inclusive
Indulge in the pinnacle of luxury with our Premium All-Inclusive package. Elevate your experience to new heights as every desire is effortlessly catered to. Unwind and explore without limits, knowing that every element of your vacation has been curated to exceed your expectations. Embrace the extraordinary and redefine your notion of a perfect getaway with our unparalleled Premium All-Inclusive package.
DISCOVER