Mesogeos à la carte Restaurant
Mesogeos à la carte Restaurant, offers traditional Greek dishes, based on fresh local produce and creative twists on all time classics. Enjoy Greek favorites by the poolside and raise a toast with 'Yamas!' (Cheers!).
Hours
---
Cooking Class every Wednesday
11:30 AM - 12:30 PM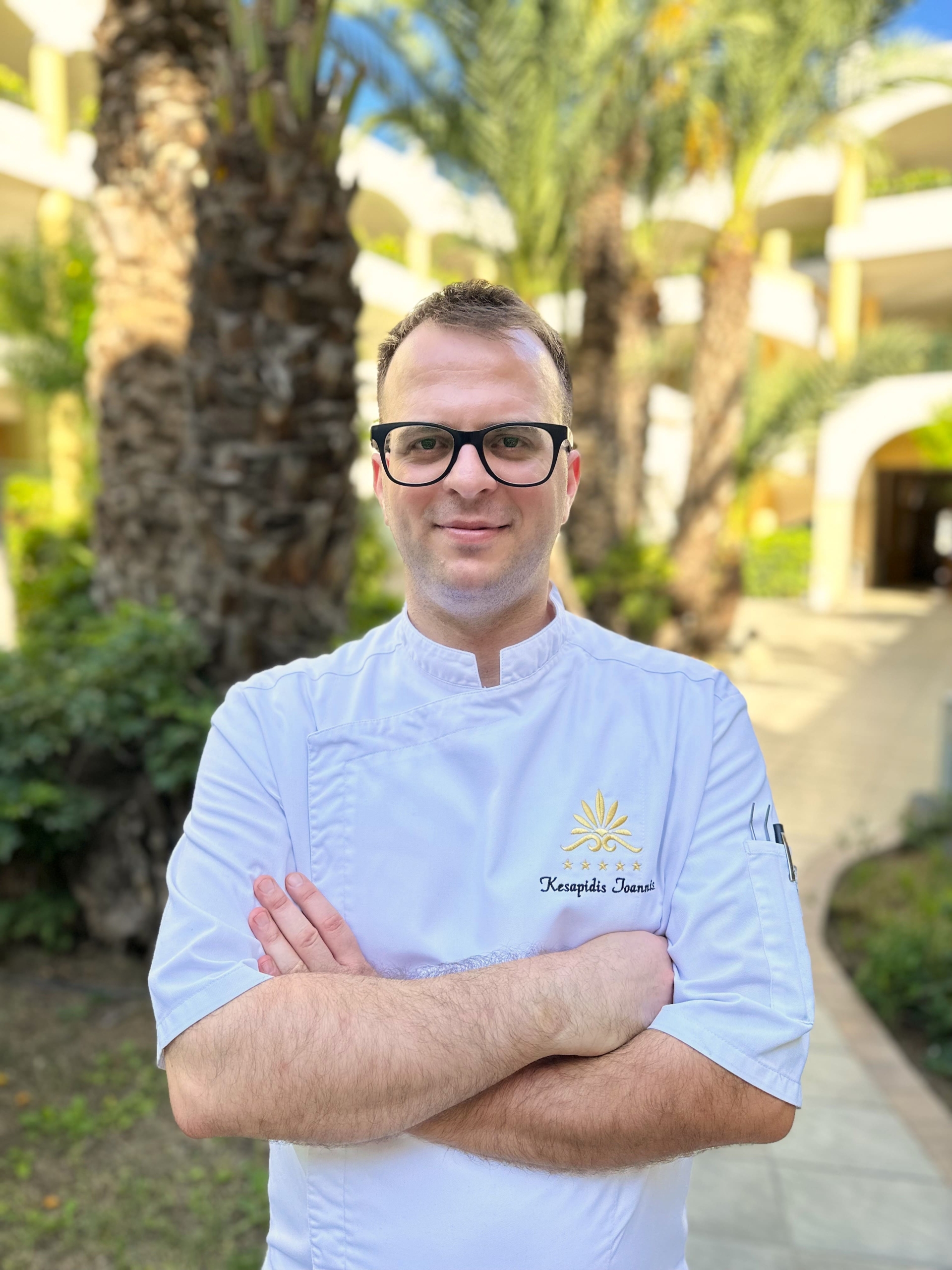 "
Our Chef
Mediterranean and Greek cuisine is a passionate affair, where the sun-kissed ingredients come together to create dishes that tell stories of ancient traditions, vibrant culture, and the sheer joy of savoring life.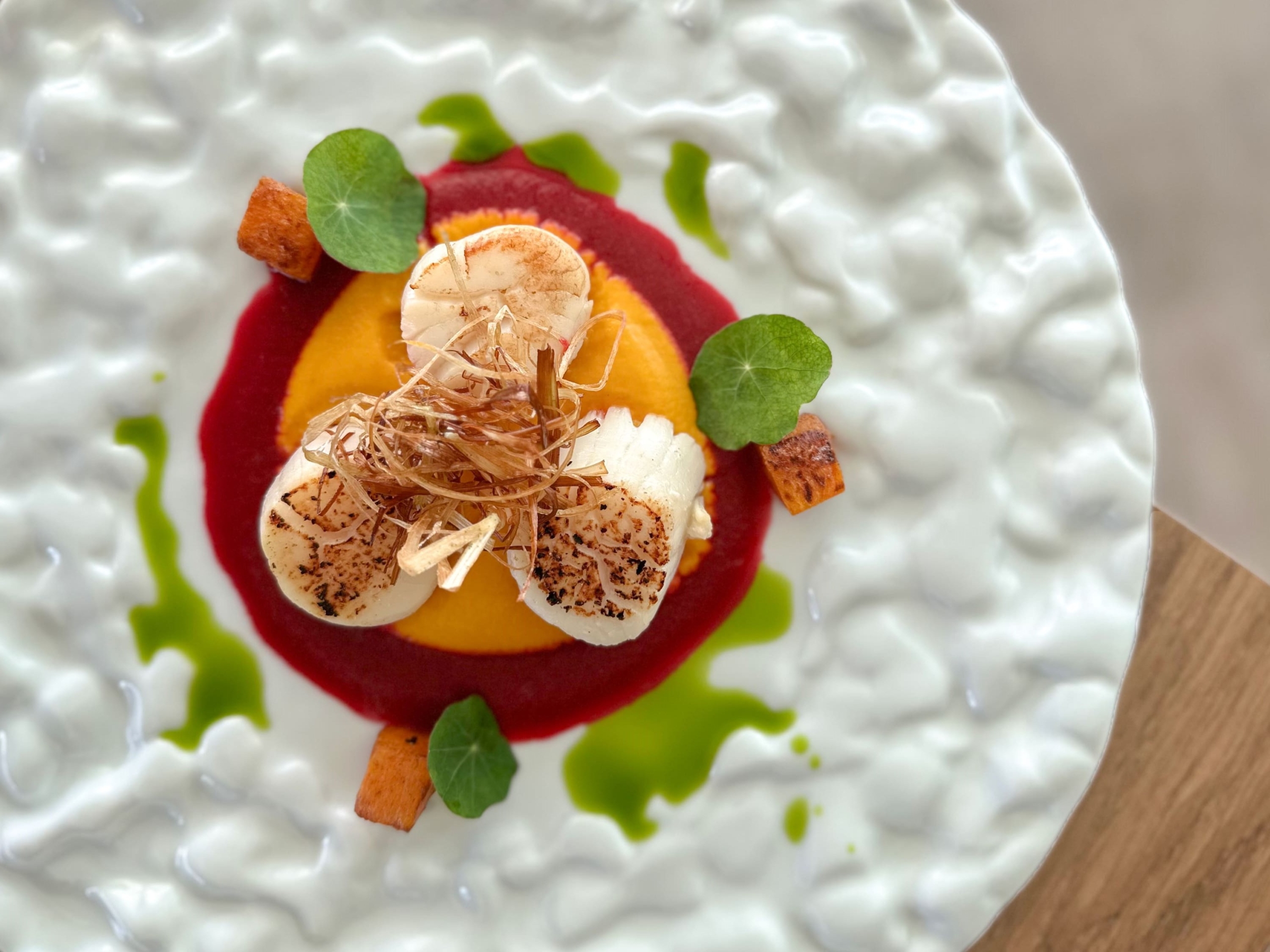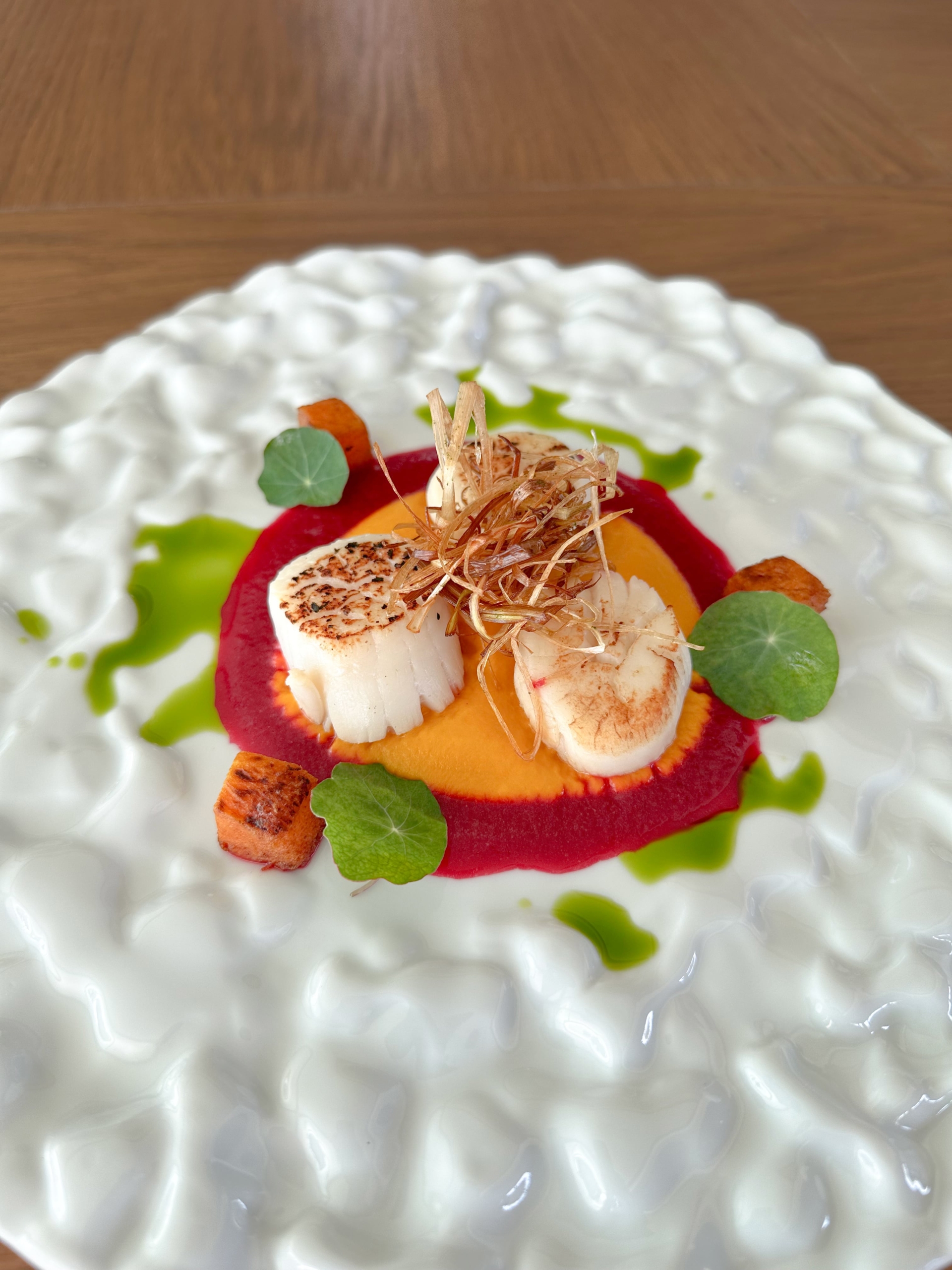 Signature Dish
SCALLOPS WITH BEETROOT & PUMKIN PUREE
Scallops delicately seared to perfection, paired with a vibrant symphony of beetroot and pumpkin puree, embodying the art of culinary innovation and a palette of vivid flavors.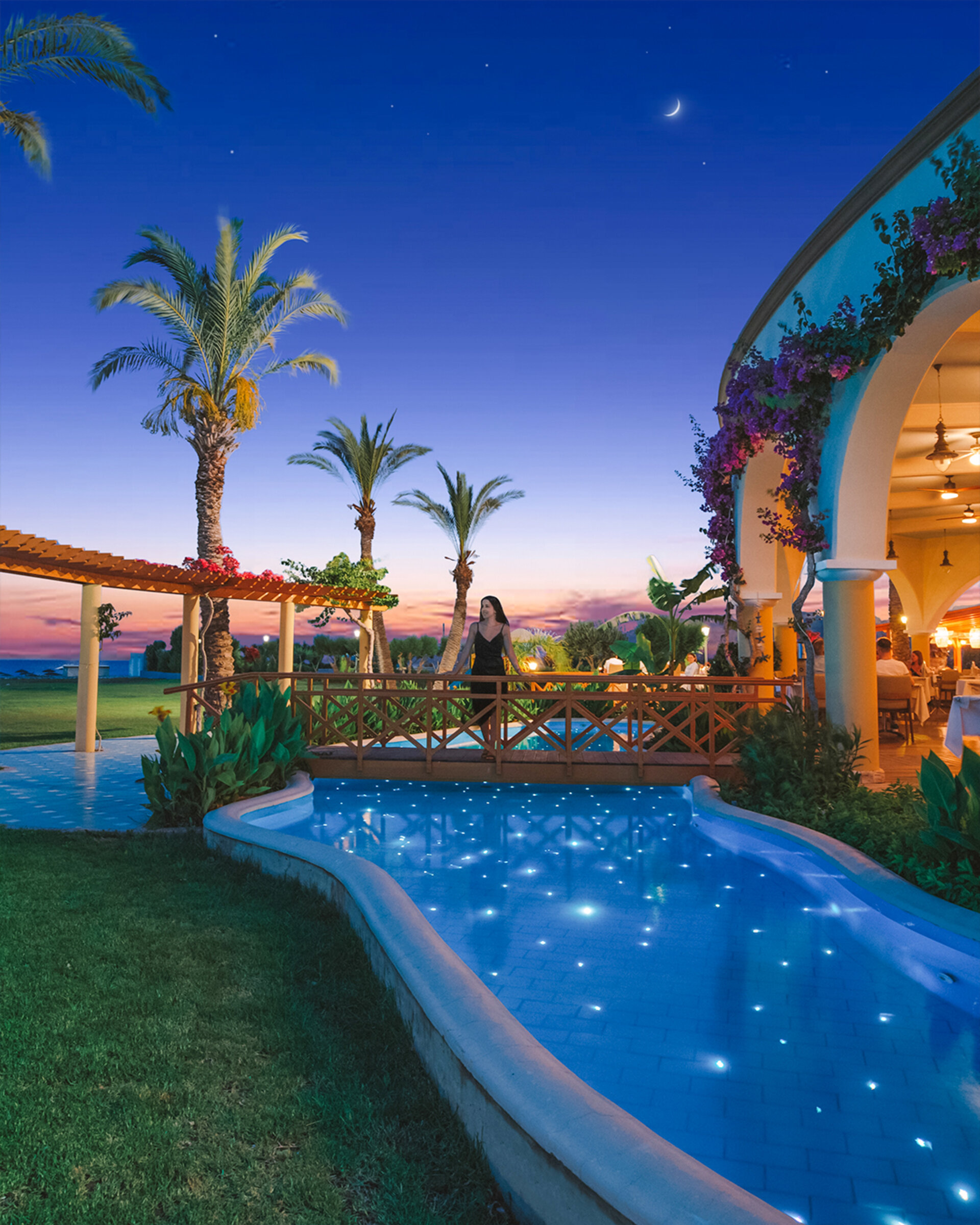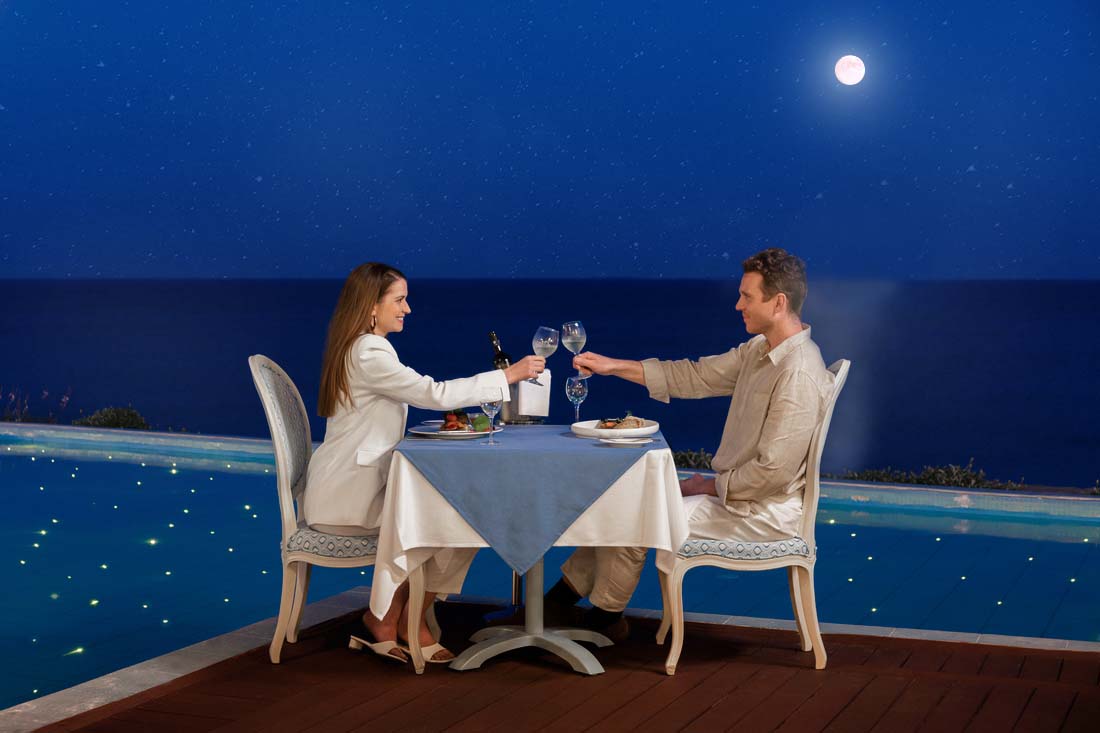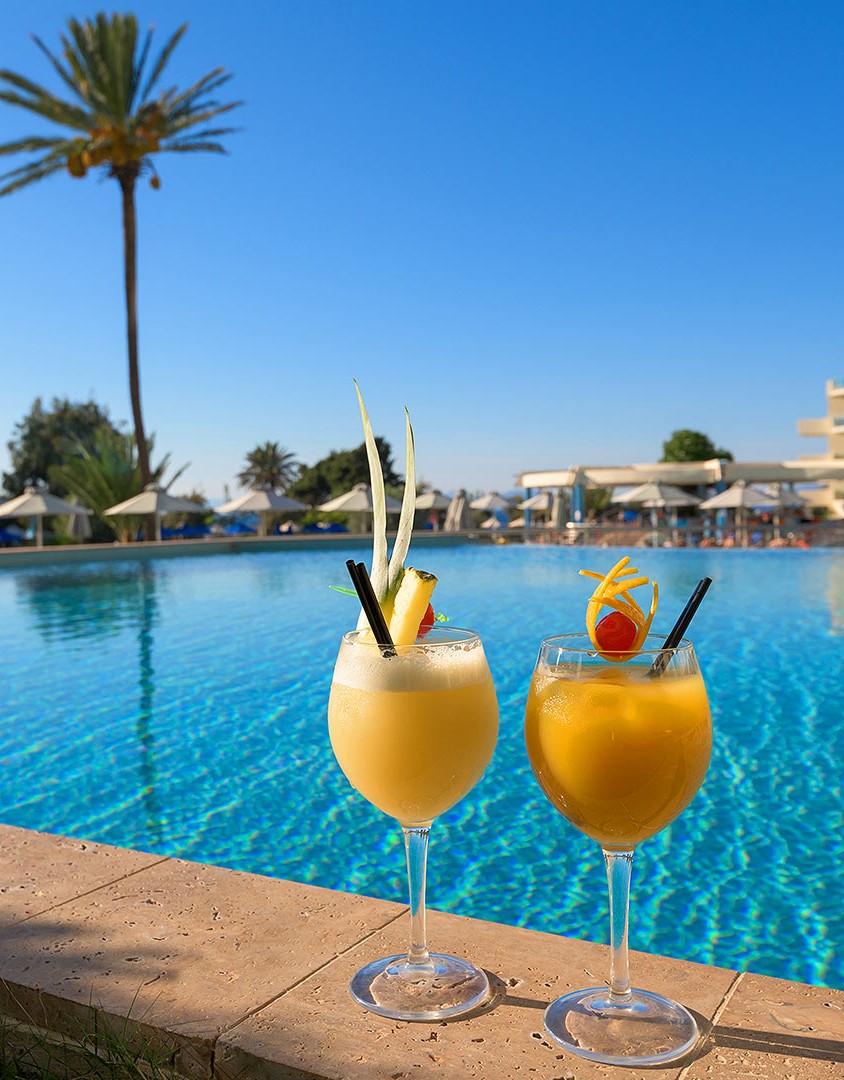 FEATURED OFFER
Premium All-Inclusive
Indulge in the pinnacle of luxury with our Premium All-Inclusive package. Elevate your experience to new heights as every desire is effortlessly catered to. Unwind and explore without limits, knowing that every element of your vacation has been curated to exceed your expectations. Embrace the extraordinary and redefine your notion of a perfect getaway with our unparalleled Premium All-Inclusive package.
DISCOVER