Premium All-Inclusive
QUALITY & CHOICE GO HAND IN HAND
With this exclusive offer, every facet of your stay is carefully curated to infuse your vacation with the utmost luxury and unparalleled convenience. Enjoy sumptuous dining experiences, refreshing beverages, and a plethora of exciting activities—all included in your stay. Whether you're seeking relaxation by the pool or thrilling adventures, our Premium All-Inclusive package ensures that your every desire is catered to, creating a truly unforgettable escape where you can savor the finer things in life without worry or restraint.
Infinite Dining Possibilities
With our premium all-inclusive package, delight in the endless dining possibilities that cater to diverse tastes and preferences, ensuring an unforgettable culinary experience for every guest.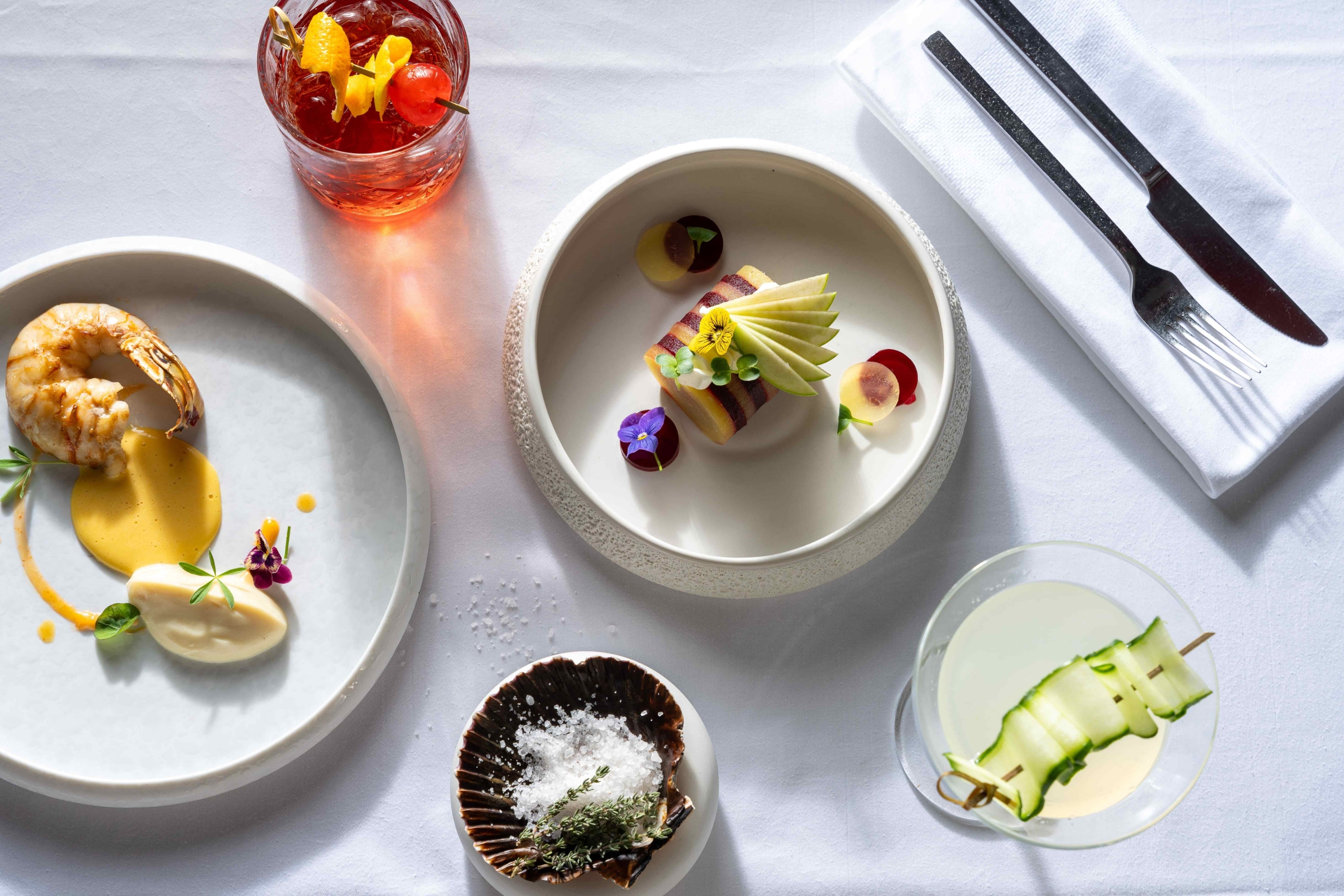 Premium All-Inclusive
Dine Around
Explore our diverse range of à la carte restaurants and bars across three prominent locations on the island of Rhodes. Enjoy unlimited visits for an unparalleled culinary and leisure experience.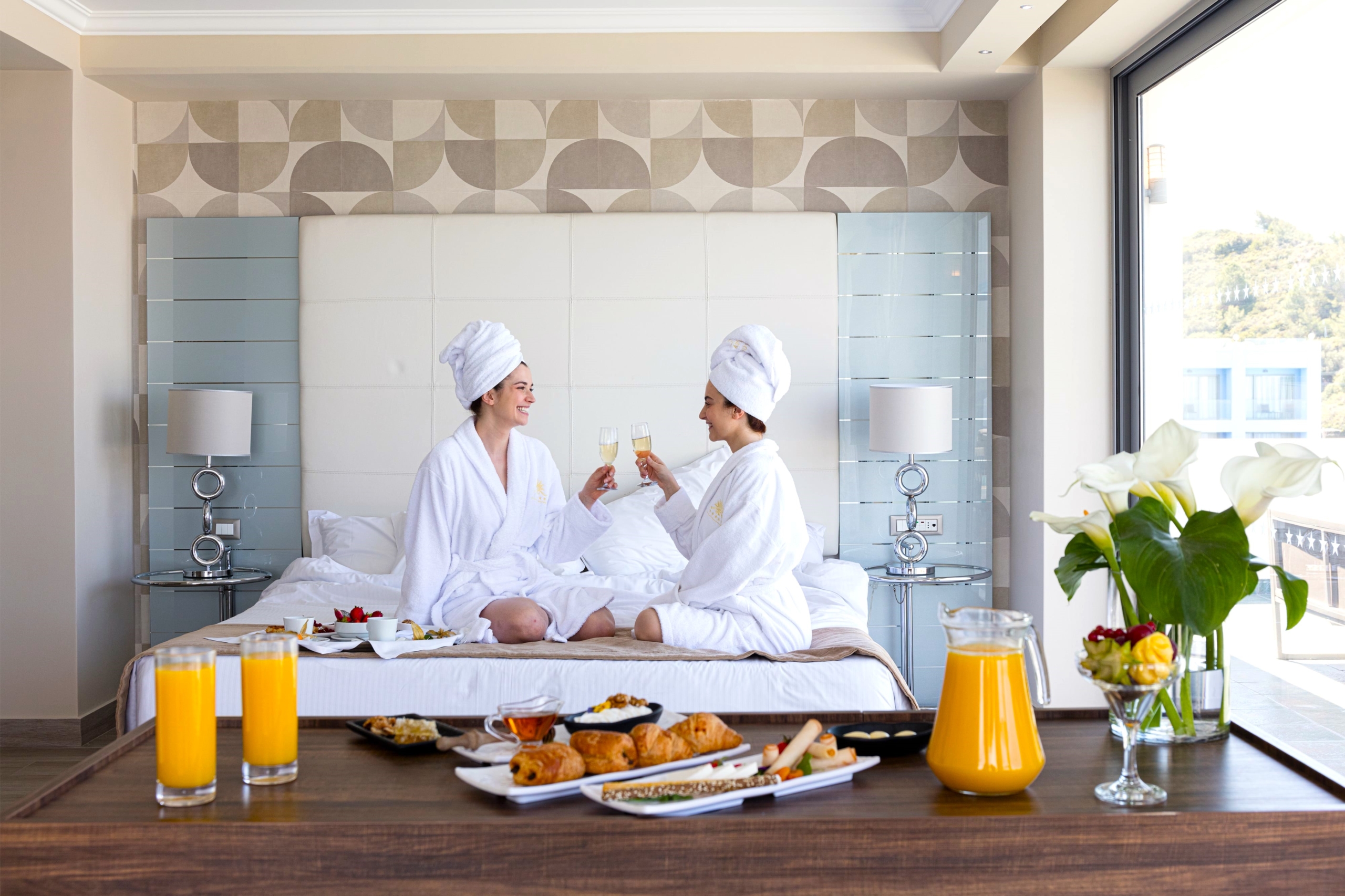 Premium All-Inclusive
Branded Mini-Bar & 24h In-Room Dining
Comlimentary premium branded mini-bar selection replenished daily and 24h in-room dining provided with 50% discount.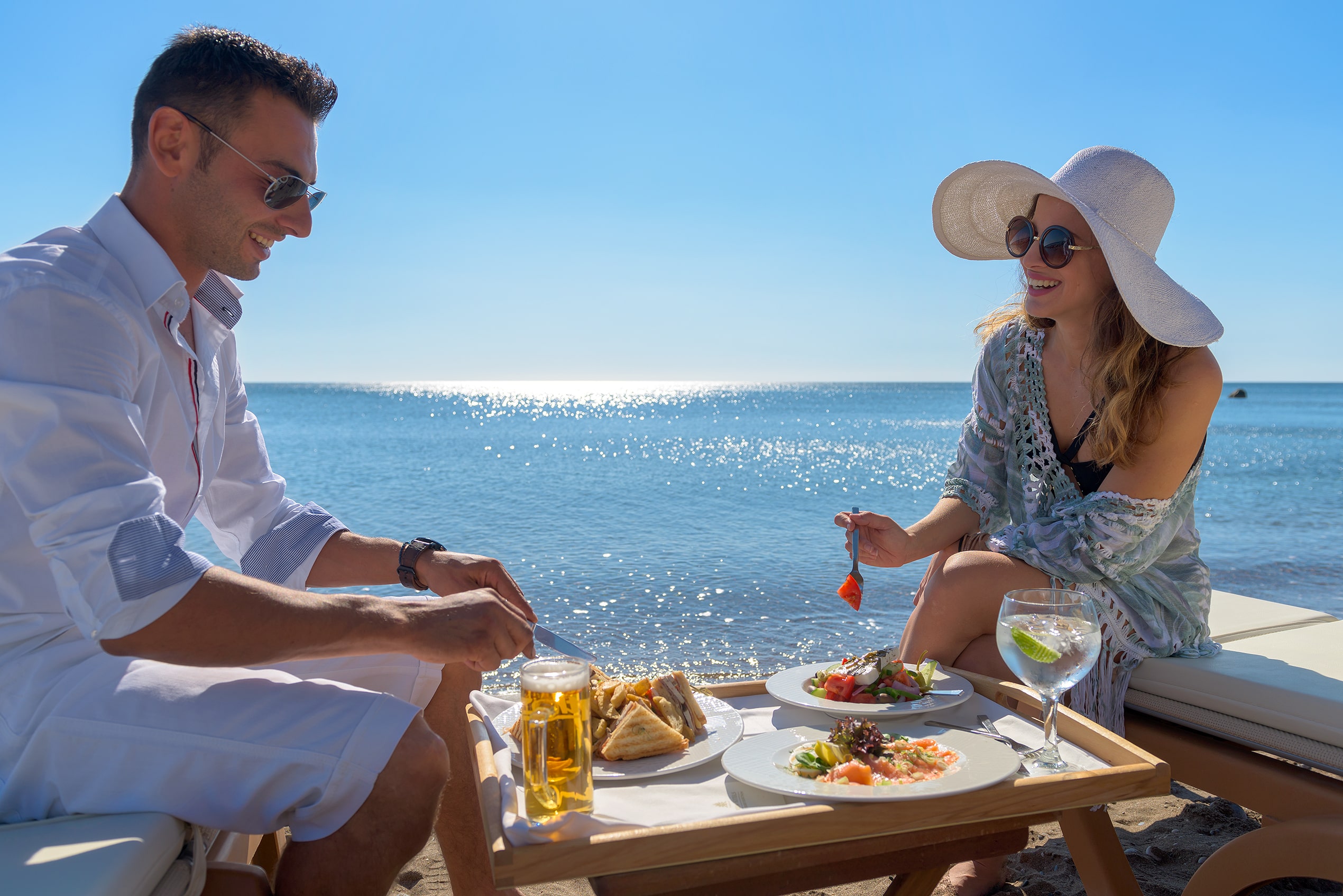 Premium All-Inclusive
Pool & Beach Service
Order food and drings via the Atruim App, delivered directly to your sunbed.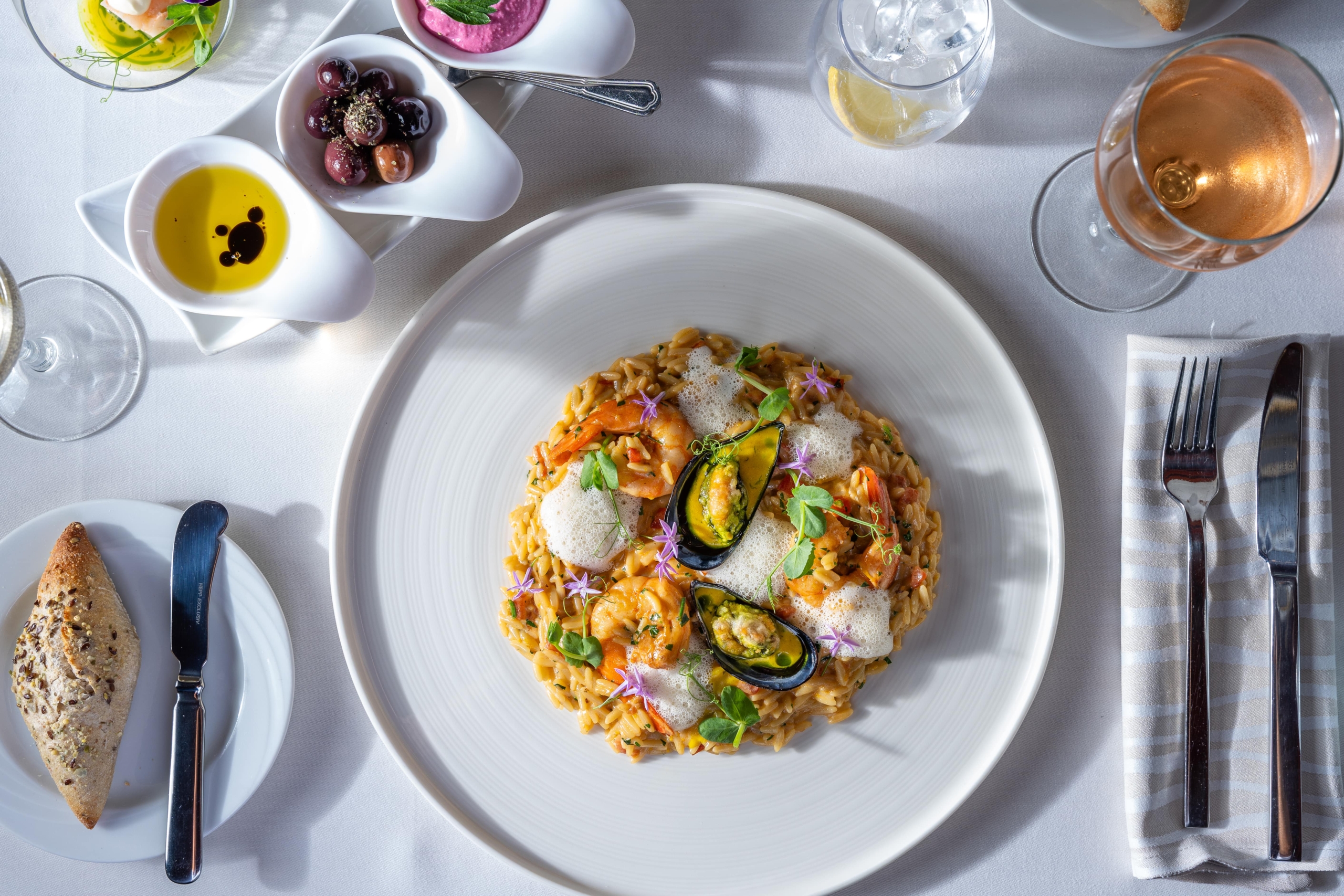 Premium All-Inclusive
Gourmet Dining
Explore our curated collection of gourmet restaurants boasting stunning sea views, led by award-winning chefs. We invite our guests to indulge in exquisite cuisine with signature dishes while enjoying al fresco dining experiences.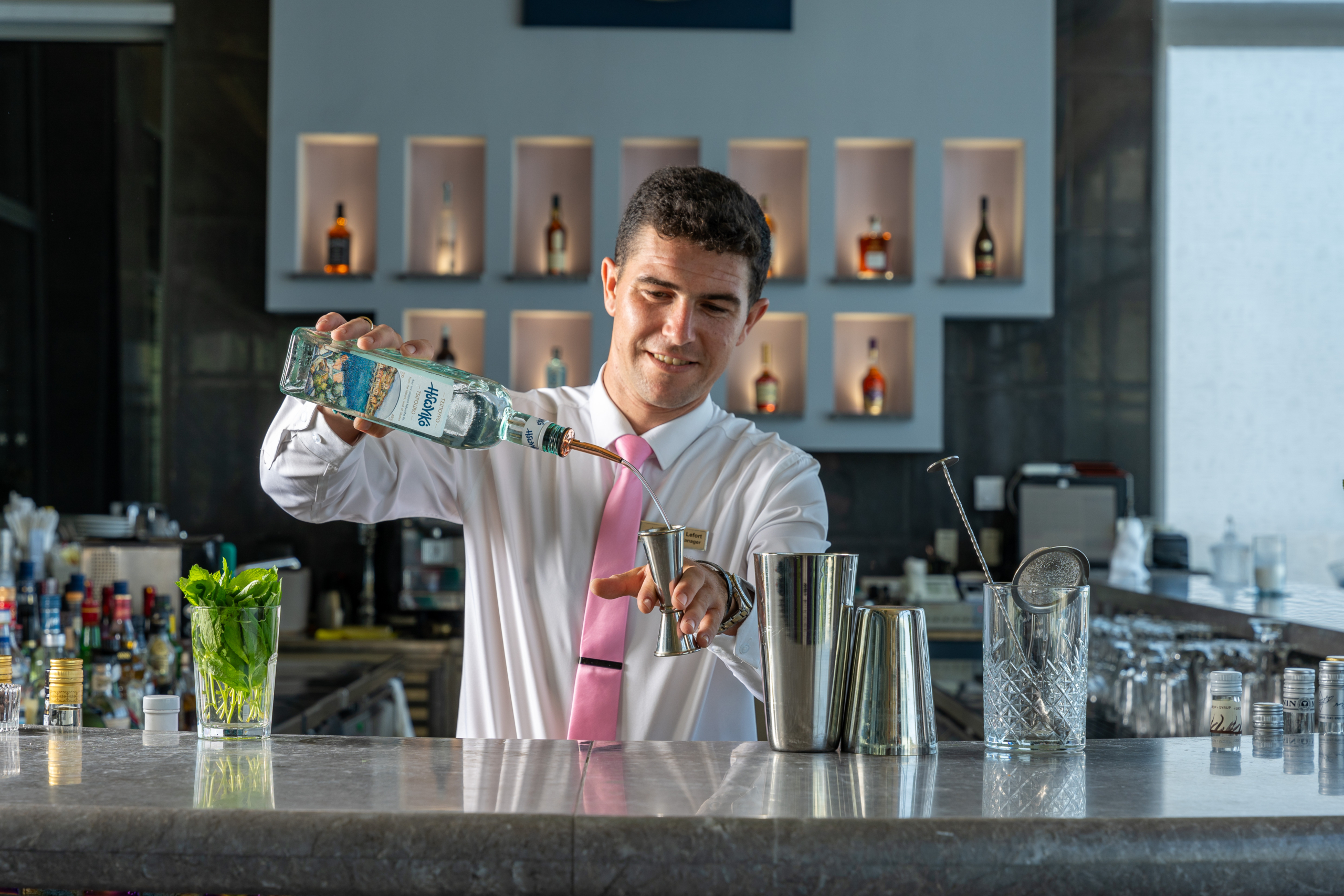 Premium All-Inclusive
Branded Drinks & Signature Cocktails
Indulge in an array of branded drinks and exquisite signature cocktails meticulously crafted to elevate your senses.
Included Experiences
Revel in an assortment of included experiences, ensuring every guest enjoys a rich tapestry of activities, entertainment, and amenities throughout their stay.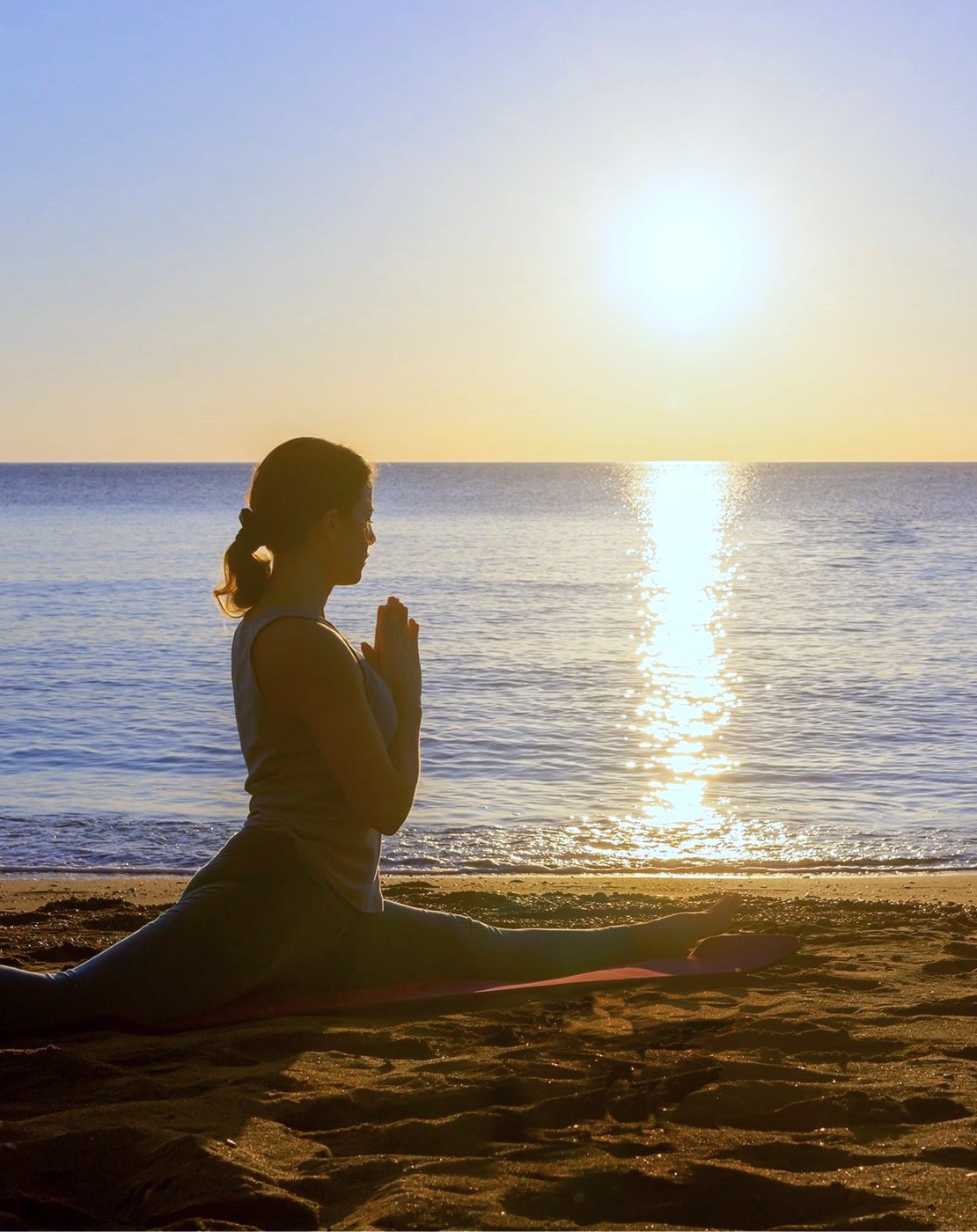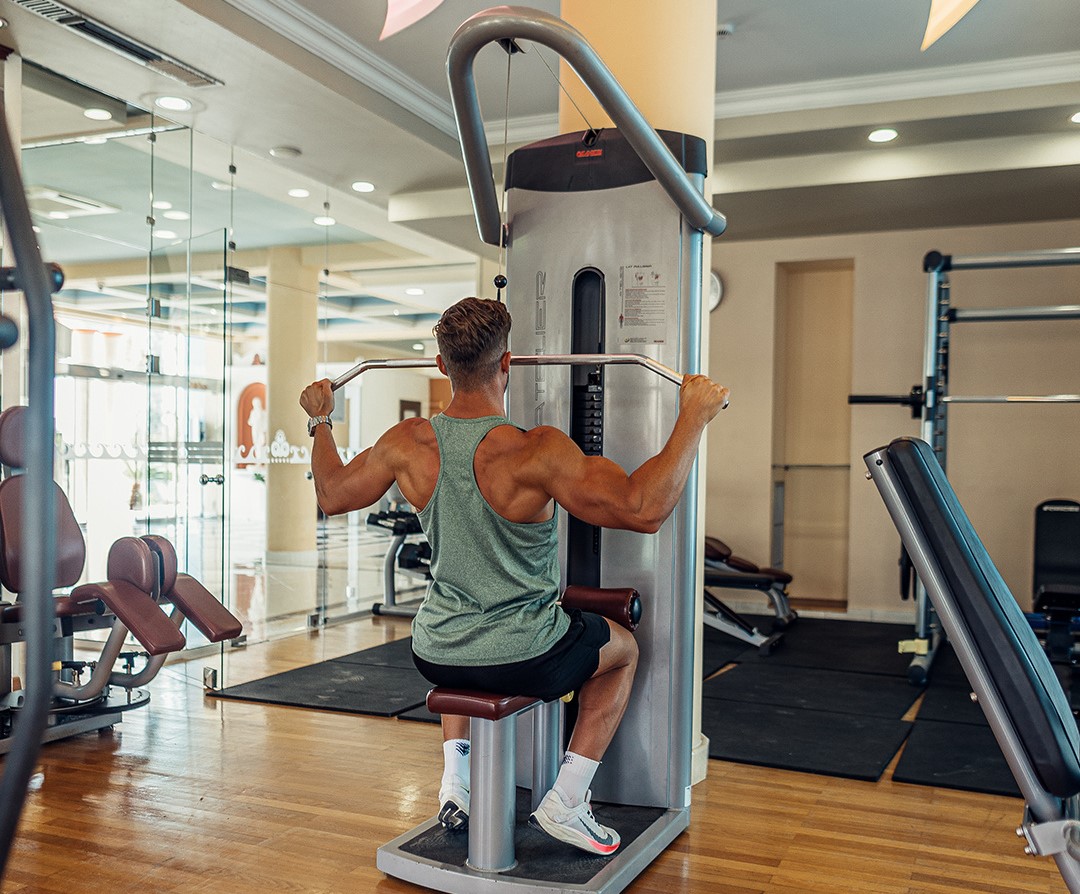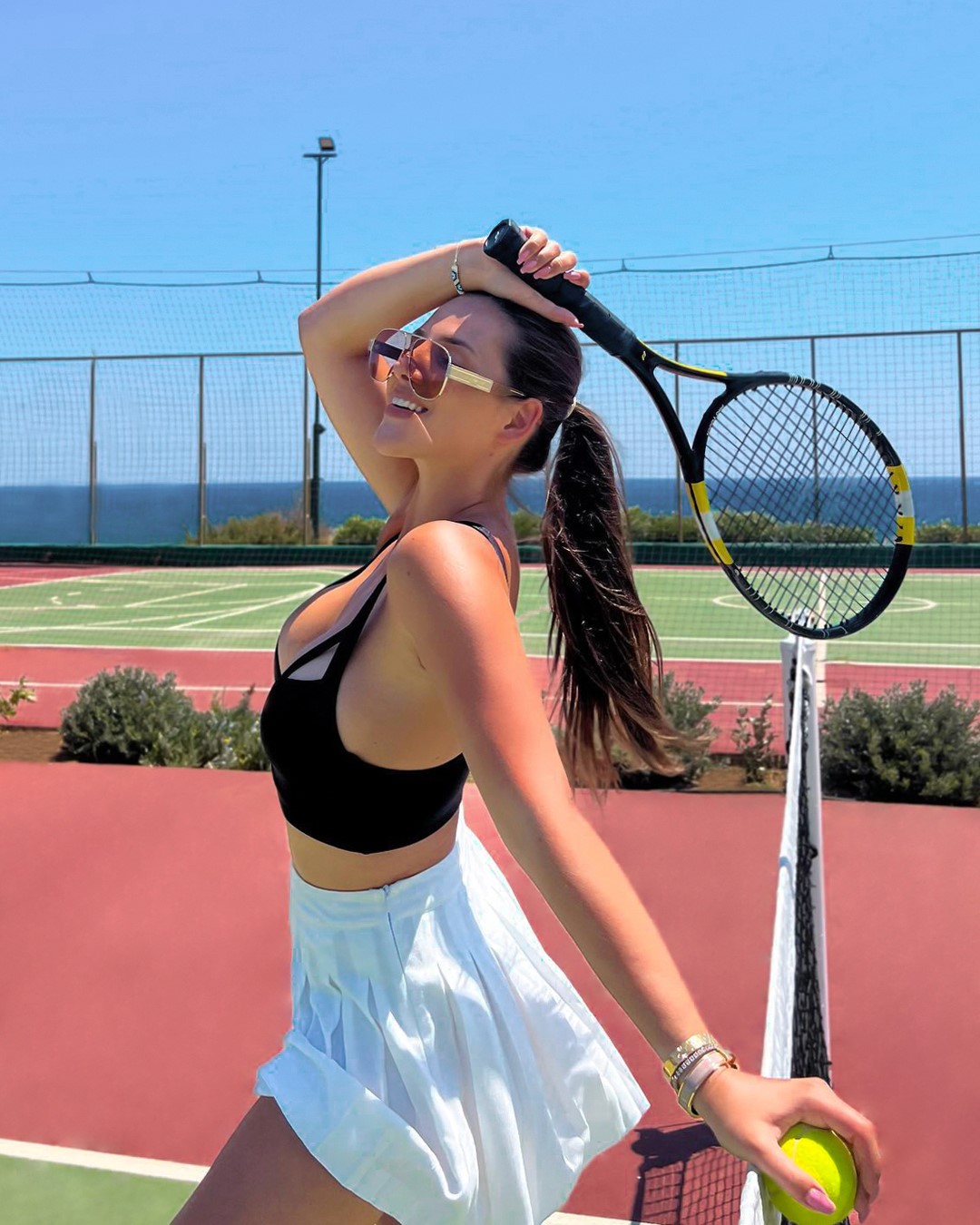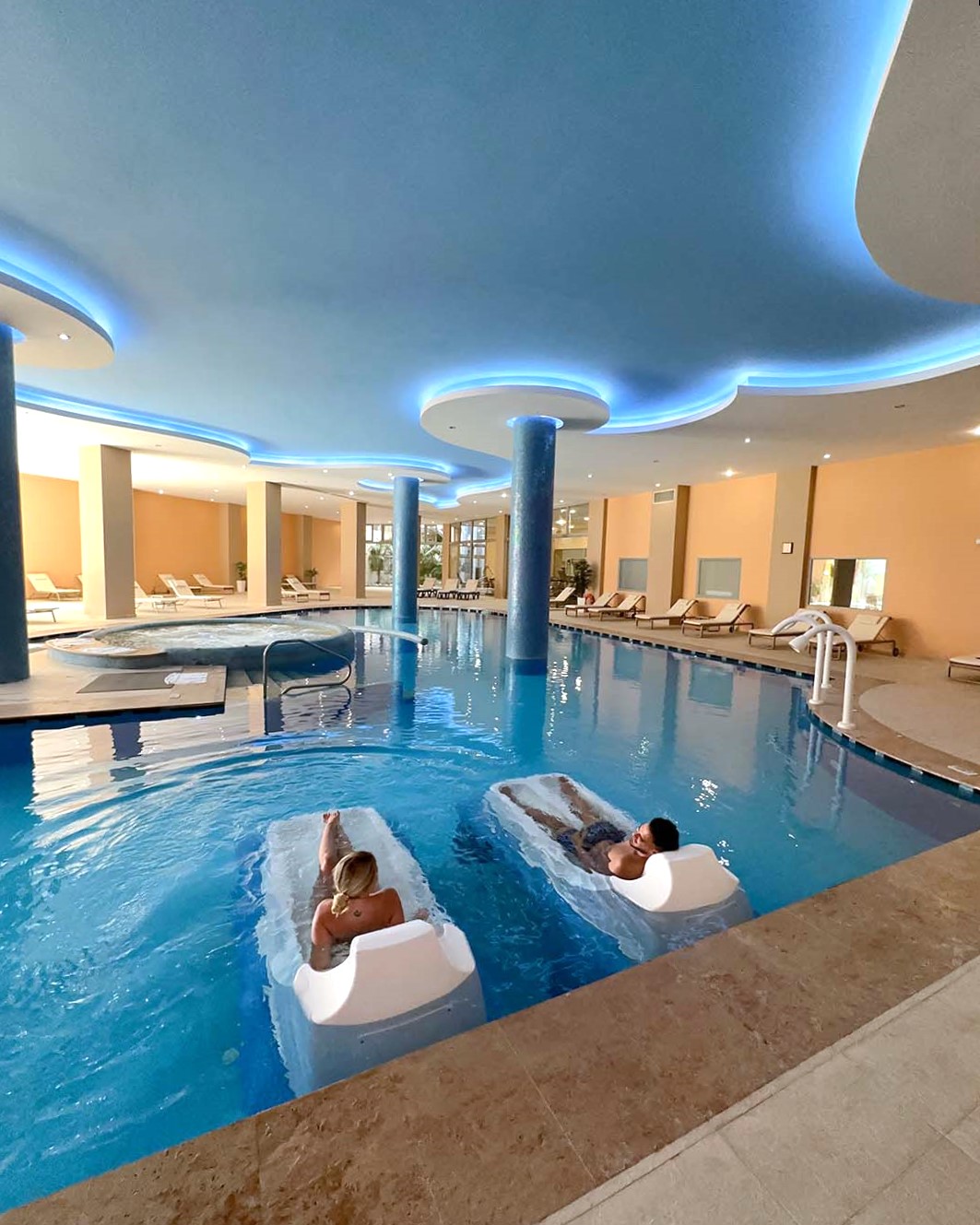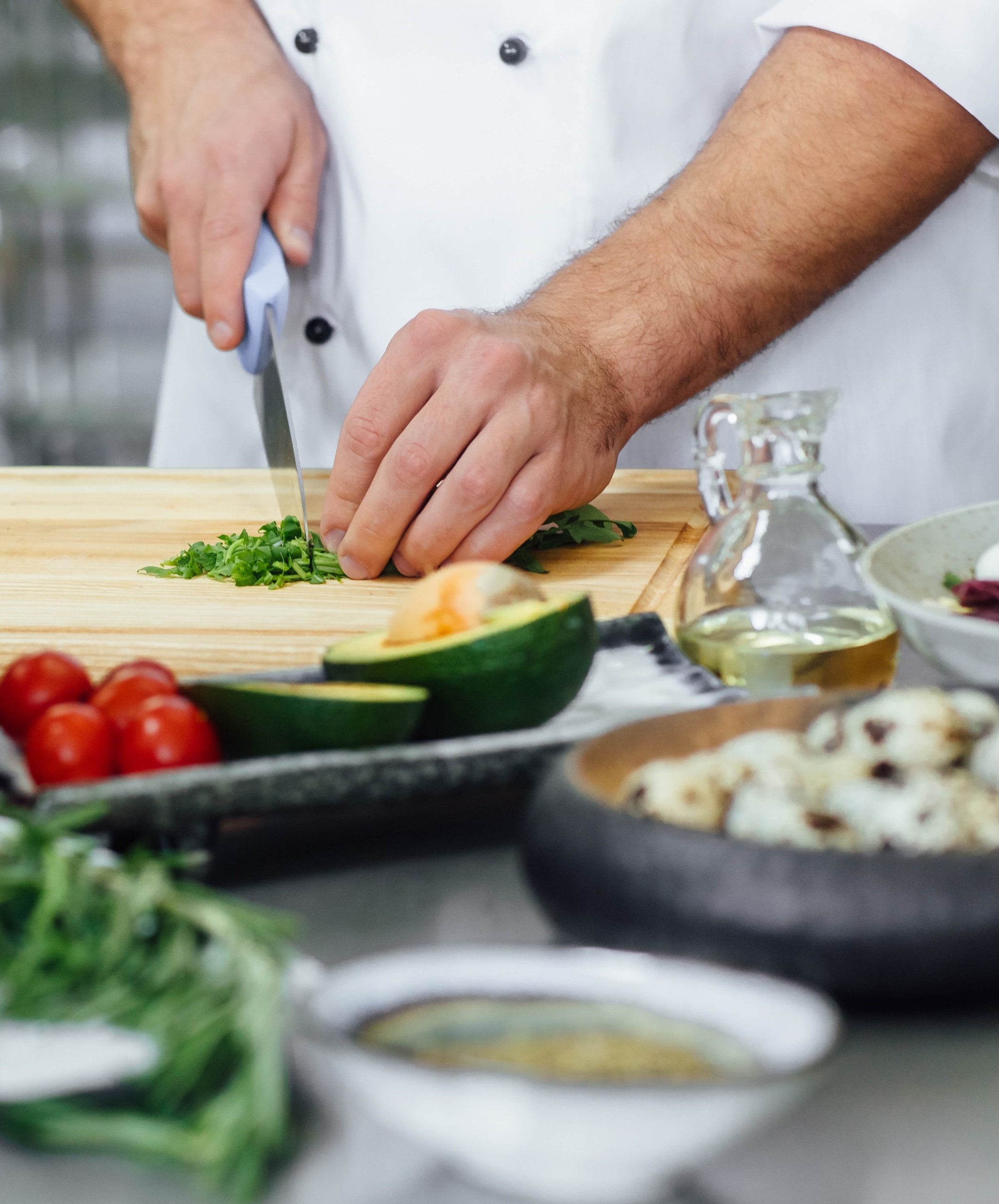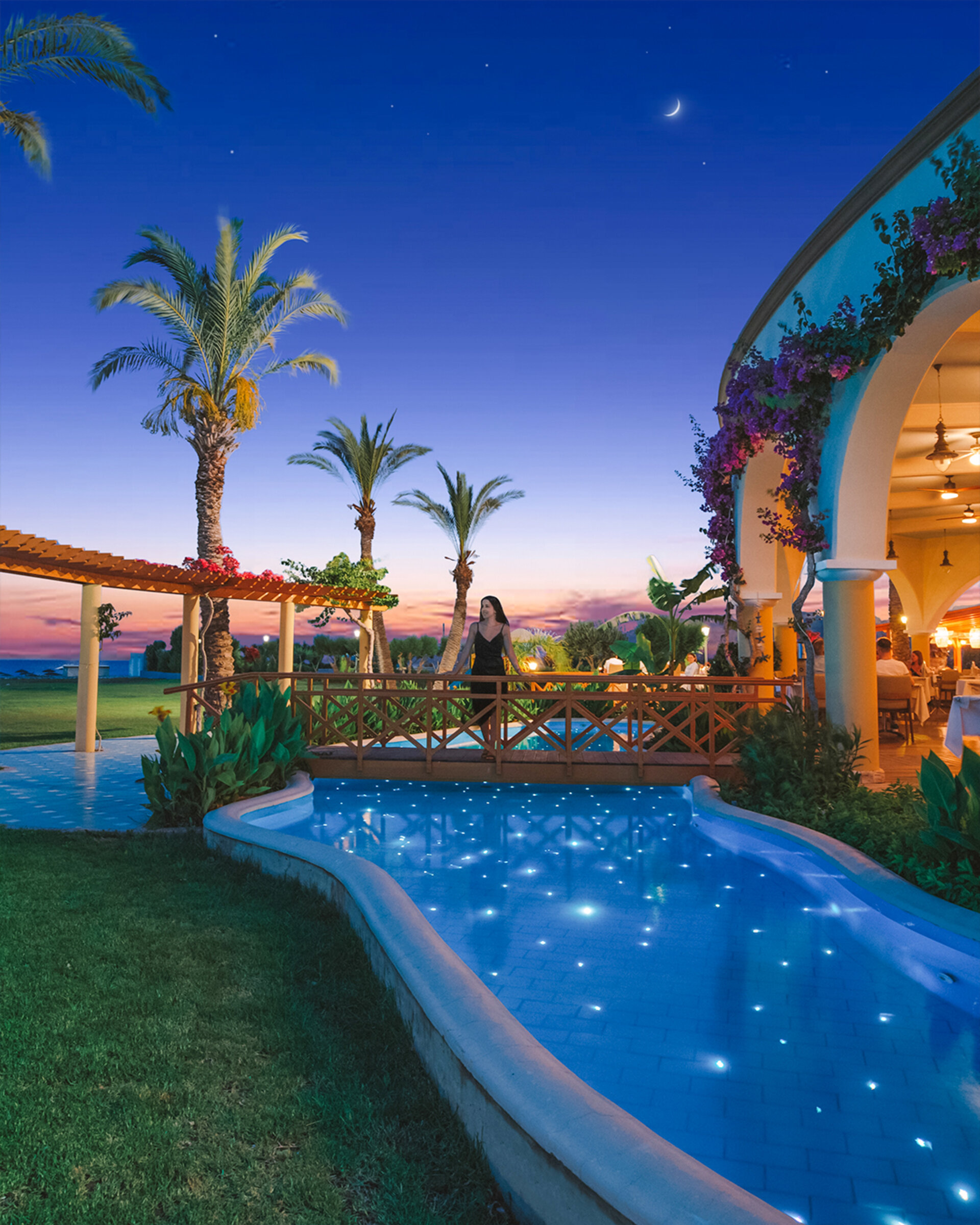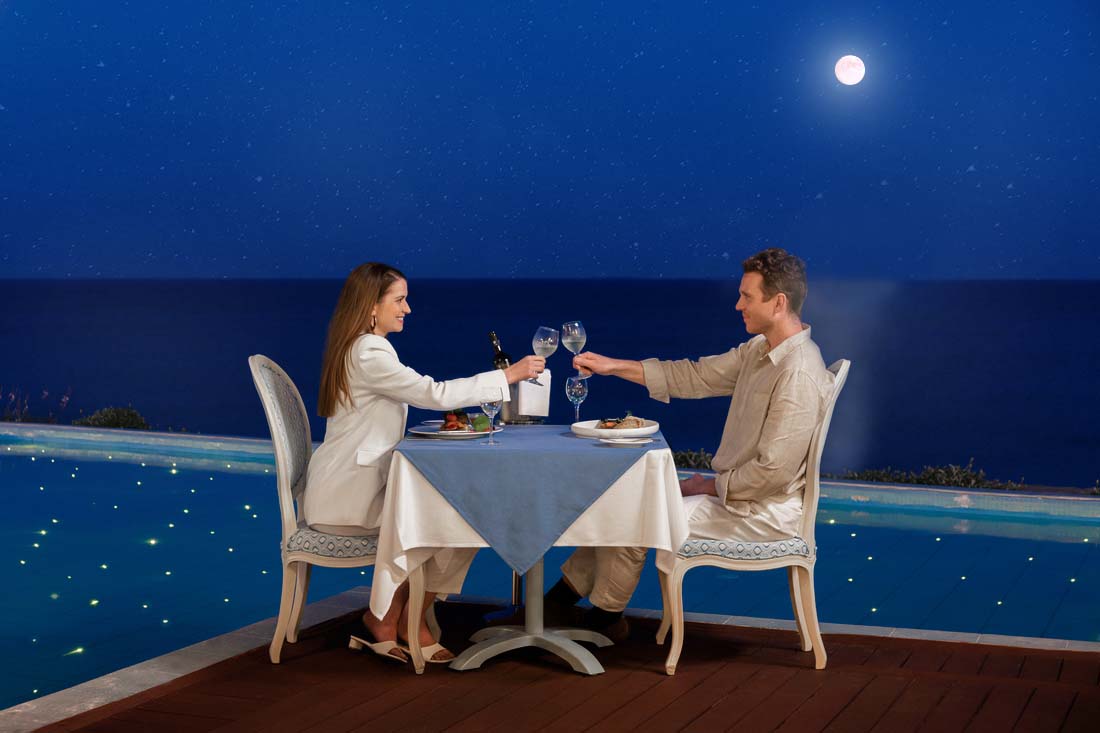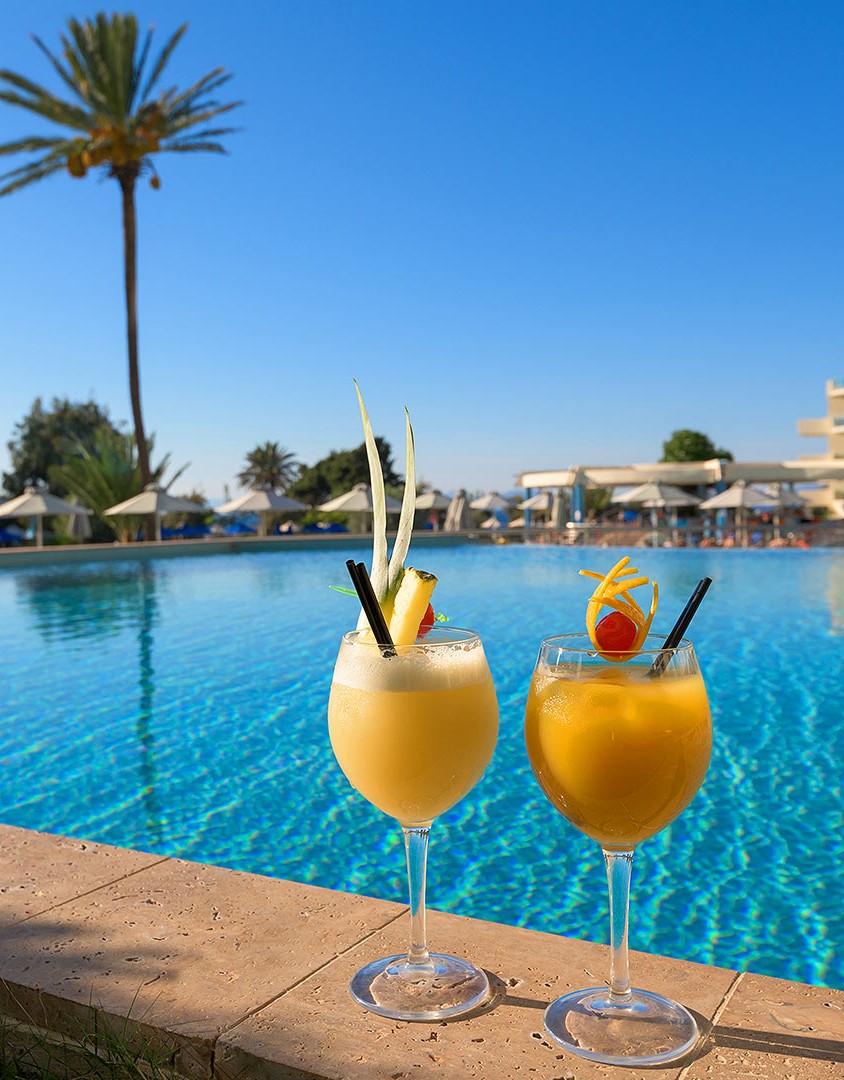 FEATURED OFFER
Premium All-Inclusive
Indulge in the pinnacle of luxury with our Premium All-Inclusive package. Elevate your experience to new heights as every desire is effortlessly catered to. Unwind and explore without limits, knowing that every element of your vacation has been curated to exceed your expectations. Embrace the extraordinary and redefine your notion of a perfect getaway with our unparalleled Premium All-Inclusive package.
DISCOVER