Thalassa Gourmet Restaurant
Welcome to our seafront gourmet restaurant Thalassa, 'Θάλασσα' (Thalassa) in Greek means 'Sea'. In Greek Mythology, 'Thalassa' was the daughter of 'Gaea' Earth and sister of 'Ouranos' Sky. She was the gaiety of the salty water and considered its protector. The restaurant focuses on cooking fresh seafood to be enjoyed overlooking the Aegean Sea (Thalassa).
Hours
---
Dinner
6:30 PM - 11:00 PM
---
Lobster Night every Monday (with live music) & Thursday
6:30 PM - 11:00 PM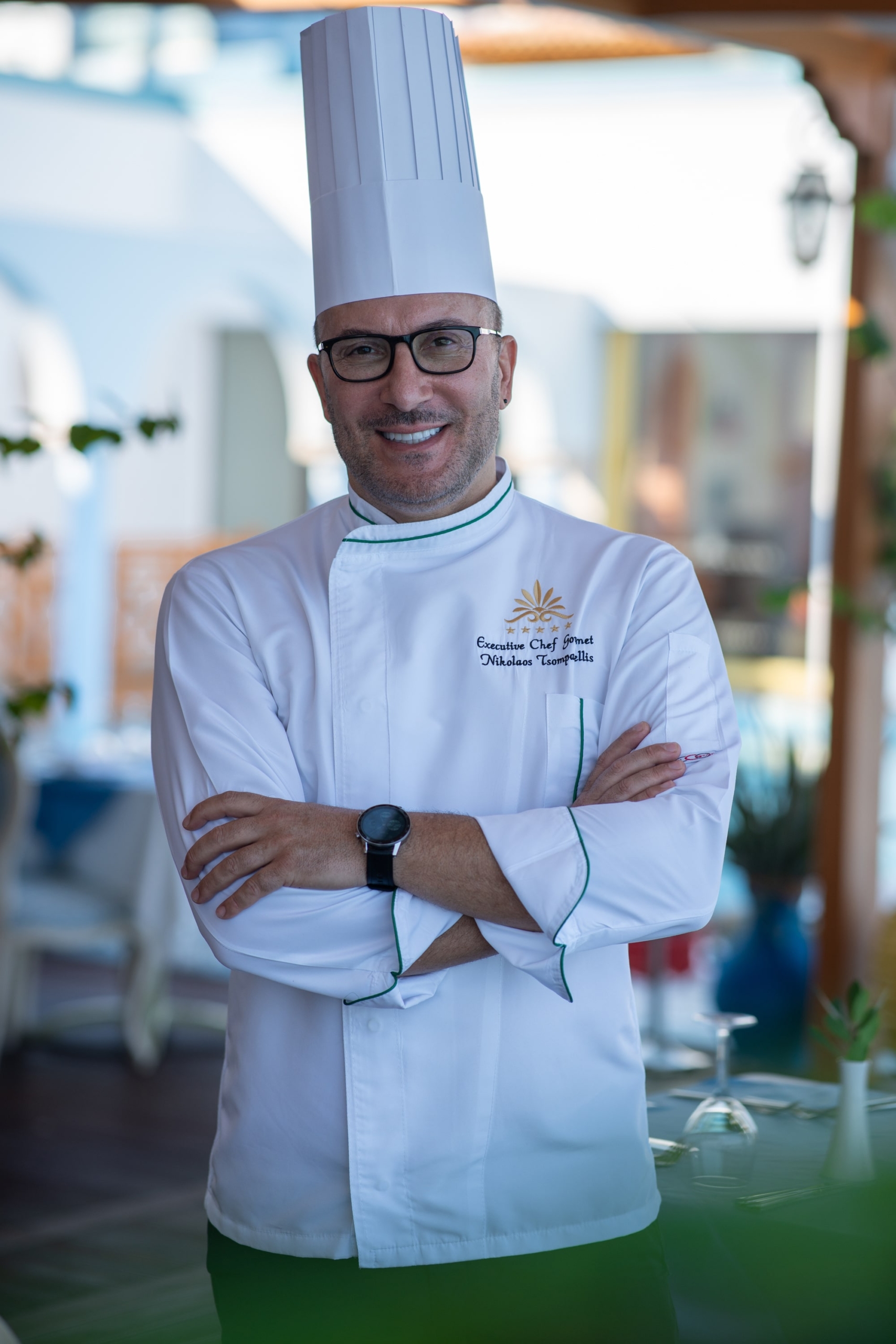 "
Our Chef
My inspiration is rooted in the culture of South Aegean, where handpicked locally sourced ingredients -from the sea and valleys- are respected and cooked with "meraki". That is when you are making something with your soul, creativity, and love. My goal is when you taste something, to sense all the flavors and memories of Greece.
Nikolaos Tsopanelis
Executive Chef Gourmet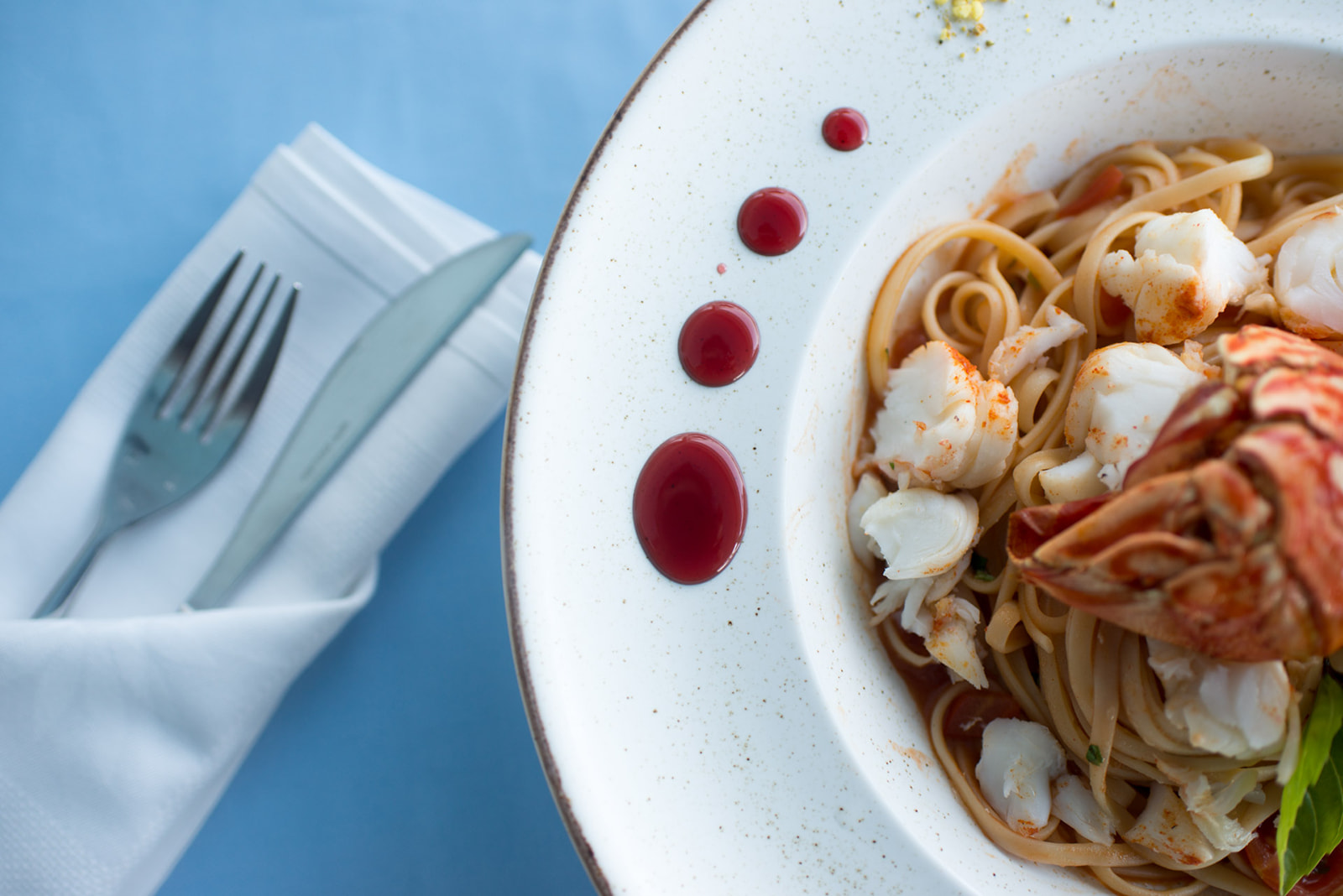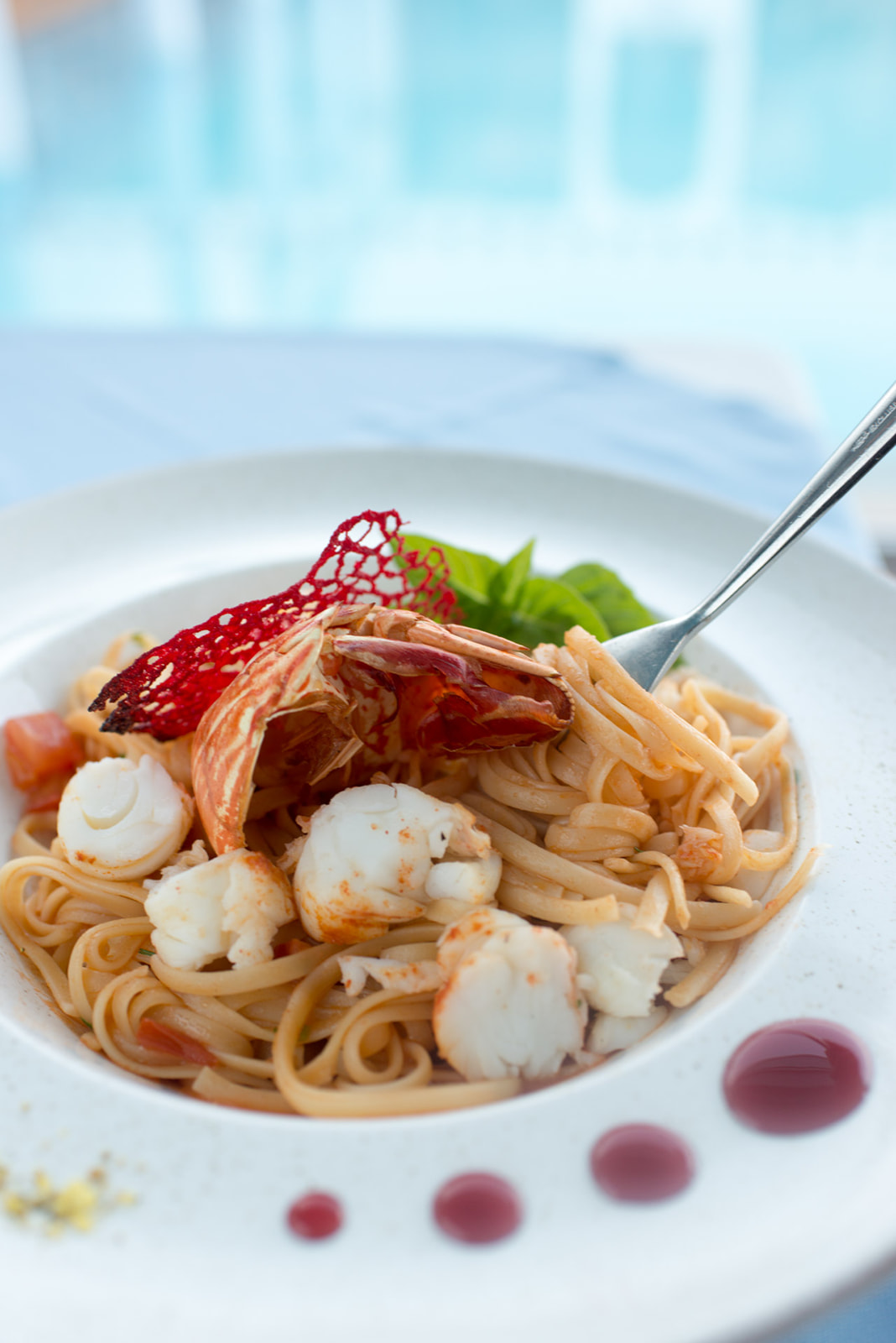 Signature Dish
SEAFOOD LINGUINE WITH LOBSTER
A tantalizing fusion of delicate linguine, succulent lobster, and a light cream sauce, harmoniously enriched with aromatic butter and garlic. Crowned with the exquisite touch of fresh bottarga fish roe, this dish is a masterpiece that marries the flavors of the ocean with culinary finesse.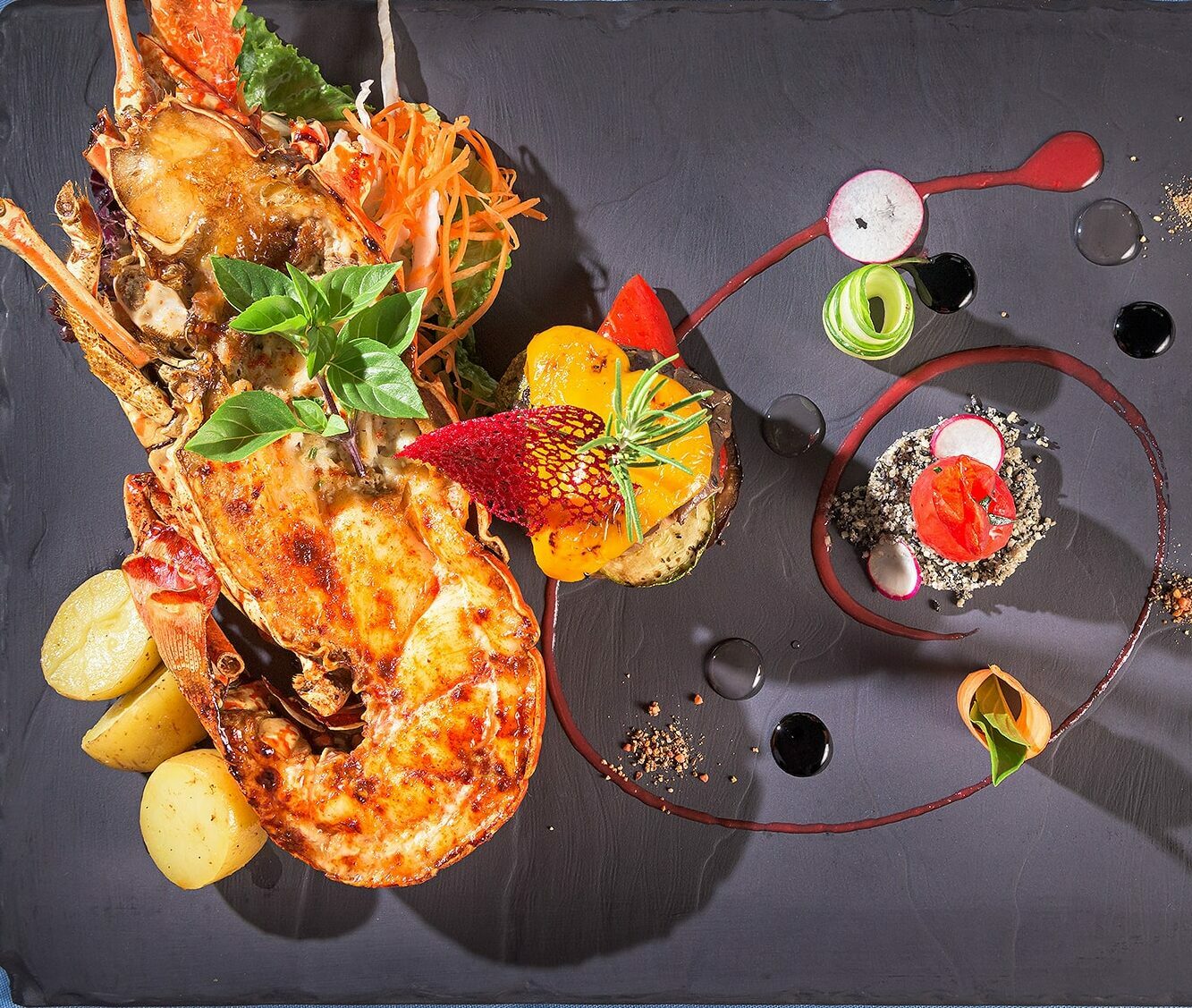 Featured Dining
Lobster Night
Join us for the ultimate culinary experience every Monday (with live music) and Thursday at Thalassa Gourmet À la Carte Restaurant for our exclusive Lobster Night. Set against the backdrop of live music, this enchanting evening promises an indulgence of exquisite seafood dishes that will delight your senses.
All our valued guests with a PAI Board can savor the Lobster Night menu with a generous 20% reduction. Reservations required at least 1 day in advance and are subject to availability. Don't miss this weekly rendezvous with culinary excellence and music, at Thalassa Gourmet.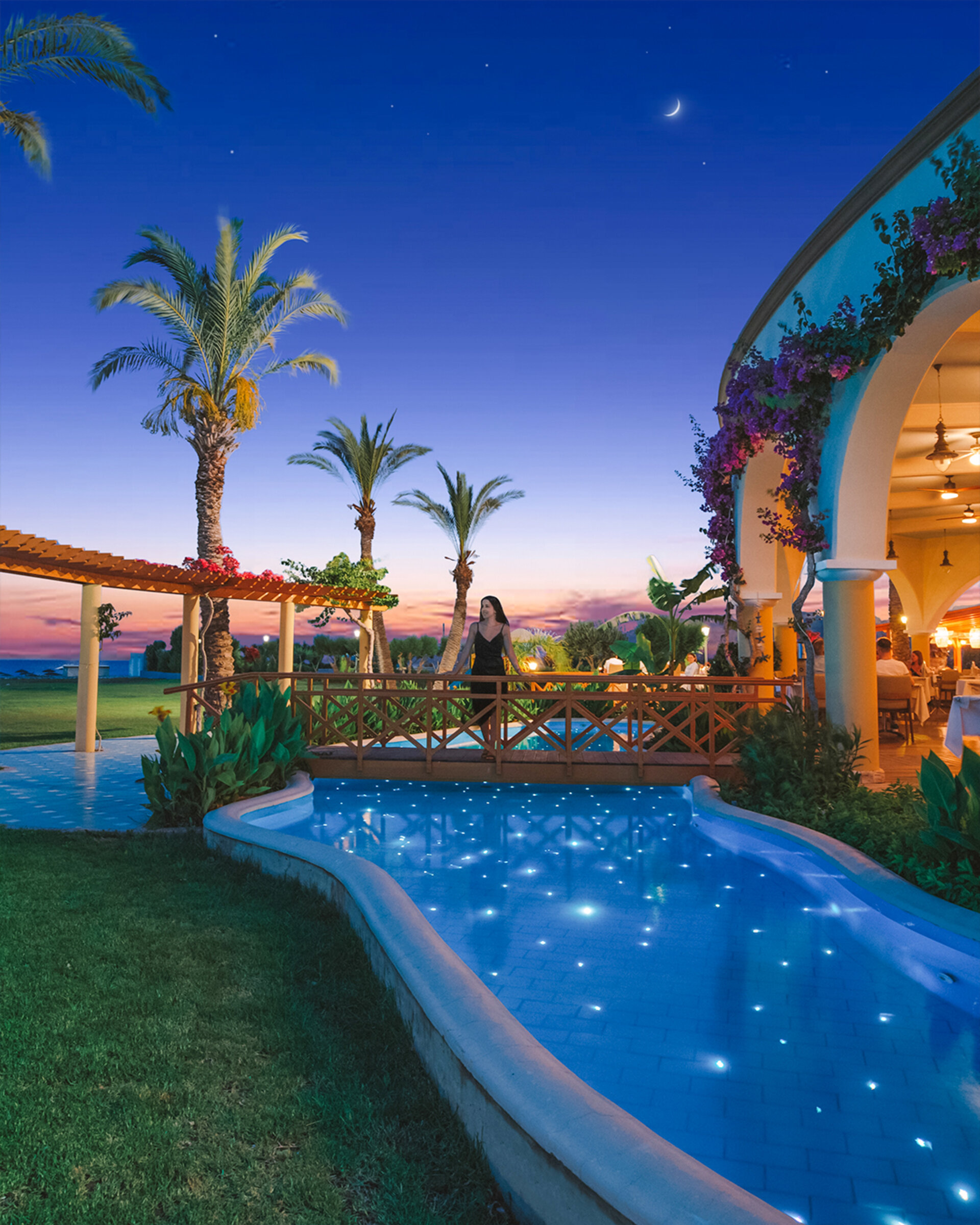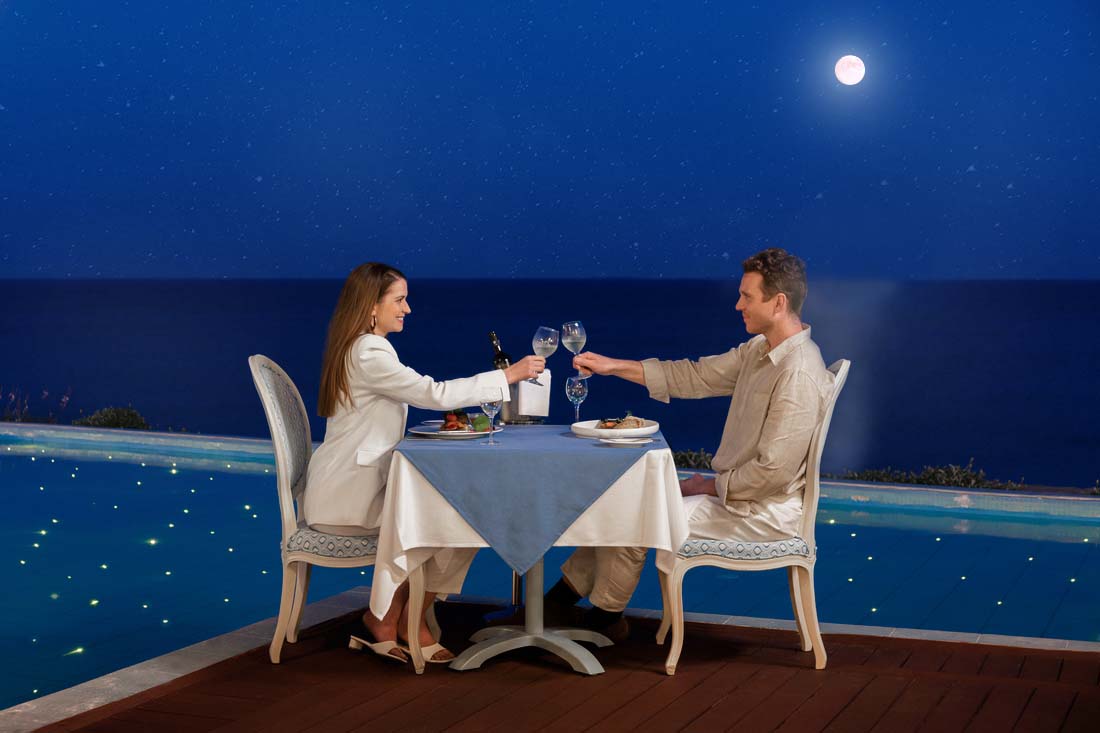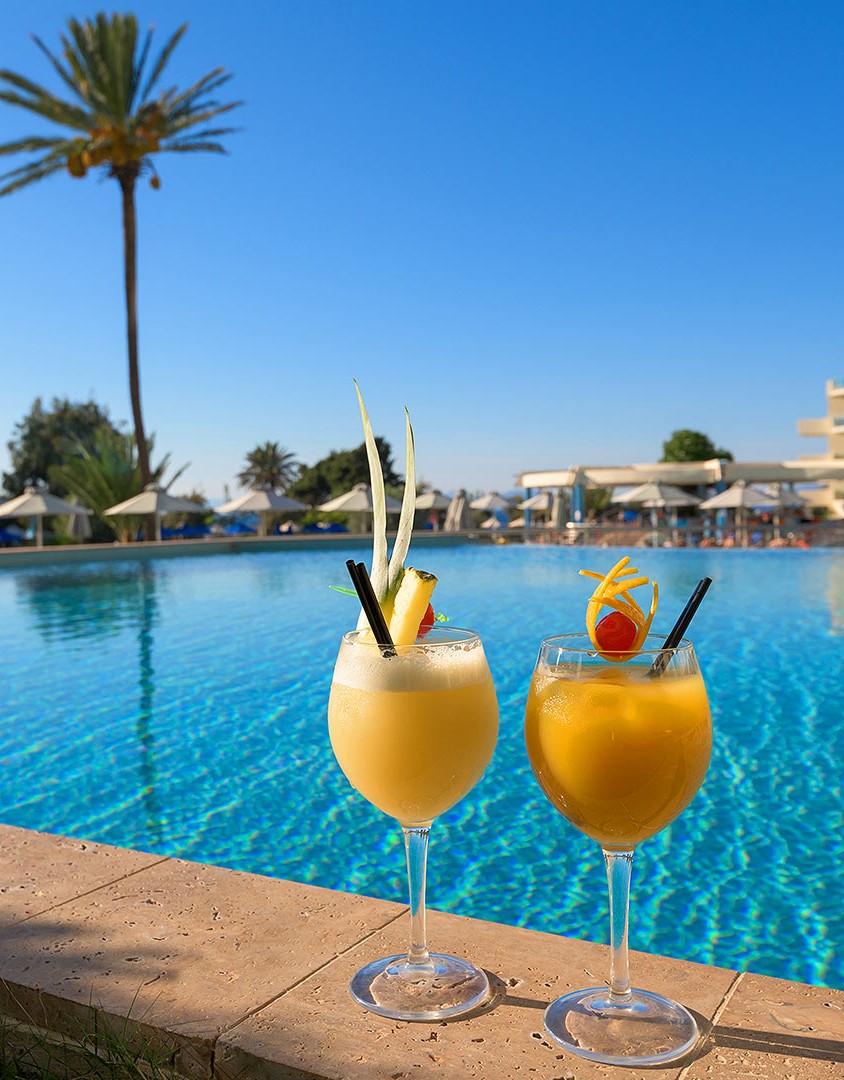 FEATURED OFFER
Premium All-Inclusive
Indulge in the pinnacle of luxury with our Premium All-Inclusive package. Elevate your experience to new heights as every desire is effortlessly catered to. Unwind and explore without limits, knowing that every element of your vacation has been curated to exceed your expectations. Embrace the extraordinary and redefine your notion of a perfect getaway with our unparalleled Premium All-Inclusive package.
DISCOVER