Koi Asian Fusion Gourmet
Rhodes City & Medieval Town
Step into a culinary adventure and submerge yourself in the captivating mastery of Asian Fusion cuisine at our À la carte Restaurant, 'Koi'. Here, we welcome you to relish an extraordinary amalgamation of tastes, a harmony of scents, and a vivid spectrum of hues that effortlessly blend the intricate and varied culinary traditions of the East.
Hours
Dinner
7:00 PM - 11:00 PM
---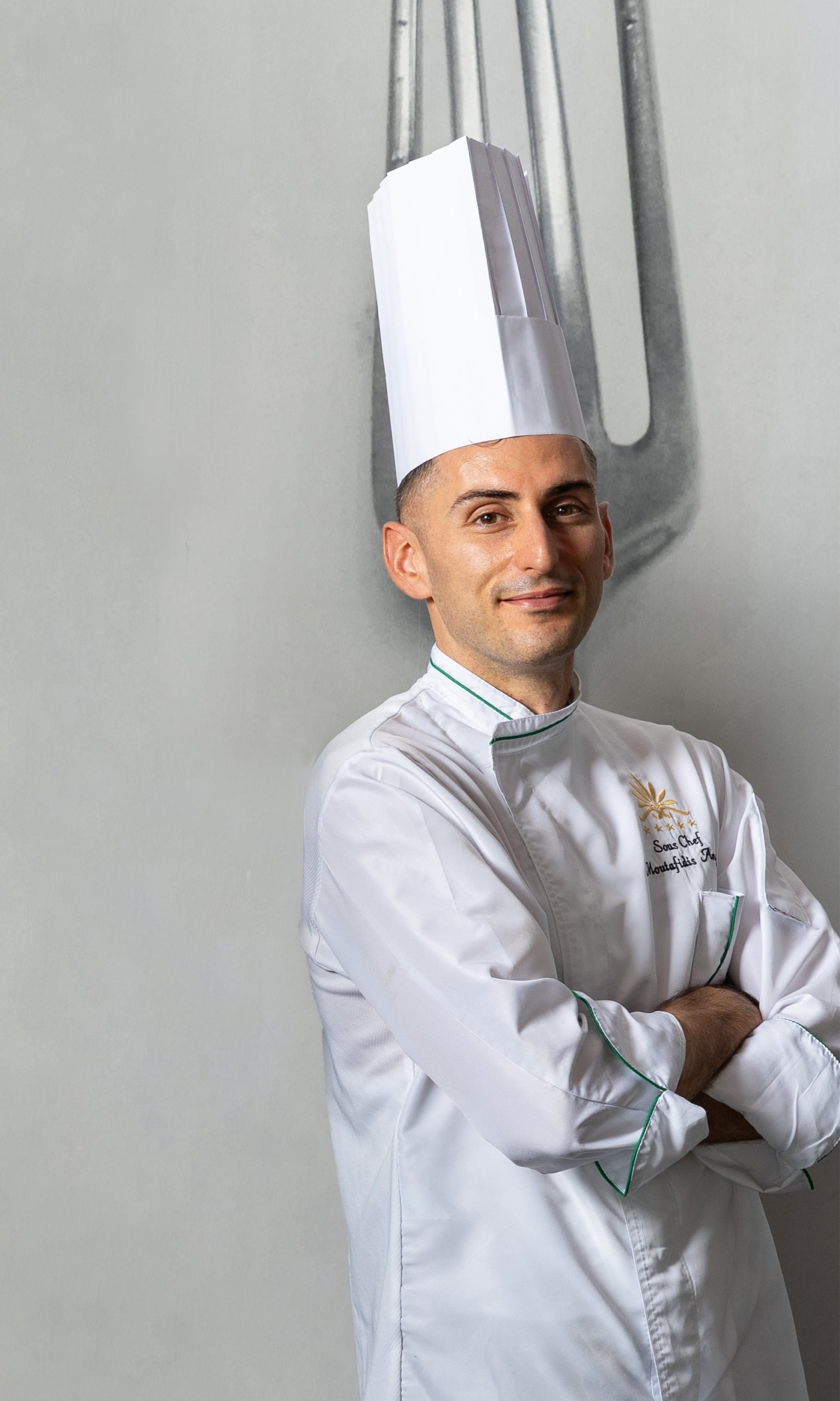 "
Our Chef
Asian Fusion cuisine is a symphony, a harmonious blend of tradition and innovation orchestrated by our collective effort, crafting unforgettable dining experiences.
Angelos Moutafidis
Sous Chef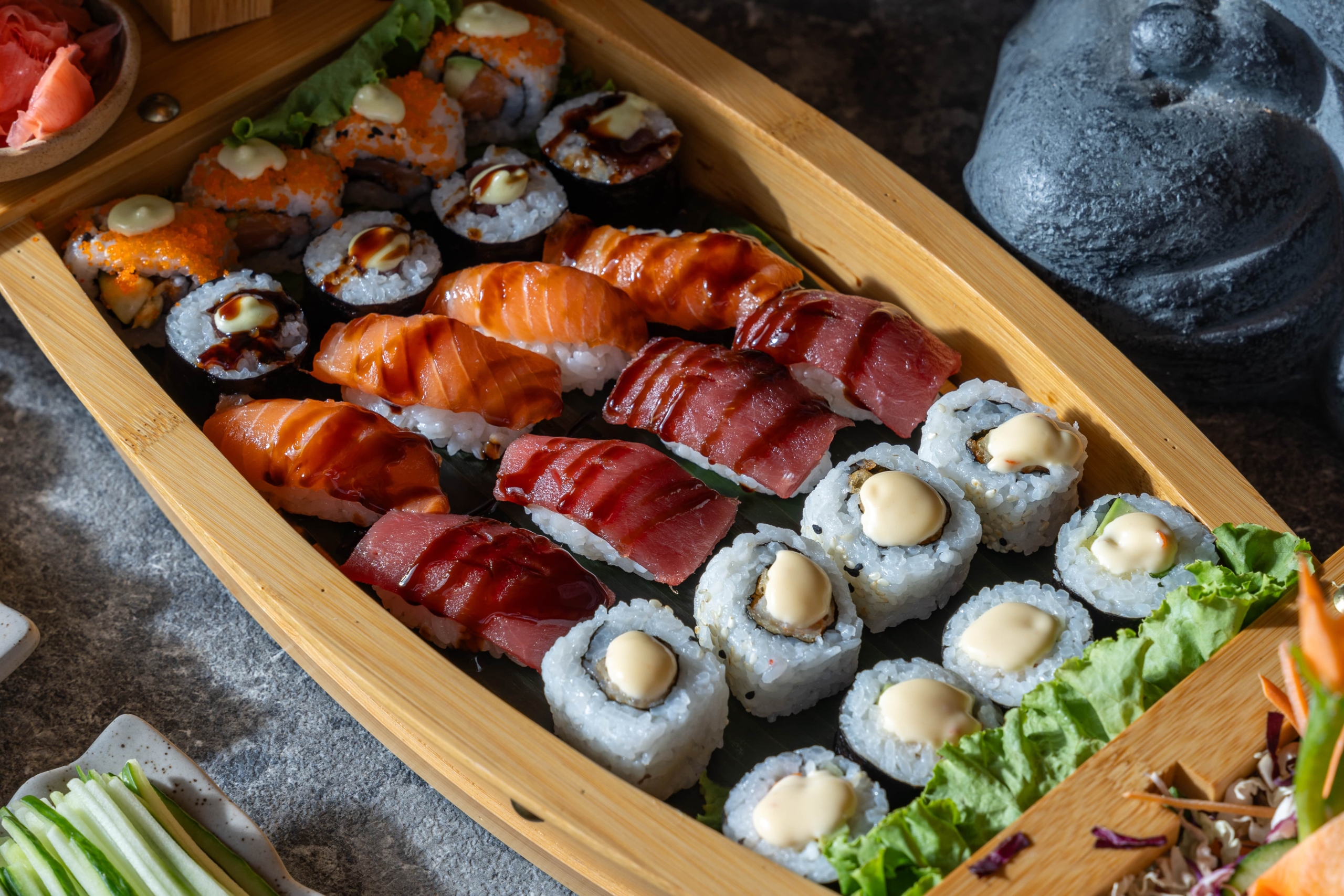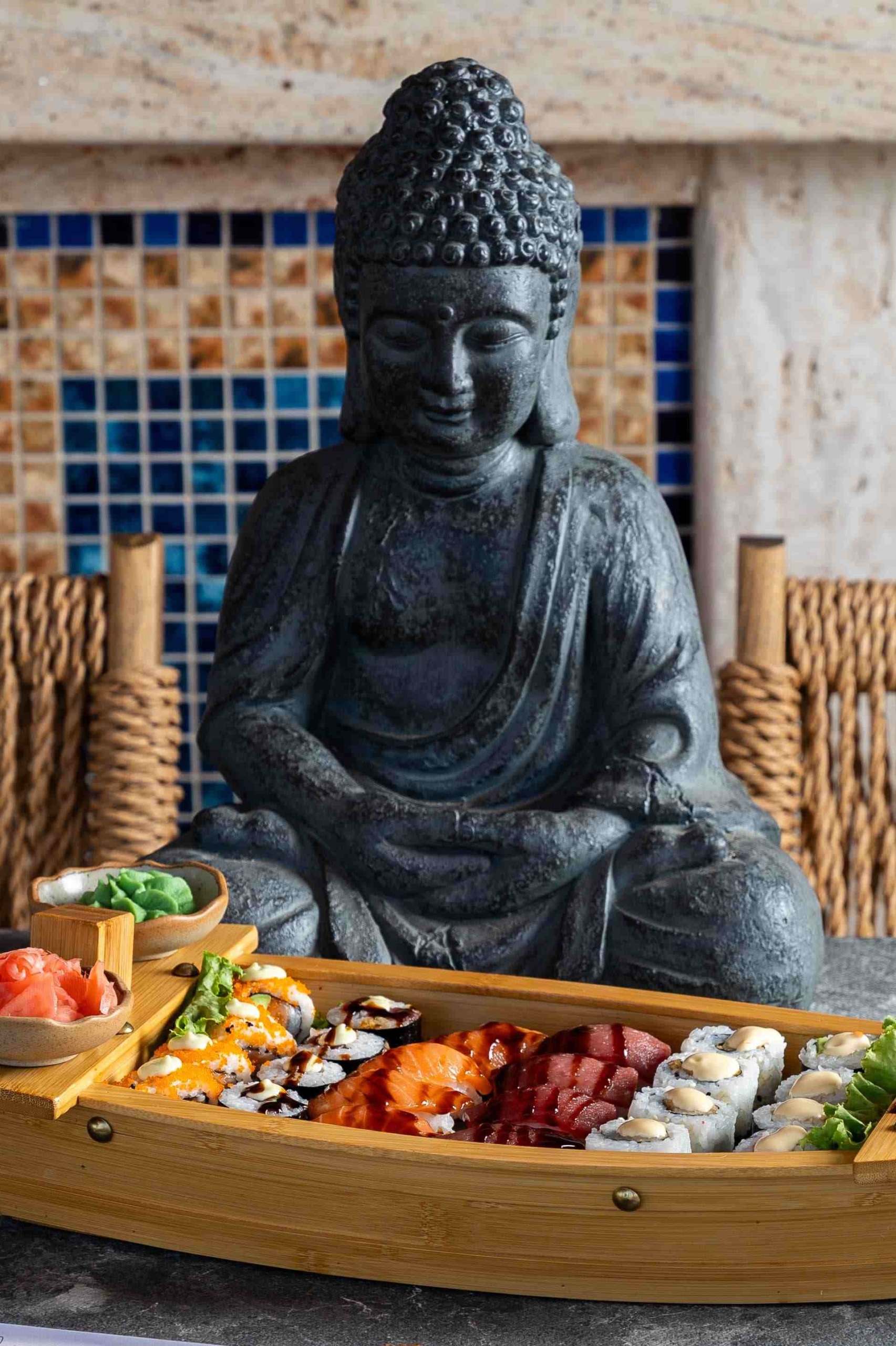 Signature Dish
SUSHI BOAT
A selection of intricately prepared sushi and sashimi, where each piece is a culinary masterpiece. As it approaches, the boat presents an assortment of flavors and textures, featuring delicate sashimi slices, artfully rolled maki, and meticulously crafted nigiri.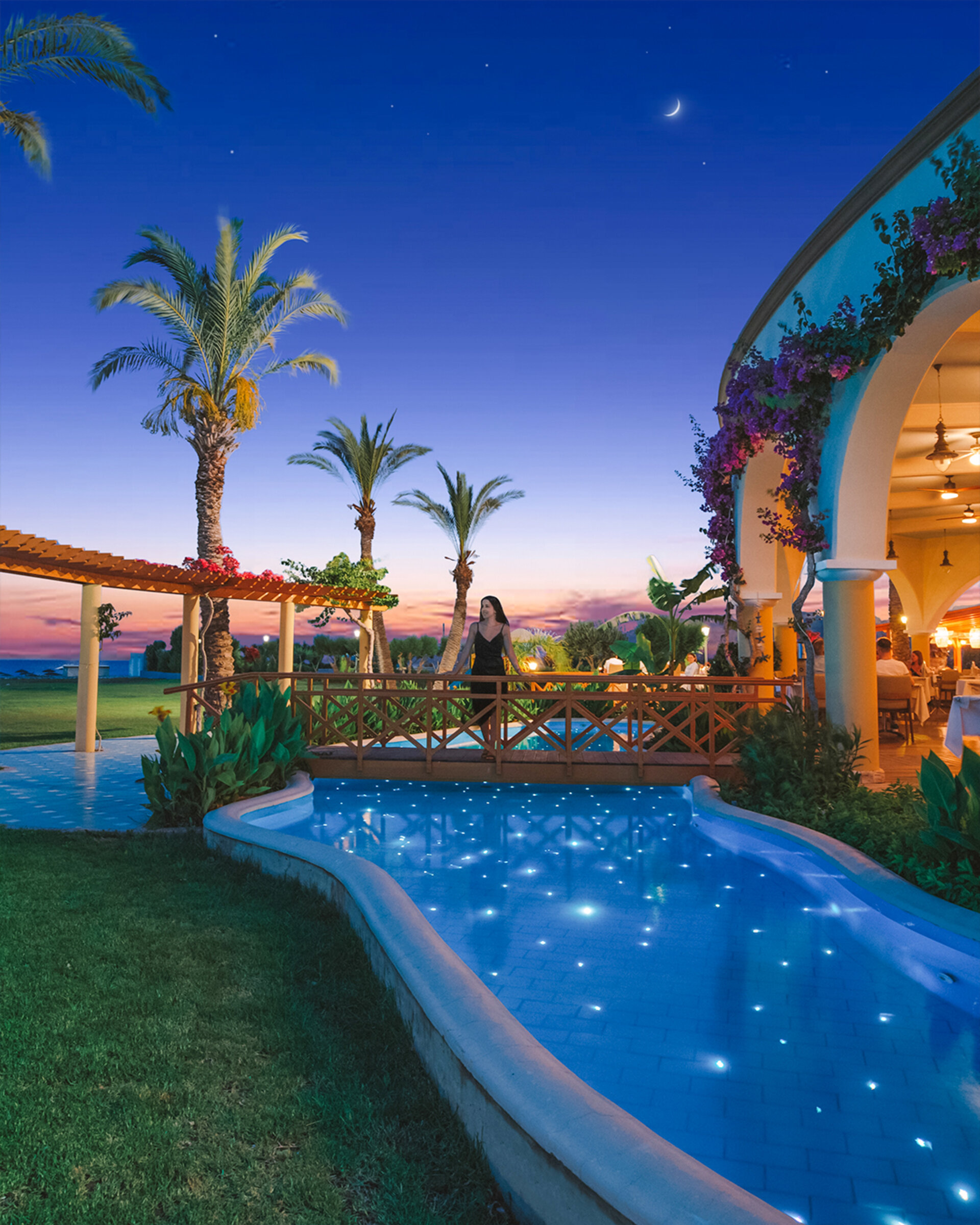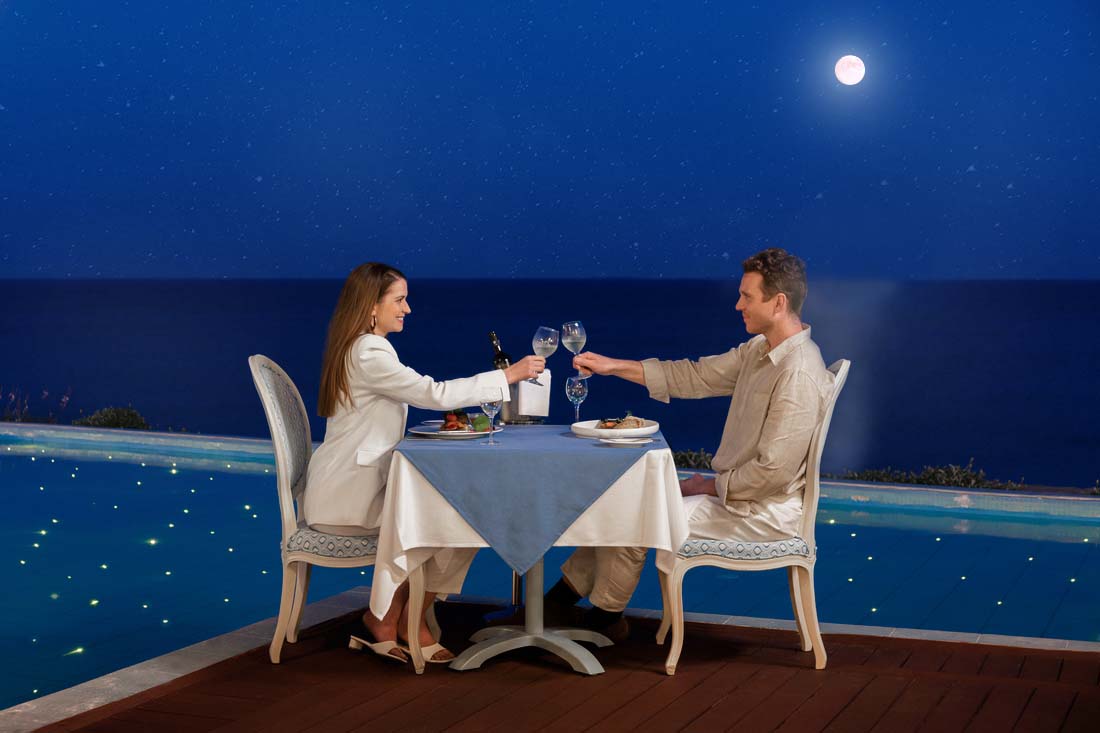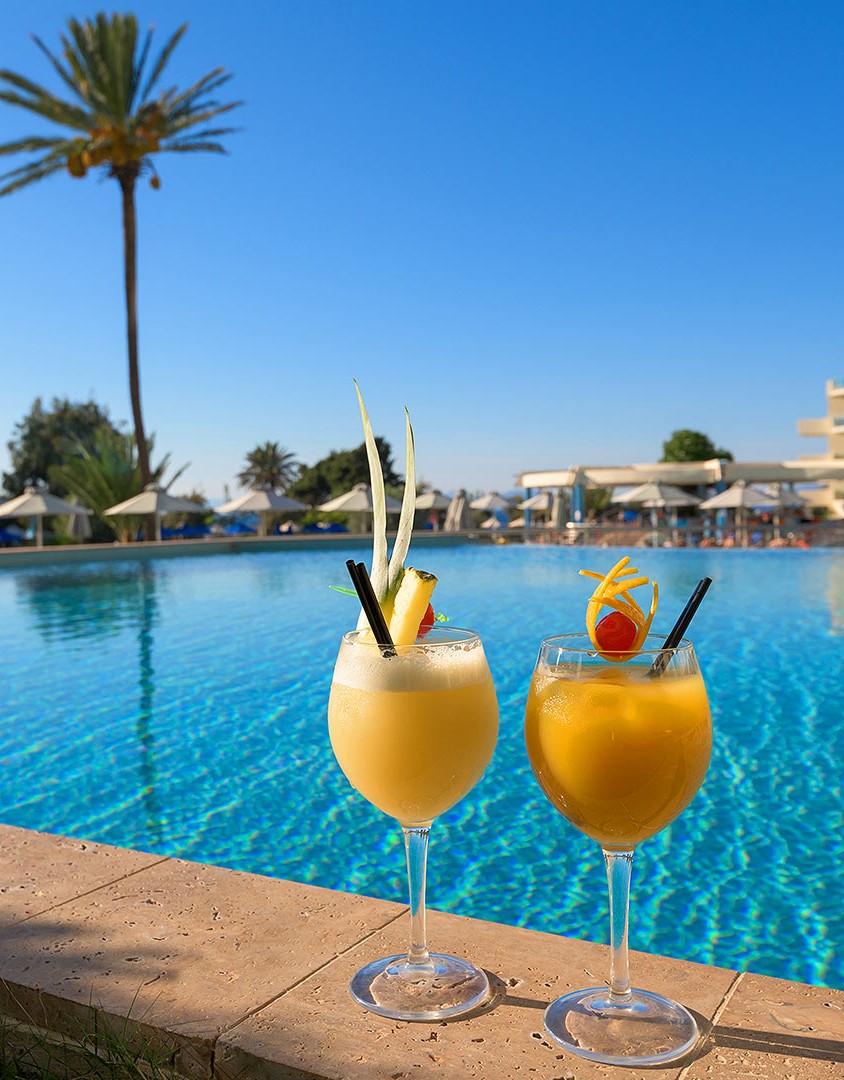 FEATURED OFFER
Premium All-Inclusive
Indulge in the pinnacle of luxury with our Premium All-Inclusive package. Elevate your experience to new heights as every desire is effortlessly catered to. Unwind and explore without limits, knowing that every element of your vacation has been curated to exceed your expectations. Embrace the extraordinary and redefine your notion of a perfect getaway with our unparalleled Premium All-Inclusive package.
DISCOVER