Destination Rhodes City & Medieval Town
Places to Visit
Rhodes City, is a captivating blend of history, culture, and natural beauty. Its heart is the enchanting Medieval Town, a UNESCO World Heritage site, where narrow cobbled streets wind through ancient walls, preserving the timeless charm of the past. The Grand Master's Palace, an iconic fortress within this medieval enclave, showcases the island's rich history and architectural grandeur. Beyond the city, Kallithea Springs beckon with their therapeutic waters and elegant architecture, while Mount Filerimos offers a serene escape into nature and history with its ancient ruins and panoramic views of the Aegean Sea. Rhodes City is a treasure trove of experiences, where history, relaxation, and natural splendor unite to create a memorable journey for all who visit.
Things to do
Explore our handpicked recommendations to ensure an enriching and memorable experience in Rhodes.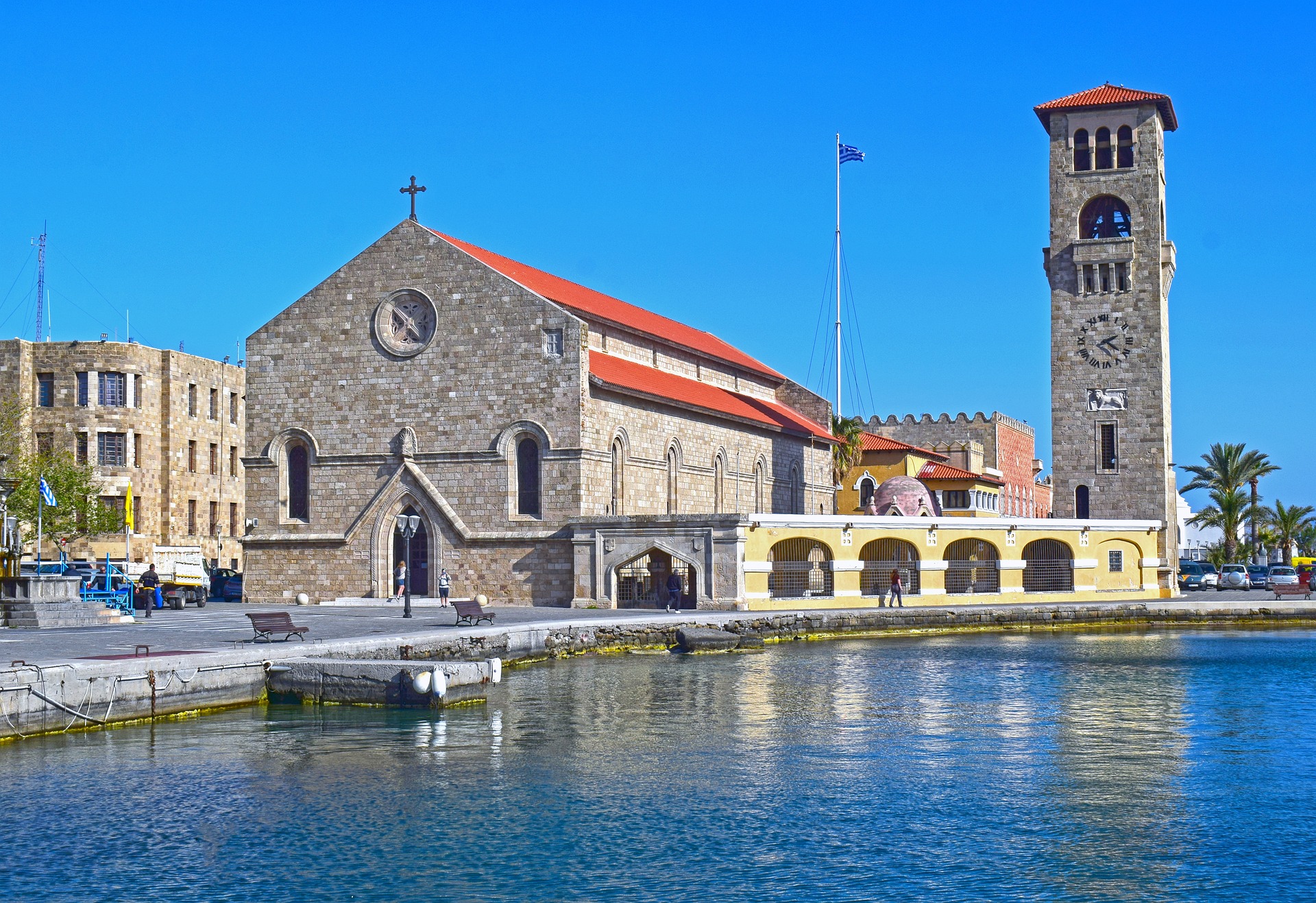 Mandraki Tour
Set out on a captivating voyage through history and culture, where you'll encounter the unique architecture of the Church of Annunciation, pass by the iconic Deer statues and the windmills, and soak in picturesque coastal vistas.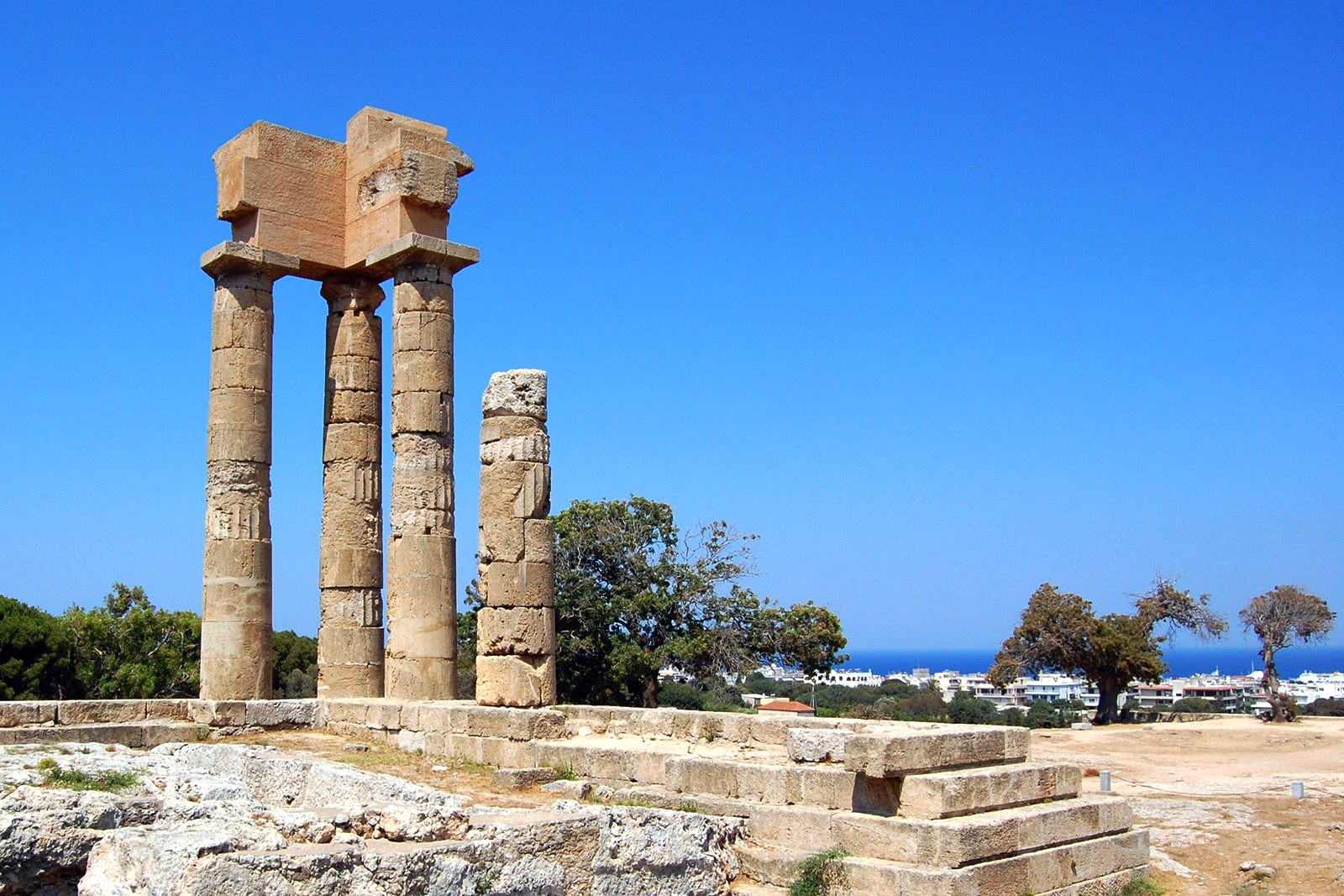 Rhodes Acropolis
Located on Monte Smith in the island's capital, the Acropolis of Rhodes stands out as one of the most captivating ancient sites and encompasses various points of significance, predominantly dating back to the Hellenistic and Roman eras.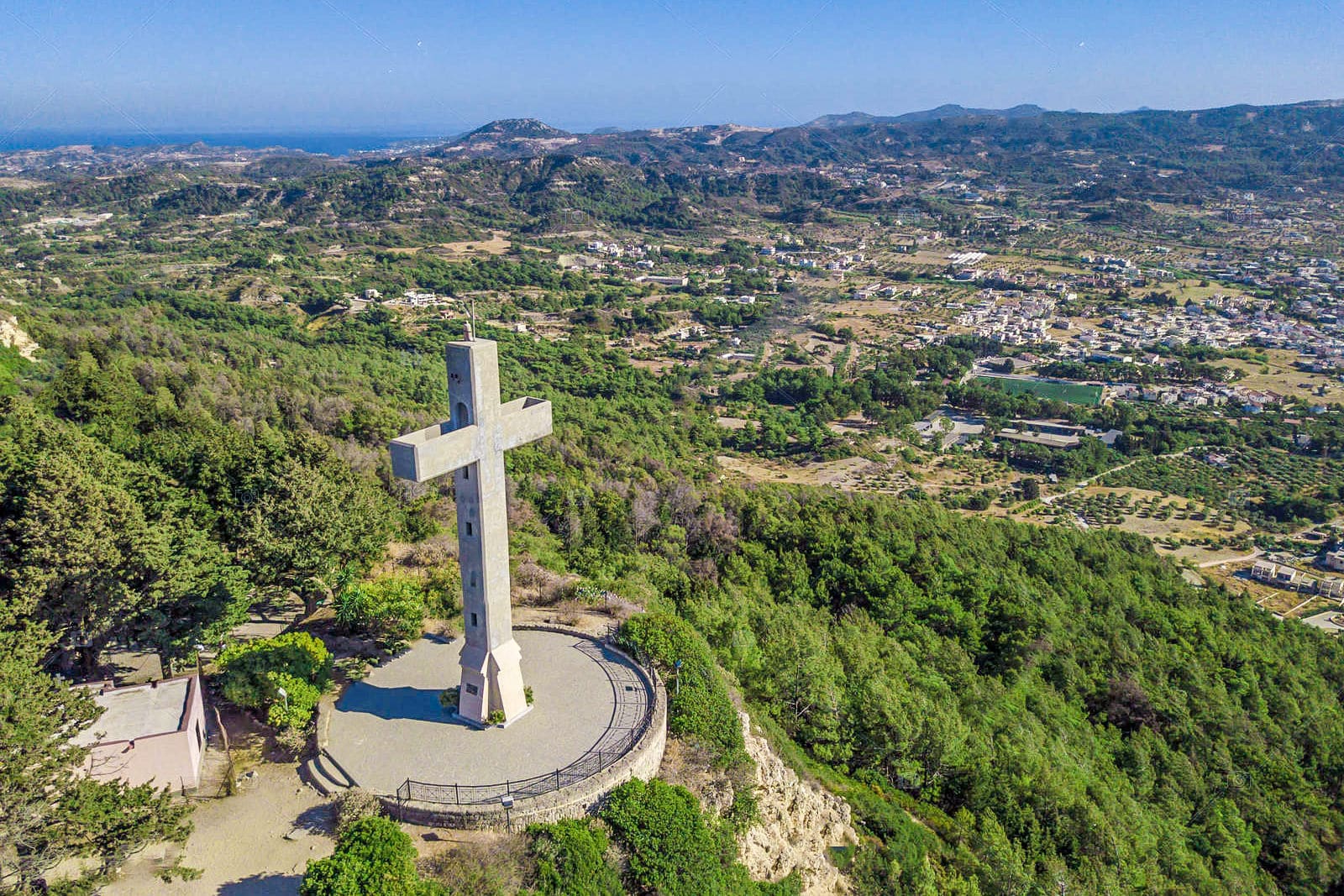 Mount Filerimos
Mount Filerimos and its monastery offer a serene retreat into nature and history. At its summit, ancient ruins and a towering cross monument provide not only a panoramic view of the Aegean Sea but also a peaceful setting for reflection and exploration.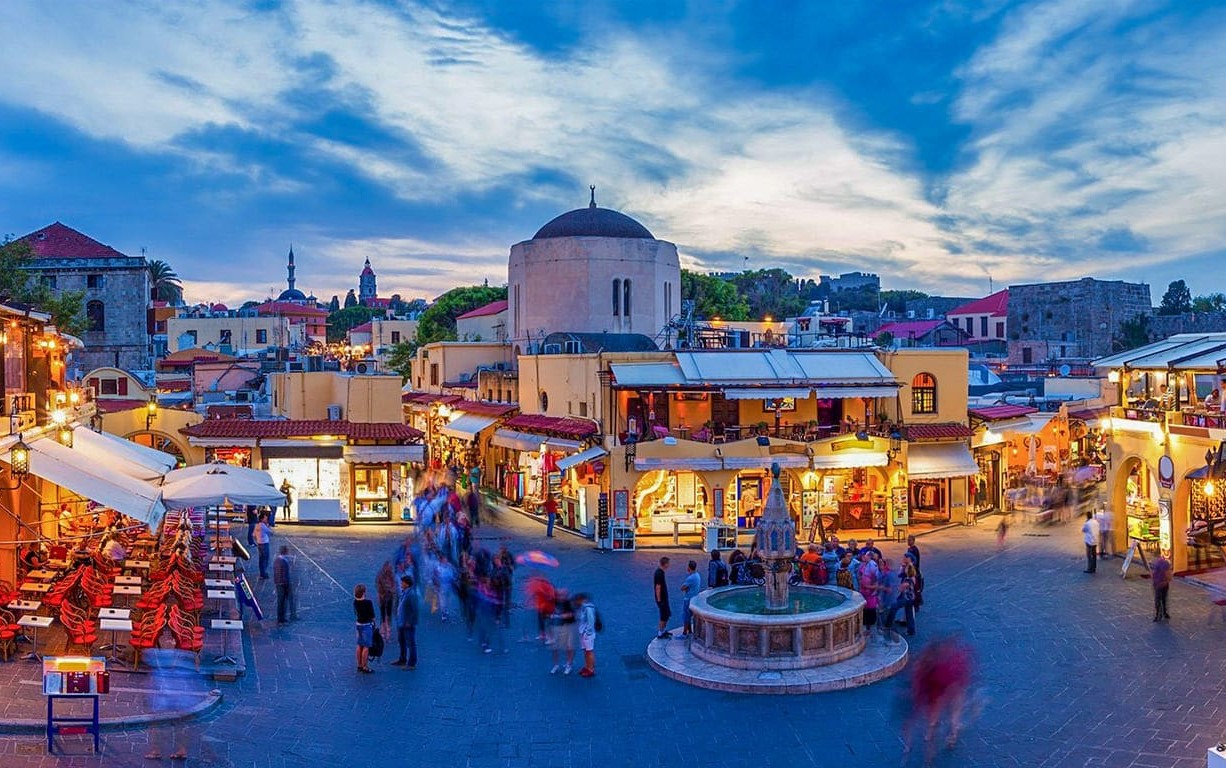 Shops & nightlife
Rhodes boasts a vibrant local shopping scene, where charming stores and bustling markets offer unique treasures and souvenirs. As the sun sets, the island comes alive with a lively nightlife, with a plethora of bars, restaurants, and clubs, ensuring a cosmopolitan energy.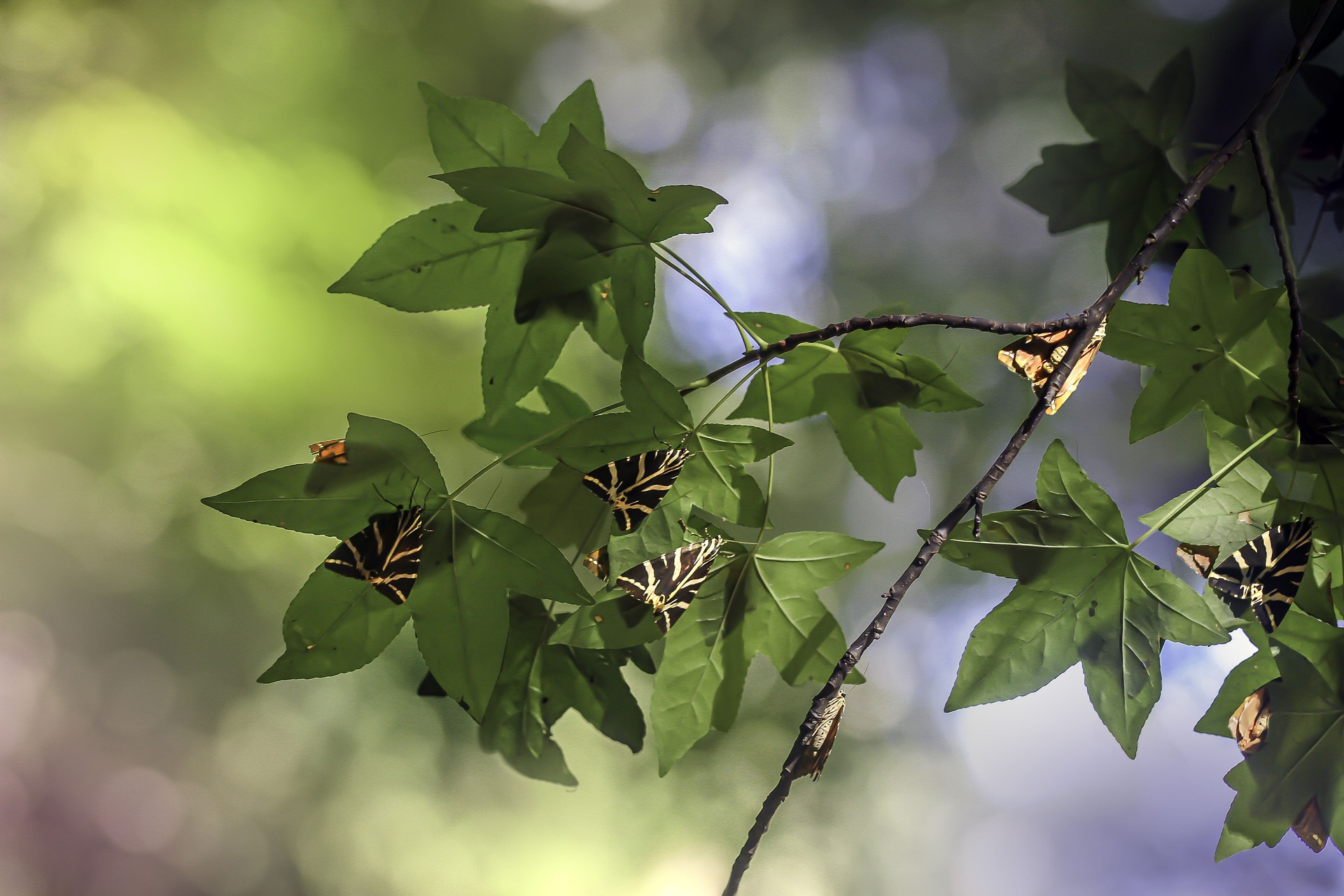 Butterflies Valley
A natural wonderland known for its enchanting beauty and seasonal butterfly migration. Visitors can explore lush forests and serene streams, all while witnessing the captivating sight of countless butterflies during their annual migration.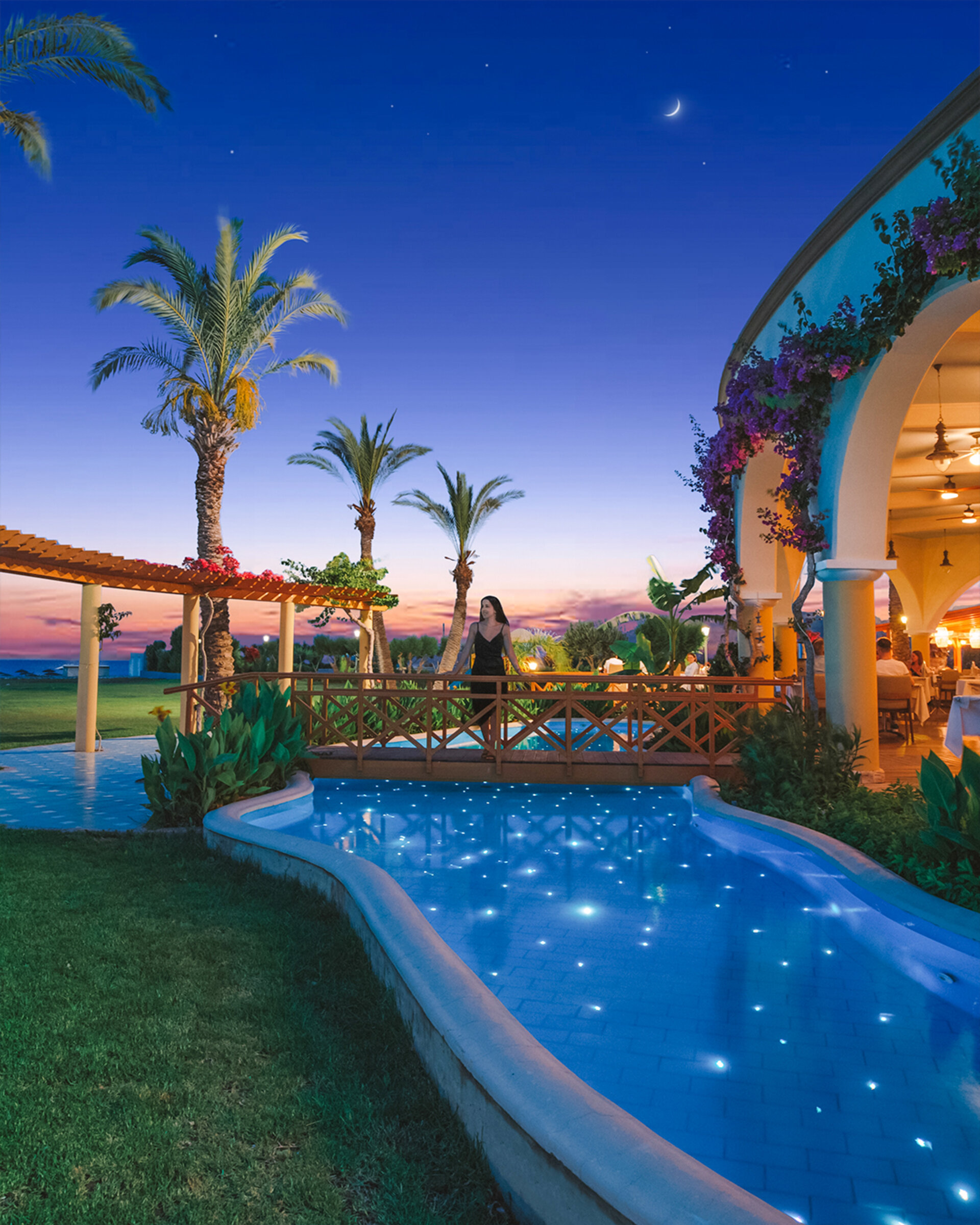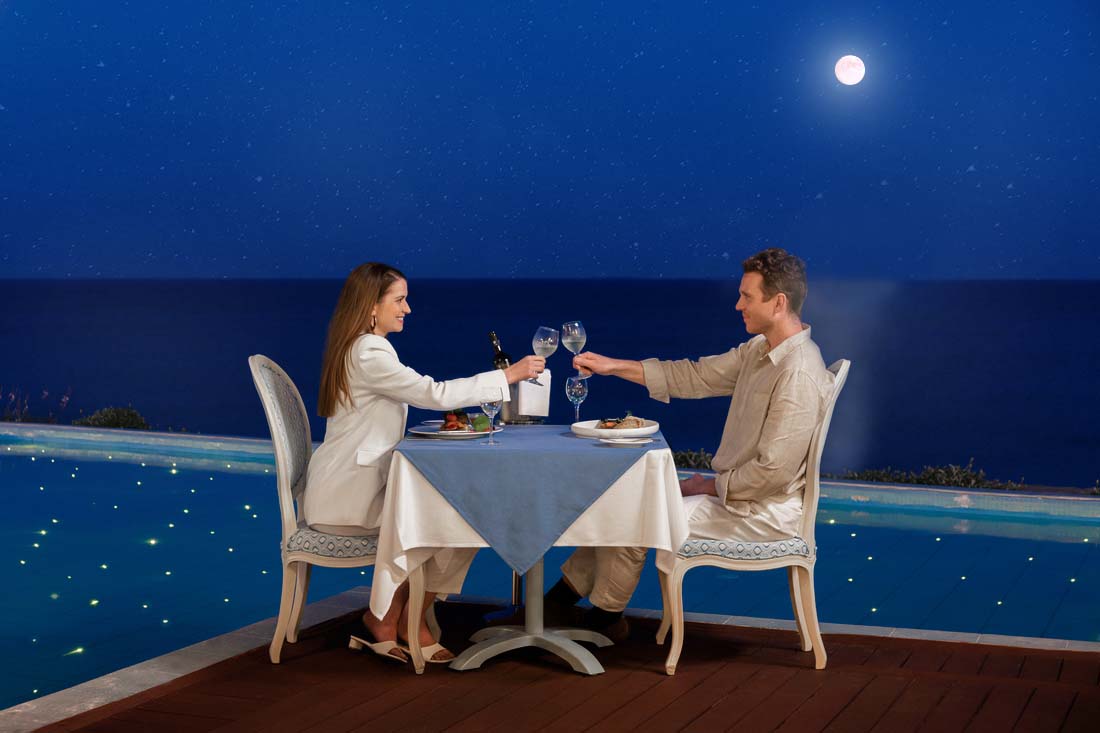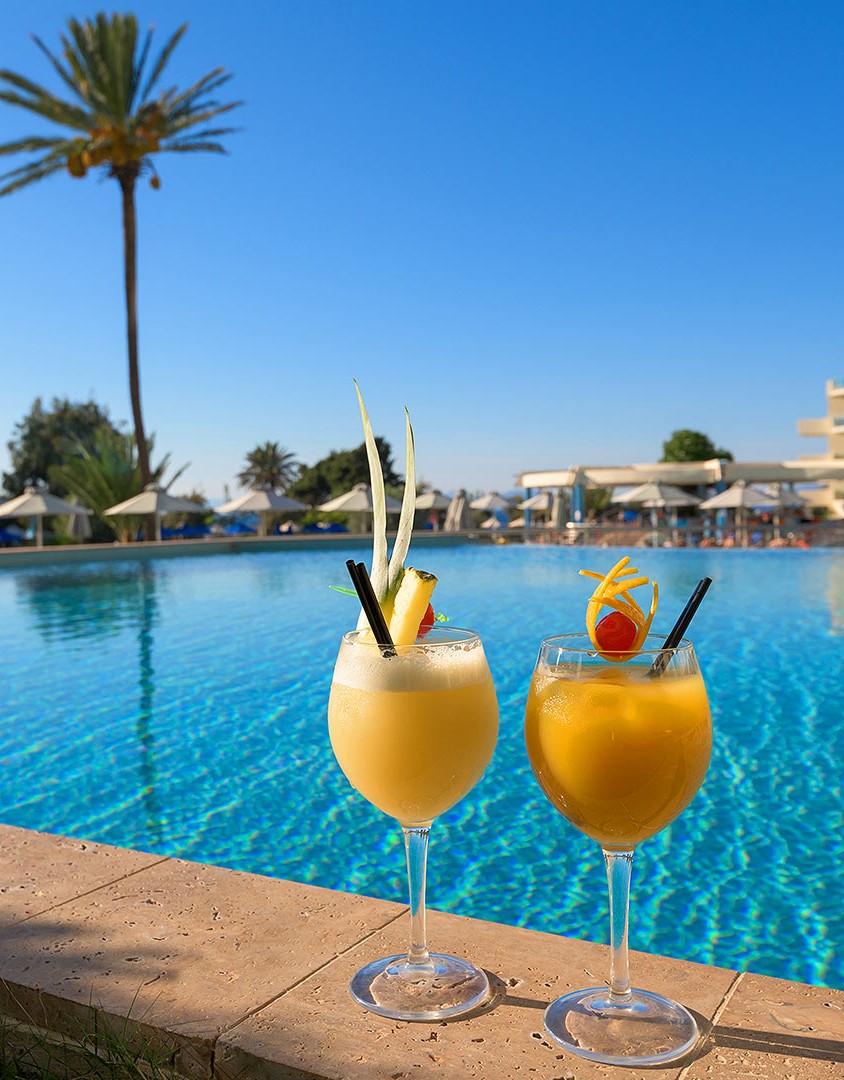 FEATURED OFFER
Premium All-Inclusive
Indulge in the pinnacle of luxury with our Premium All-Inclusive package. Elevate your experience to new heights as every desire is effortlessly catered to. Unwind and explore without limits, knowing that every element of your vacation has been curated to exceed your expectations. Embrace the extraordinary and redefine your notion of a perfect getaway with our unparalleled Premium All-Inclusive package.
DISCOVER