Asterias Gourmet Restaurant
Asterias Gourmet à la Carte Restaurant right by the Beach. 'Αστερίας' (Asterias) in Greek means 'starfish' and 'Αστέρια' (Asteria) means 'stars'. The word 'Asterias' has same root as the stars of the Sky. Asterias (starfish) can only be found in clean waters and is the symbol of the crystal Sea, the Beach & the Summer. Thus, our restaurant's focus is on serving Seafood with five Star service under the Stars.
Hours
---
---
Lobster Night with Live Music
Every Wednesday 7:00 PM - 11:00 PM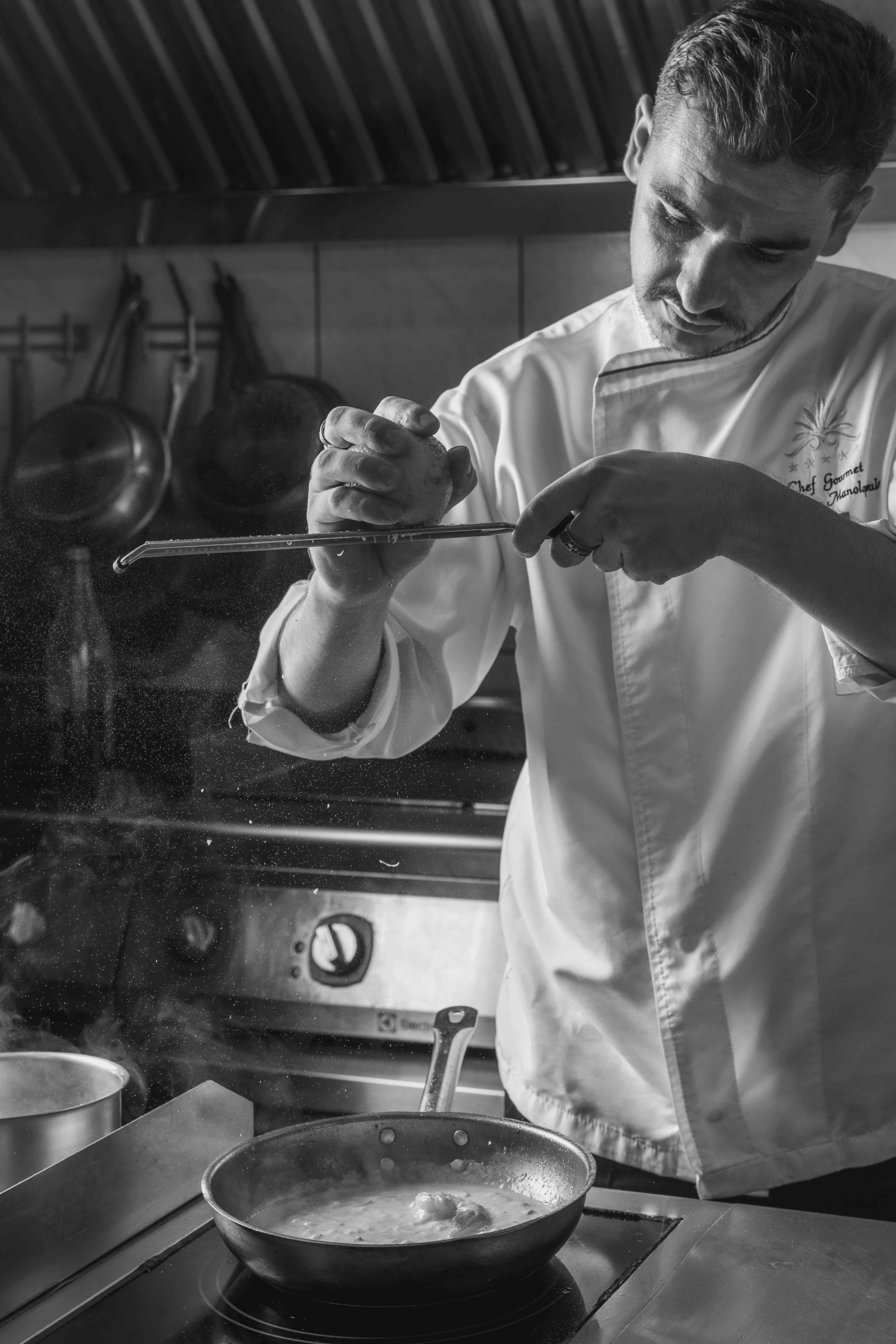 "
Our Chef
Fine dining is an exquisite symphony of taste, where every ingredient is a note, every dish a composition, and every meal a culinary masterpiece.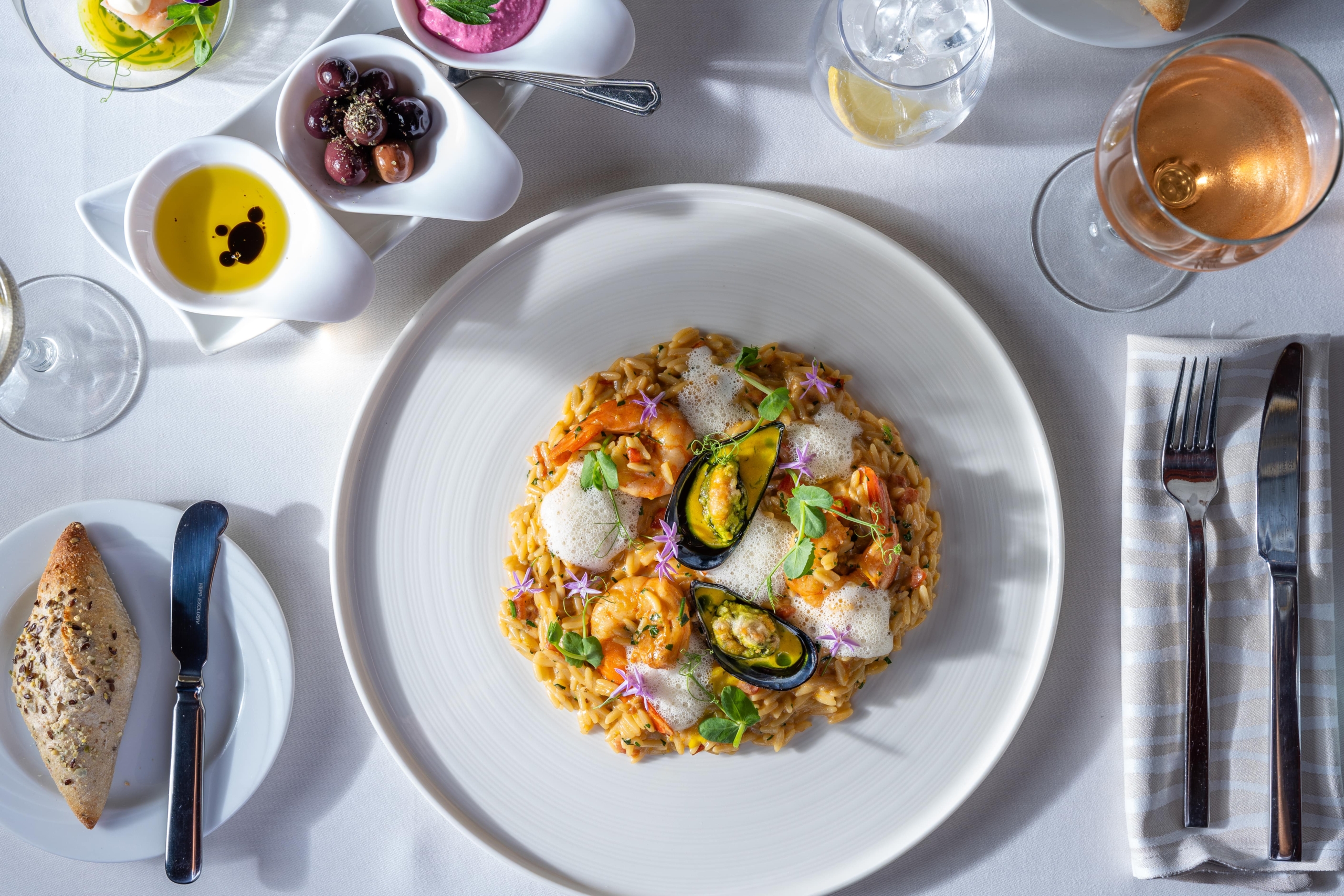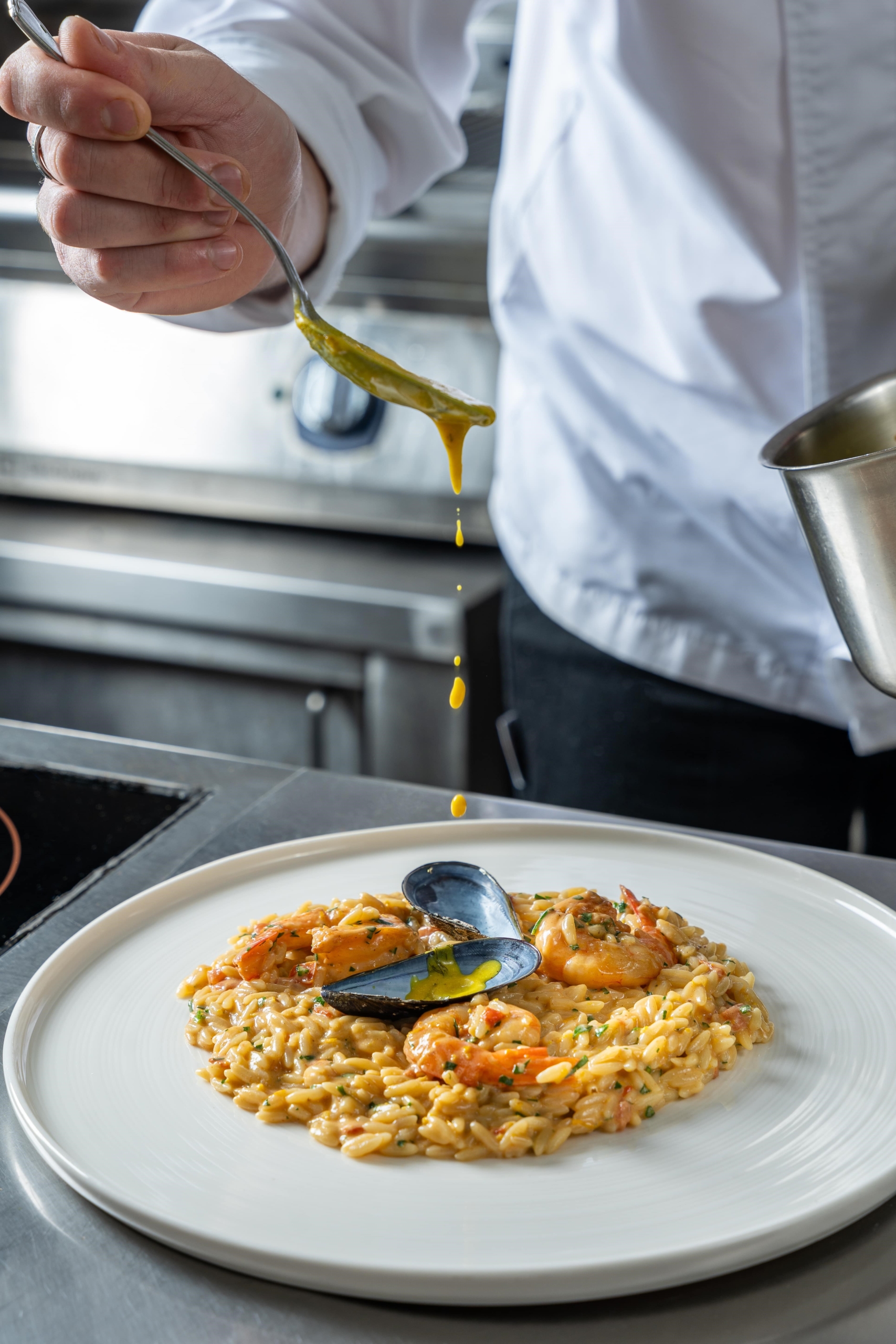 Signature Dish
Shrimp Kritharoto
A culinary masterpiece, where plump shrimp, saffron from Kozani, and mussels unite in a symphony of flavors and colors. This dish is a celebration of the sea, the land, and the artistry of Mediterranean cuisine, offering a taste of both tradition and innovation in every sensational bite.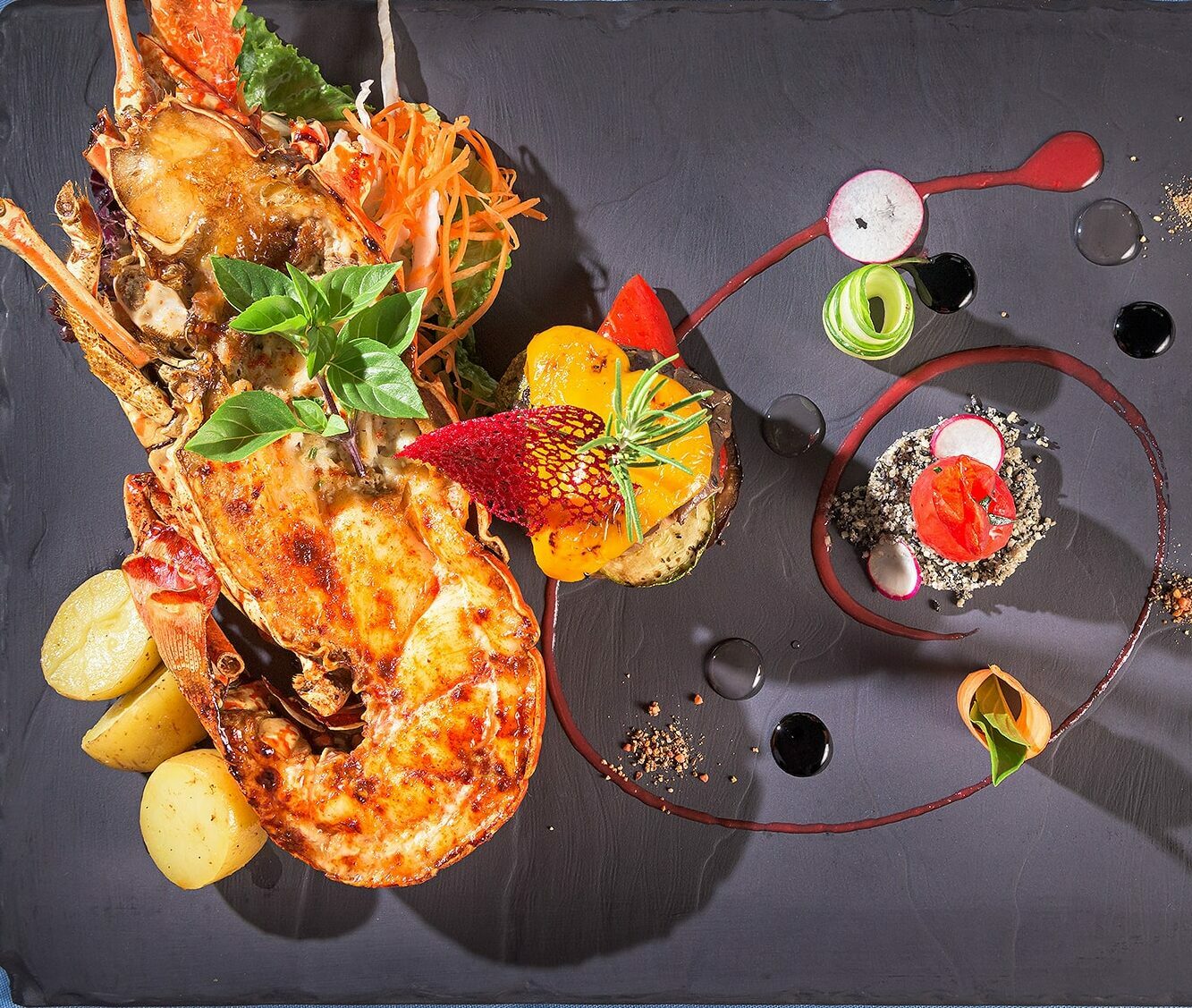 Featured Dining
Lobster Night
Join us for the ultimate culinary experience every Wednesday at Asterias Gourmet À la Carte Restaurant for our exclusive Lobster Night. Set against the backdrop of live music, this enchanting evening promises an indulgence of exquisite seafood dishes that will delight your senses.
All our valued guests with a PAI Board can savor the Lobster Night menu with a generous 20% reduction. Reservations required at least 1 day in advance and are subject to availability. Don't miss this weekly rendezvous with culinary excellence and music, at Asterias Gourmet.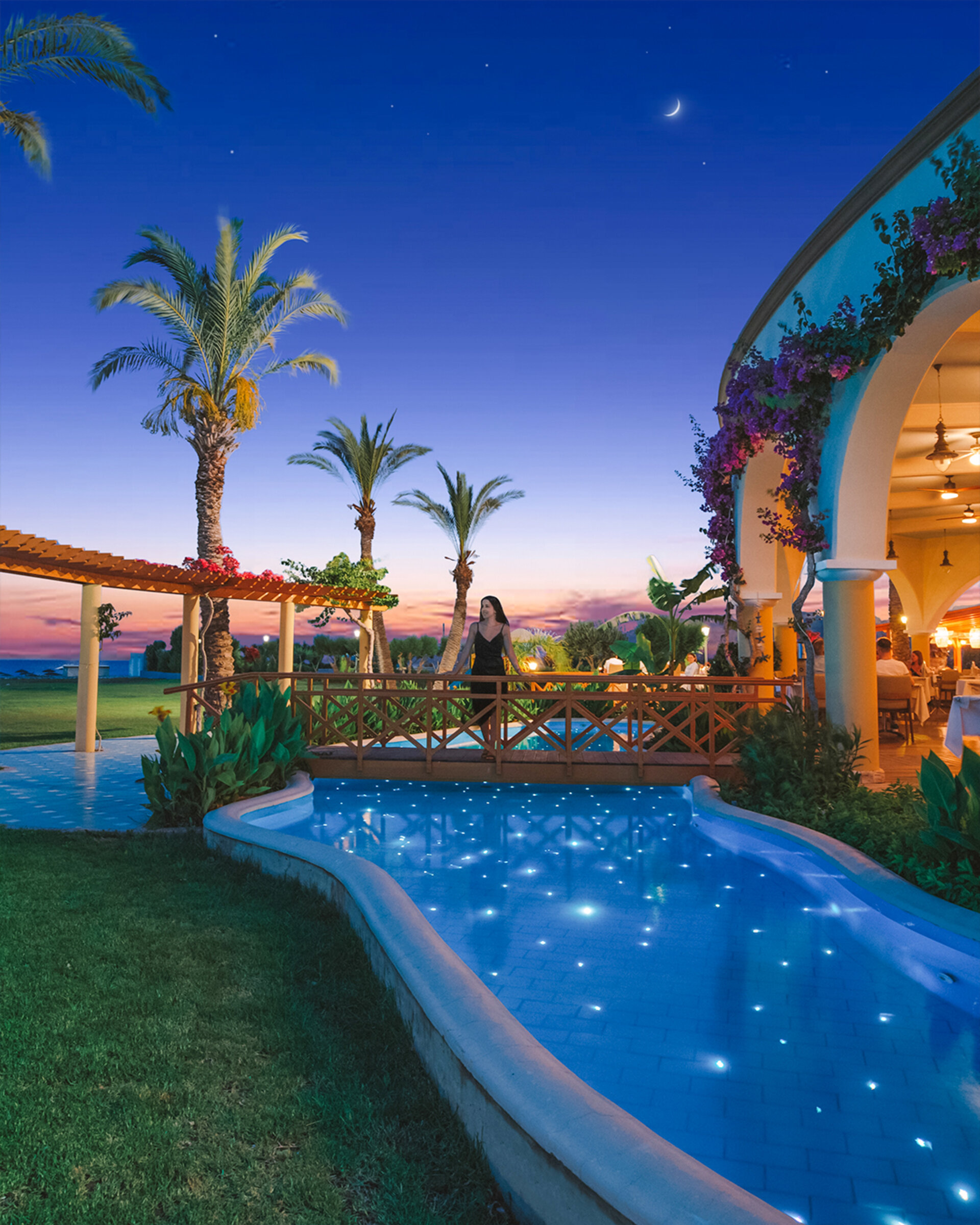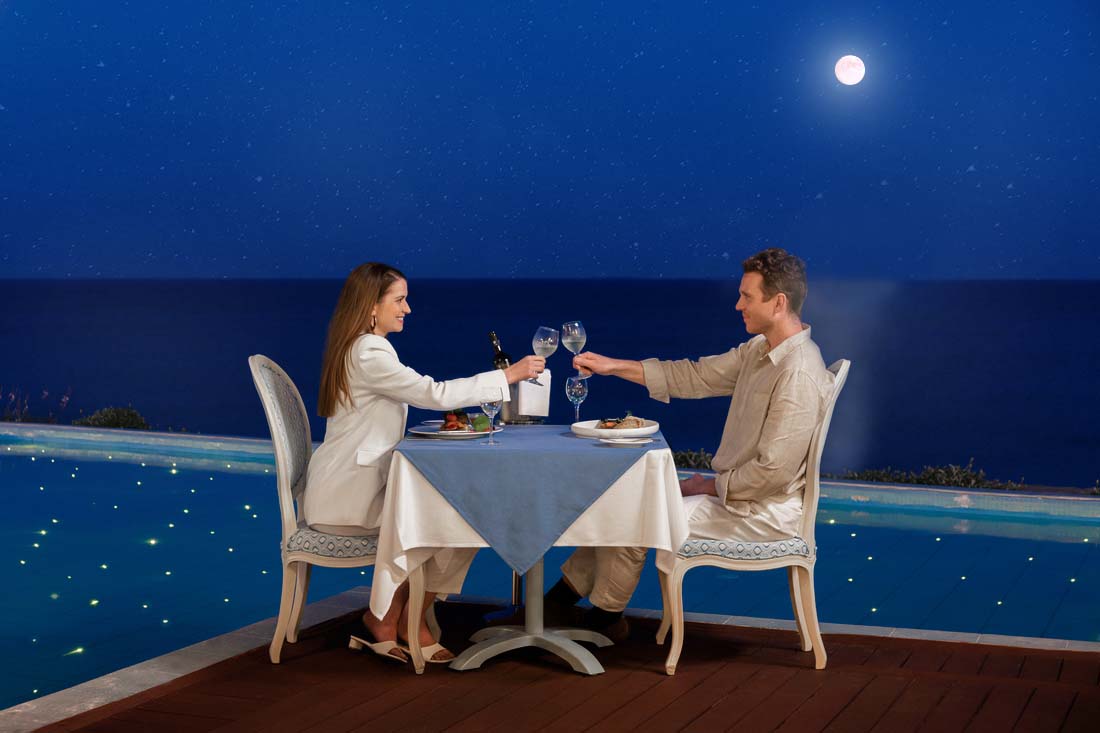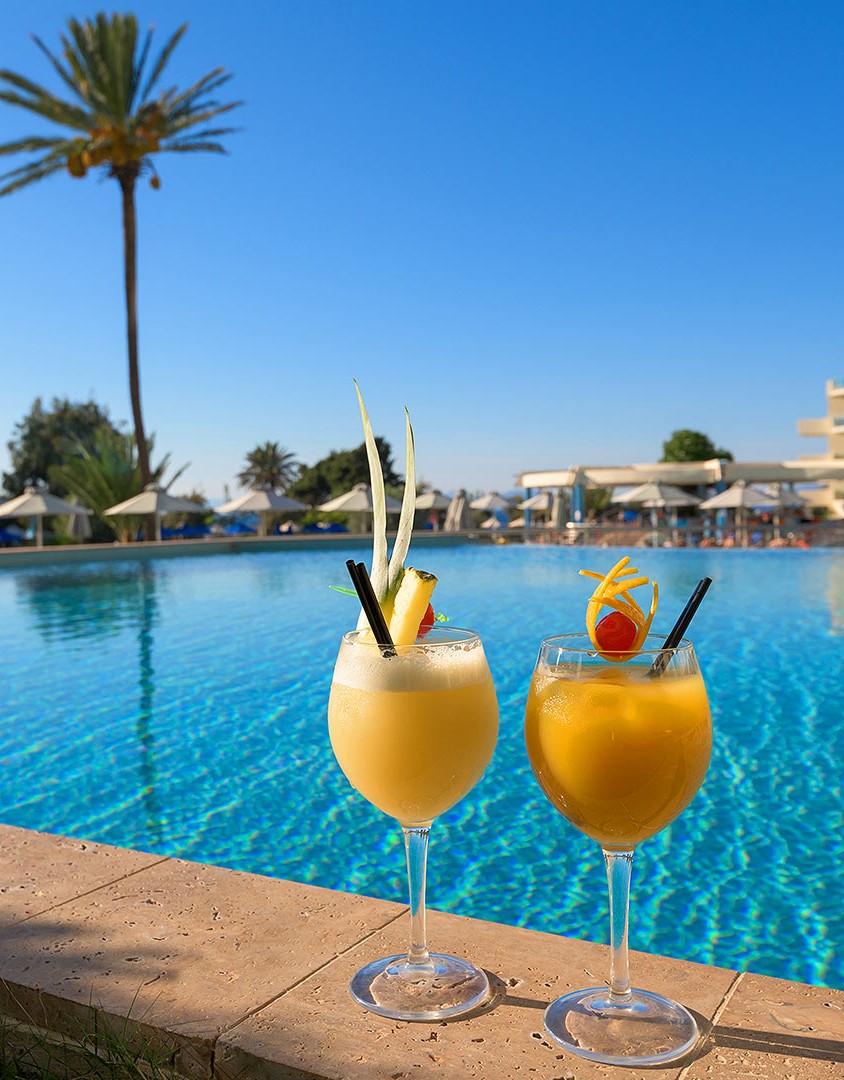 FEATURED OFFER
Premium All-Inclusive
Indulge in the pinnacle of luxury with our Premium All-Inclusive package. Elevate your experience to new heights as every desire is effortlessly catered to. Unwind and explore without limits, knowing that every element of your vacation has been curated to exceed your expectations. Embrace the extraordinary and redefine your notion of a perfect getaway with our unparalleled Premium All-Inclusive package.
DISCOVER