Entertainment
WHERE MUSIC TAKES THE SPOTLIGHT
Elevate your days with our captivating entertainment lineup! Indulge in the excitement of vibrant evenings featuring live music and captivating dance performances at our main bar. Join us for unforgettable moments and lively experiences!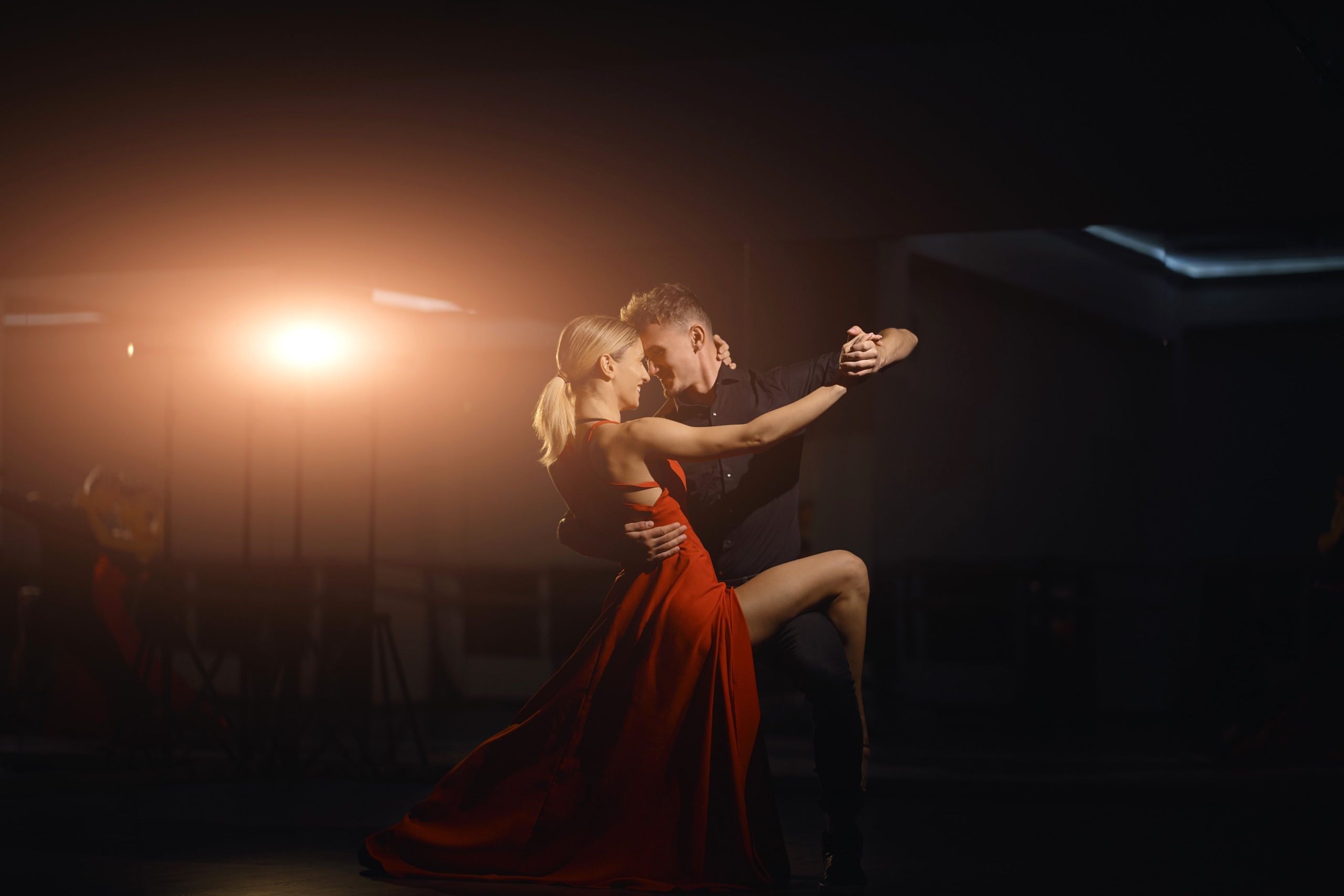 Leisure for all tastes
Atrium Palace Resort places entertainment at the heart of the guest experience, ensuring a vibrant and unforgettable stay. Delight in a diverse range of captivating shows, live music performances, and engaging activities, crafting evenings that brim with fun and relaxation for all.
Evening Shows
Experience the enchantment of unforgettable evenings at our main bar everyday at 21:30, where live music sets the stage for an exquisite and melodic escape into luxury. Elevate your nights with the rhythm of exceptional talent under starry skies.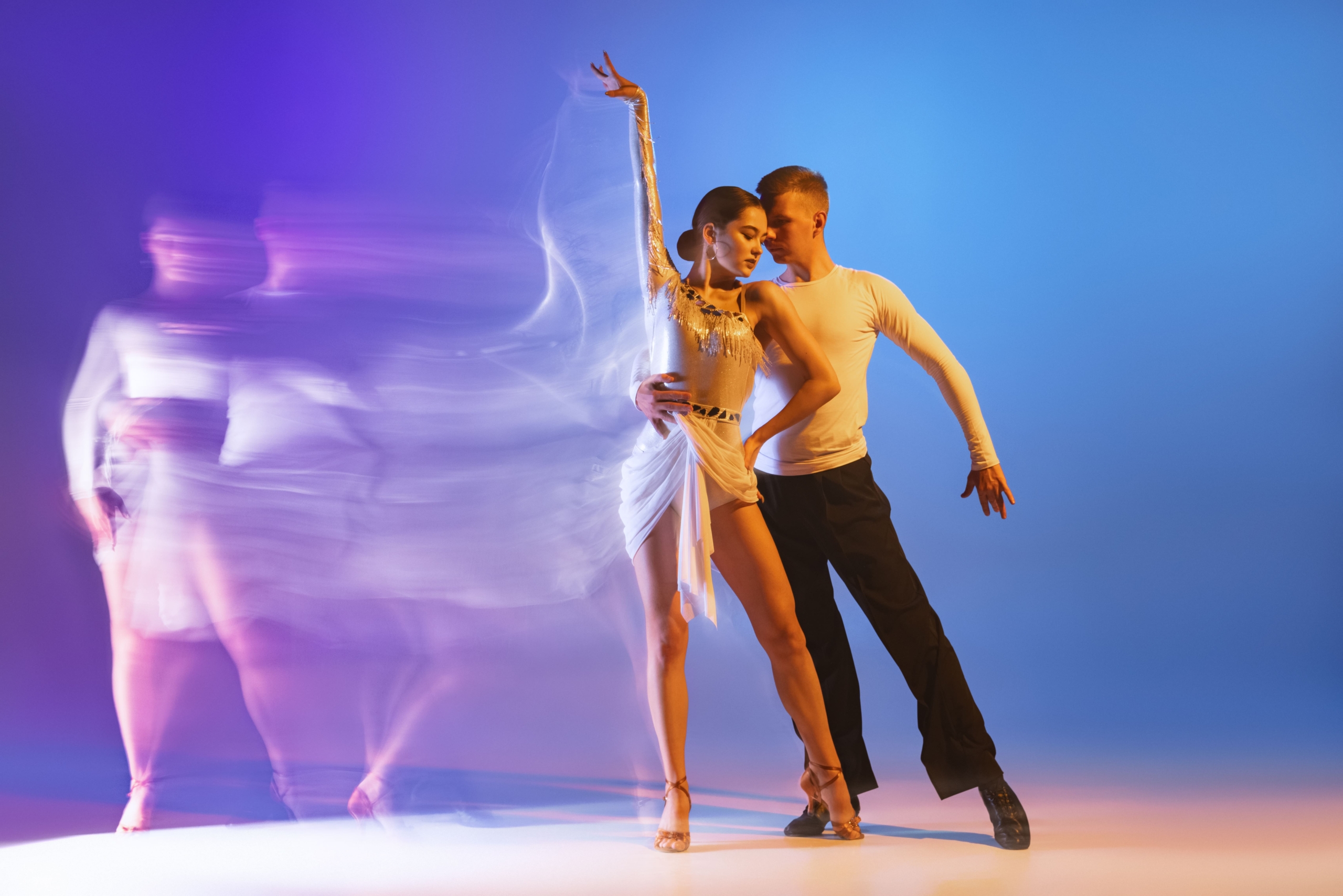 Monday
Singing & Dancing Show
Our live singing/ dancing show is a riveting display of skill and artistry, where talented performers promise to leave the audience spellbound.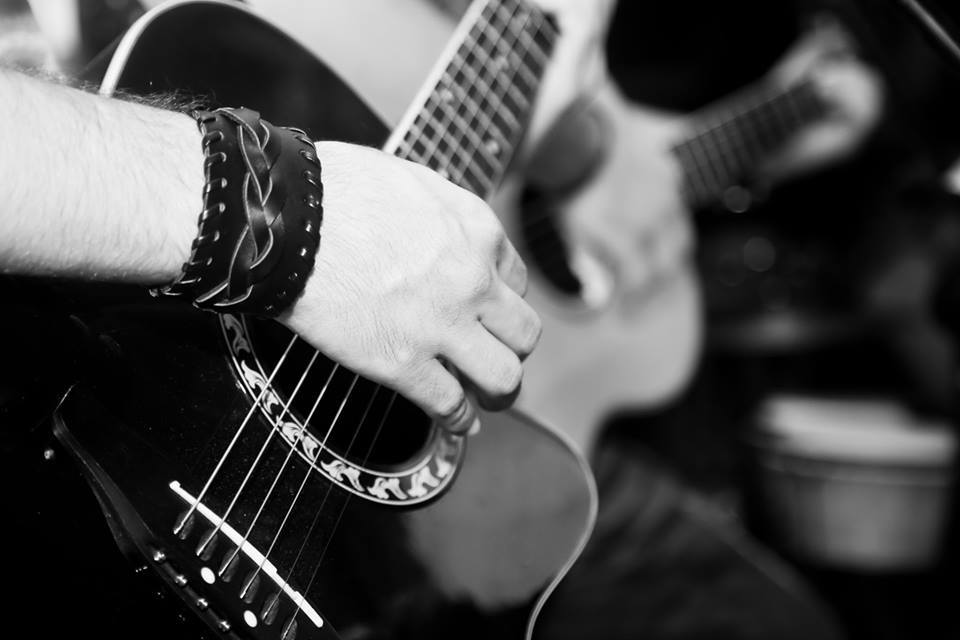 Tuesday
Pop -Rock Band
An electrifying experience with high-energy performances, delivering a dynamic blend of popular and pop – rock music that keeps the audience on their feet.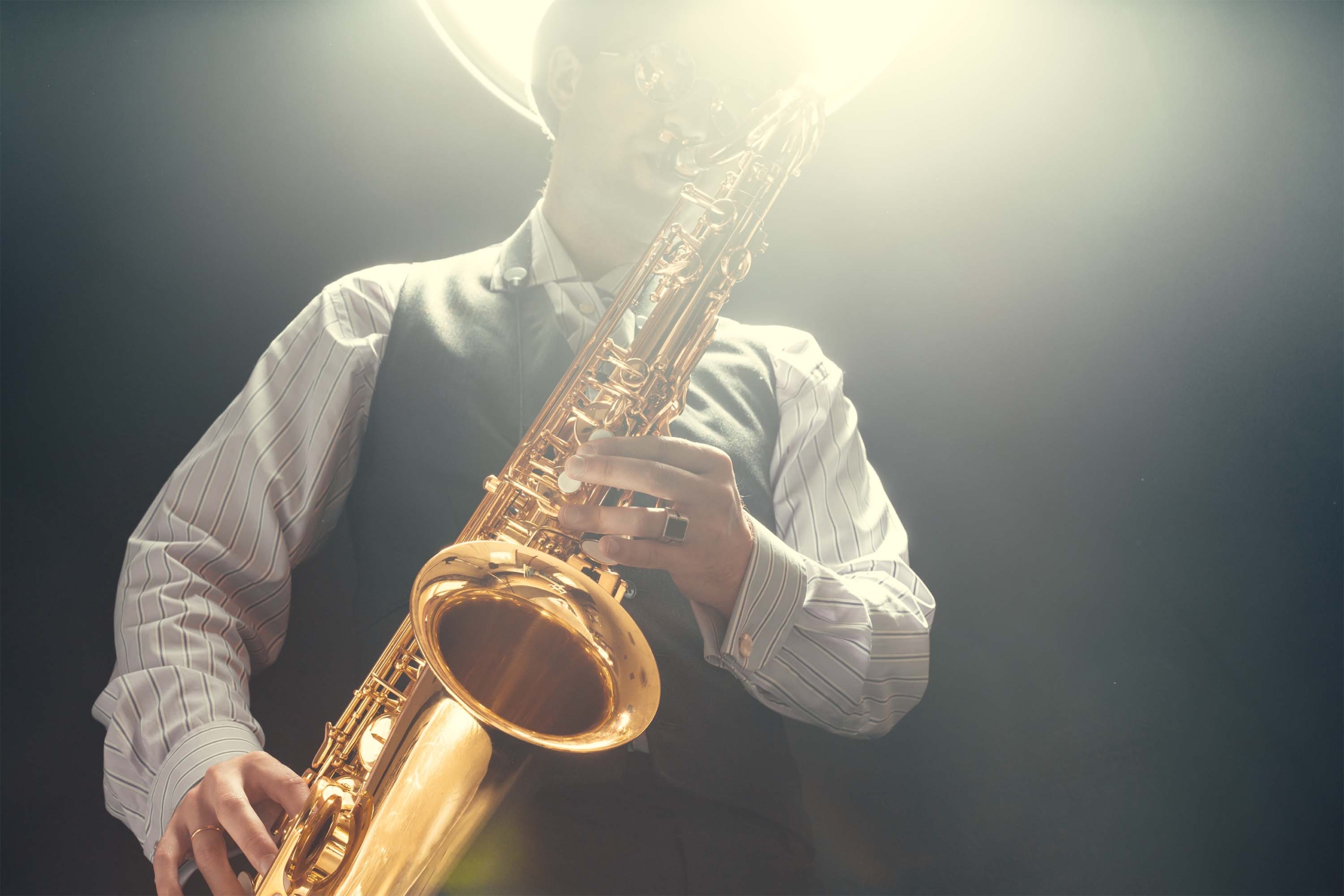 Wednesday
Jazz Night
Savor an enchanting evening of live jazz music, where the sultry saxophone melodies intertwine with mesmerizing vocals, creating an unforgettable musical experience. Join us for a night of soulful harmony and pure jazz magic.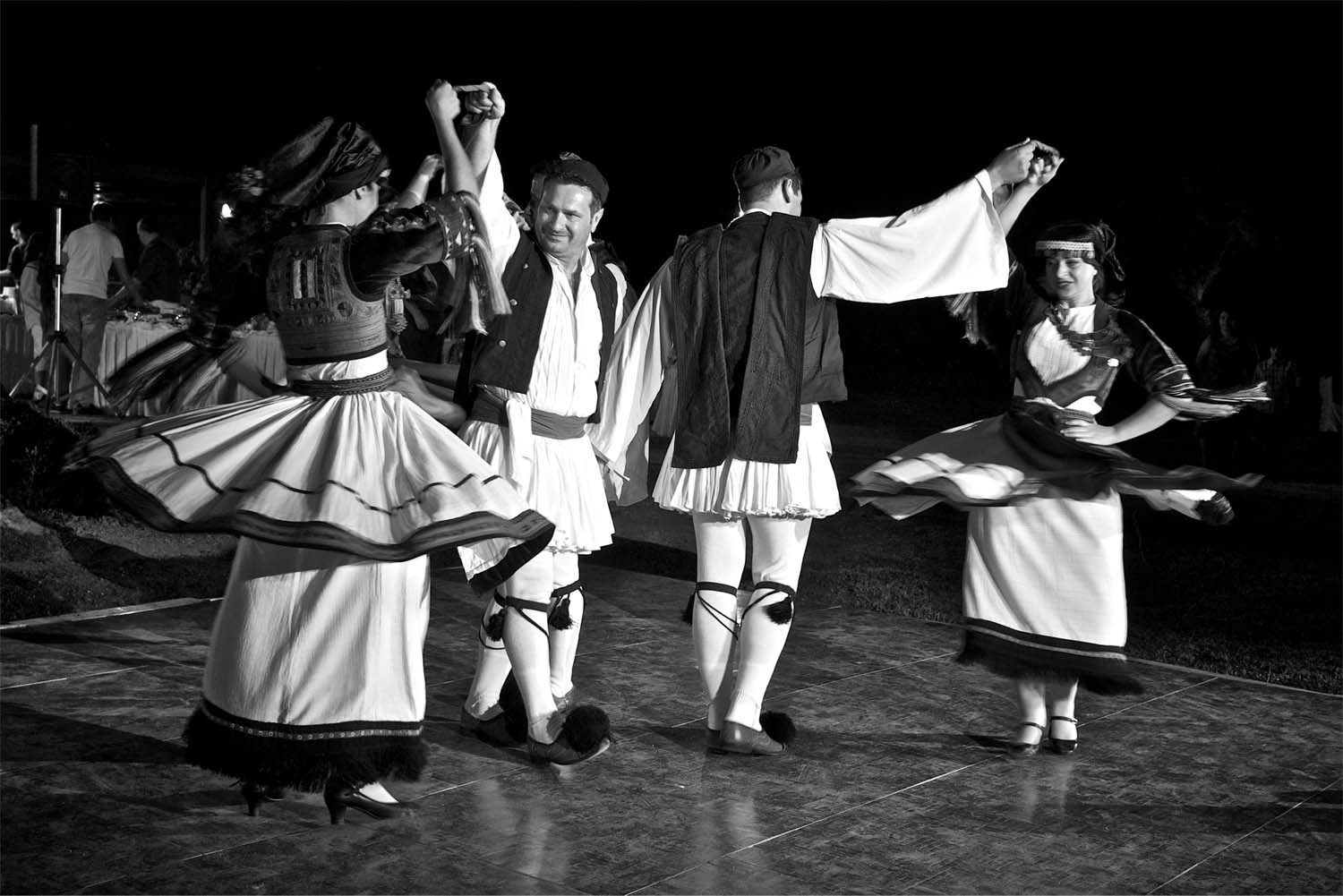 Thursday
Greek Night Show
Dive into the rich traditions of Greece at our captivating Greek night, where you can groove to live music and revel in the allure of folklore dances, all set in an authentic ambiance.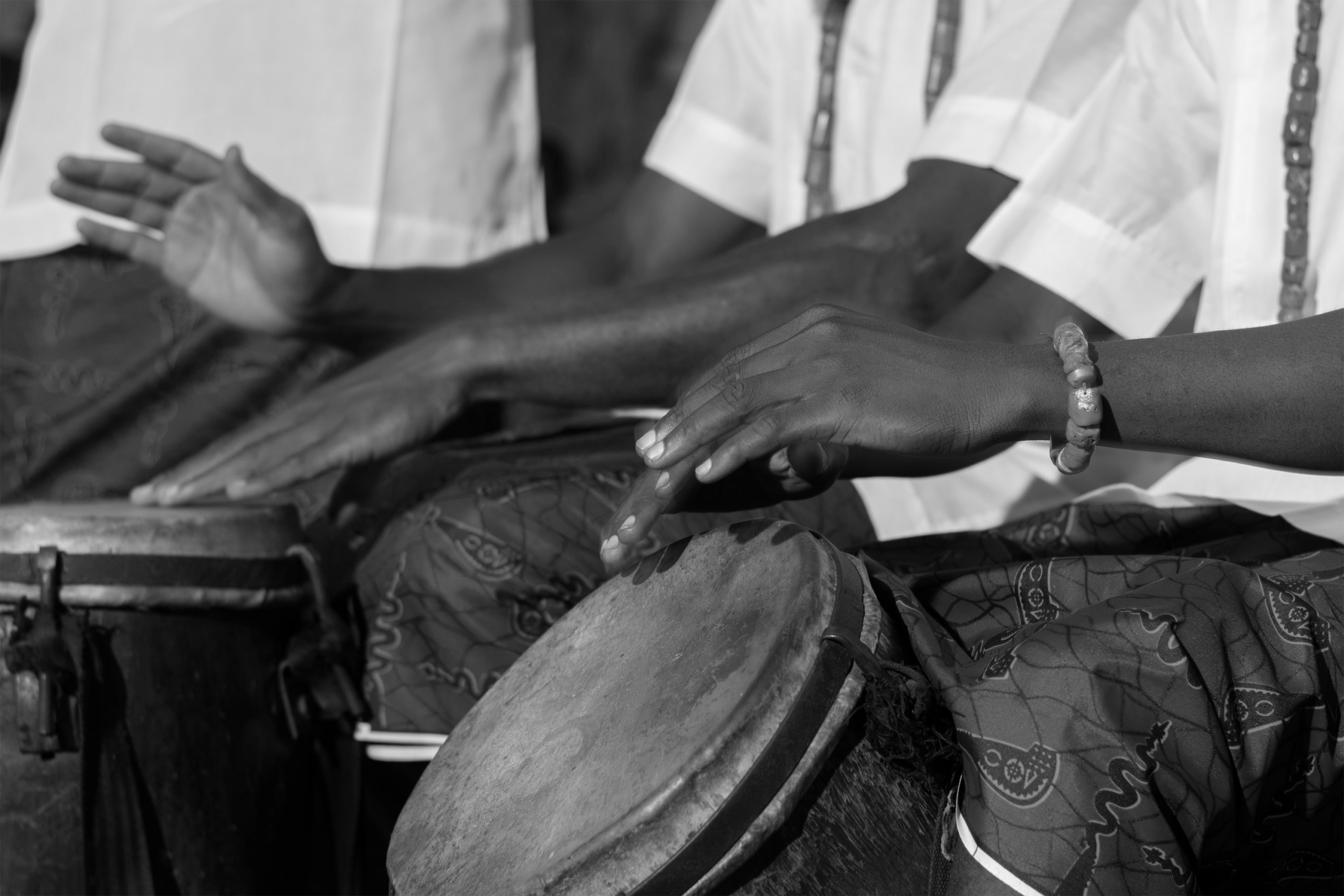 Friday
Reggae Evening
Get ready to feel the irie vibes and sway to the rhythm at our reggae night with Pachanga Boiz, where the music and good vibes flow like a river, creating an unforgettable island atmosphere.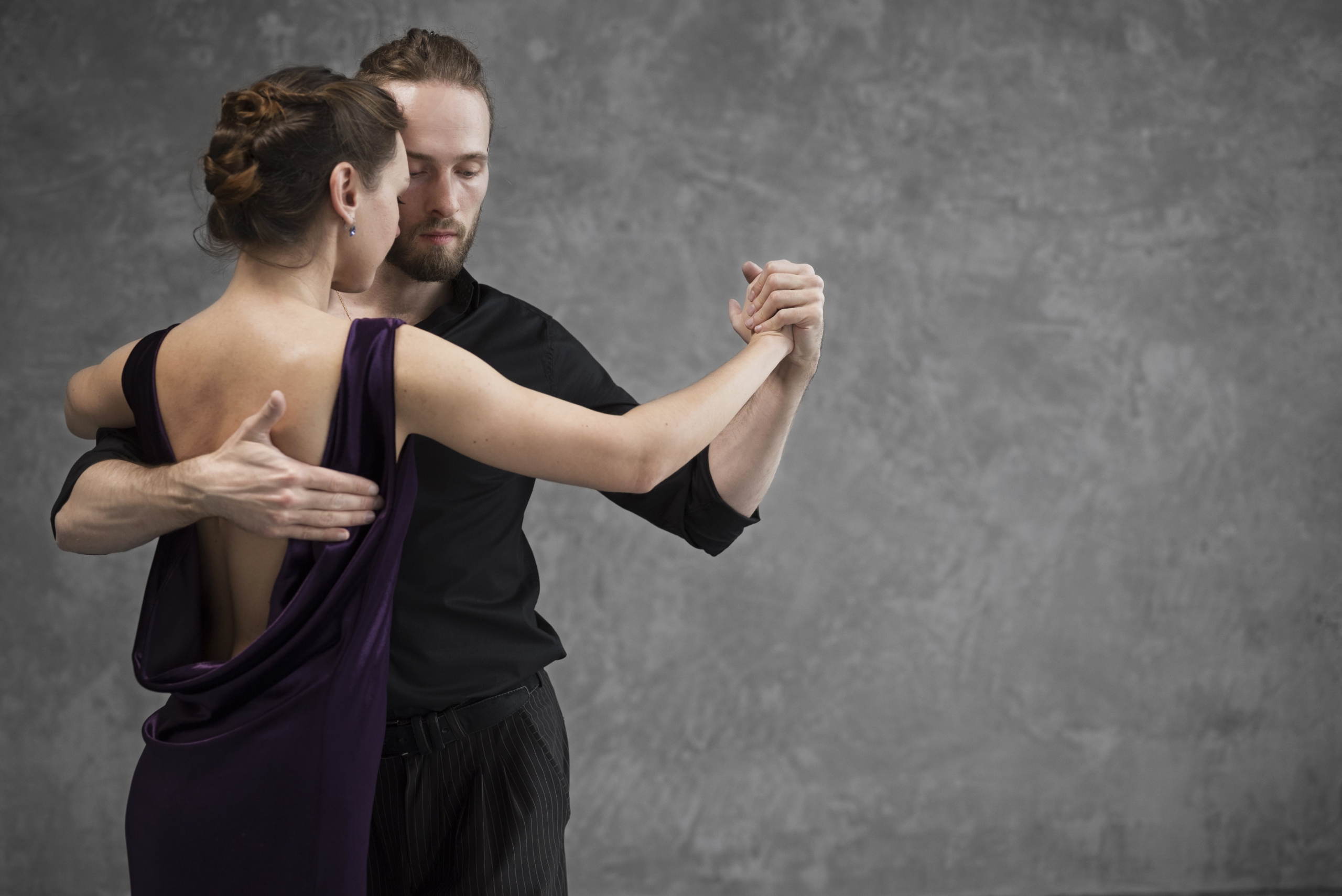 Saturday
Latin Show
Experience the fiery rhythms and sizzling moves of our Latin show, featuring the electrifying dance team FOOTLOOSE. Get ready for a night of passion and rhythm!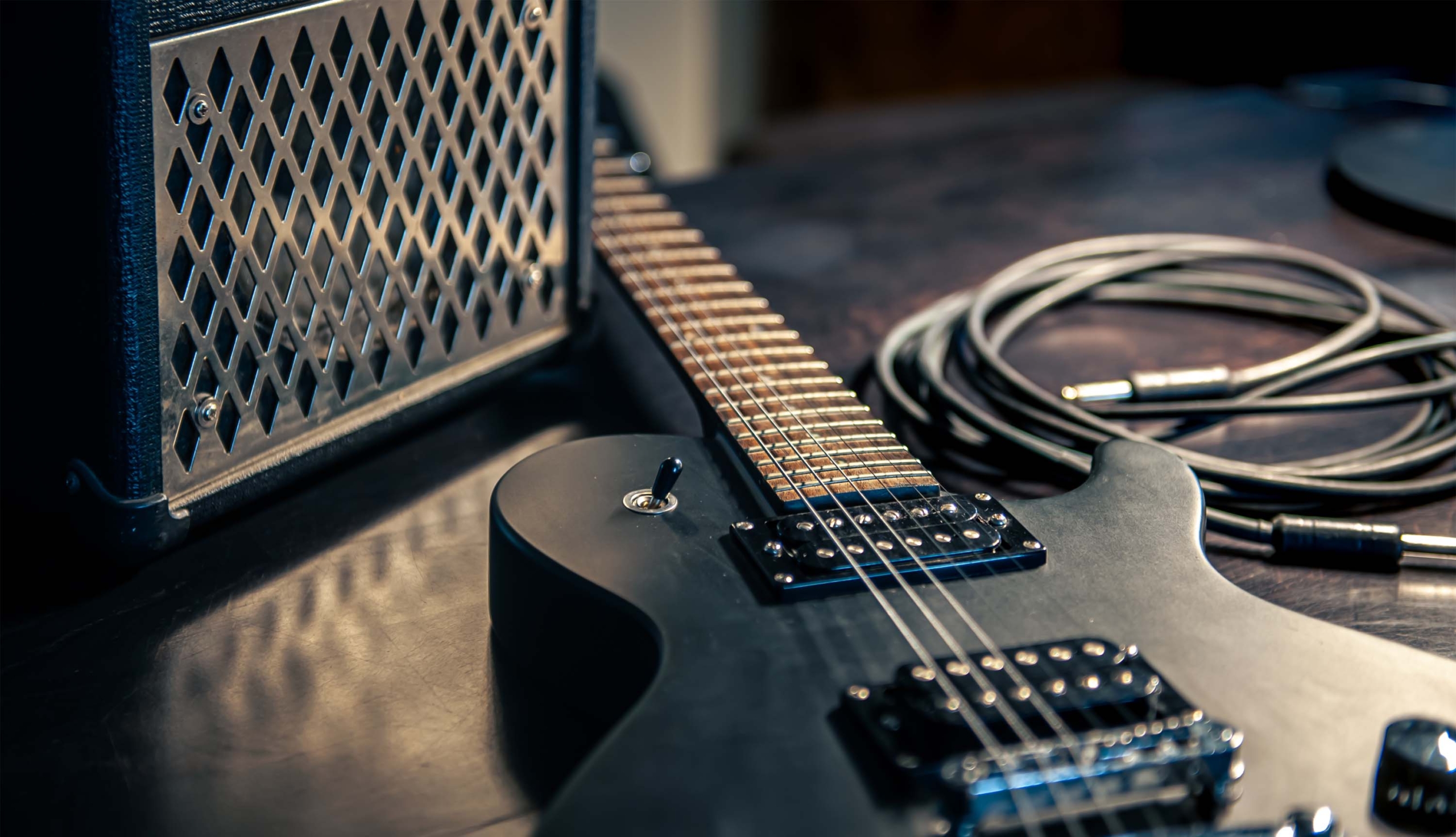 Sunday
Live Rock Music
Rock the night away with ENCORE,the band that delivers a dynamic live music experience, leaving the audience thoroughly entertained with their powerful sound and unforgettable performances.
Bars
Explore our hotel's bars, where mixology meets ambiance, crafting the perfect setting to unwind with handcrafted cocktails and delightful conversation in an inviting atmosphere. Cheers to memorable moments in our chic, vibrant bars.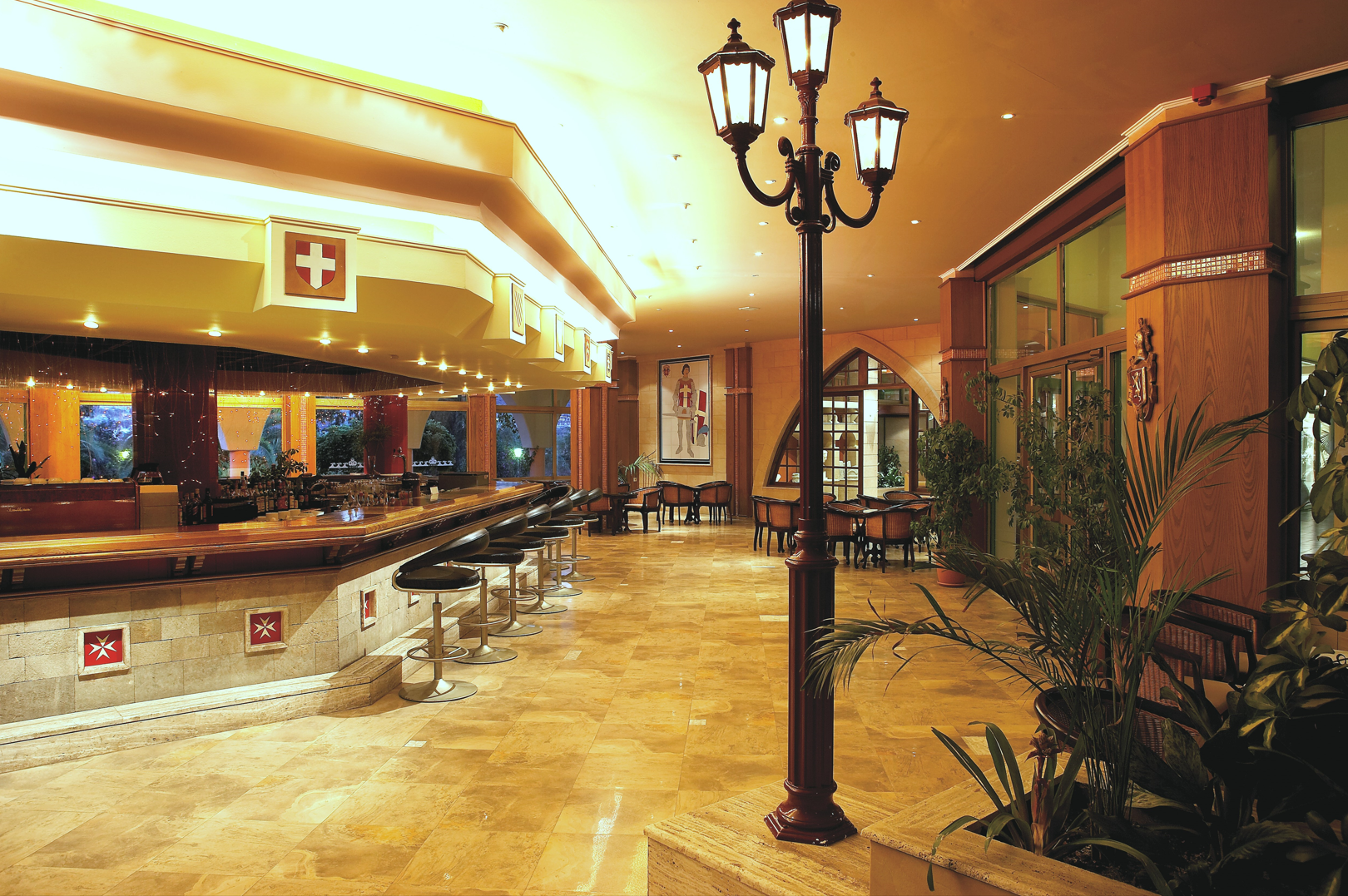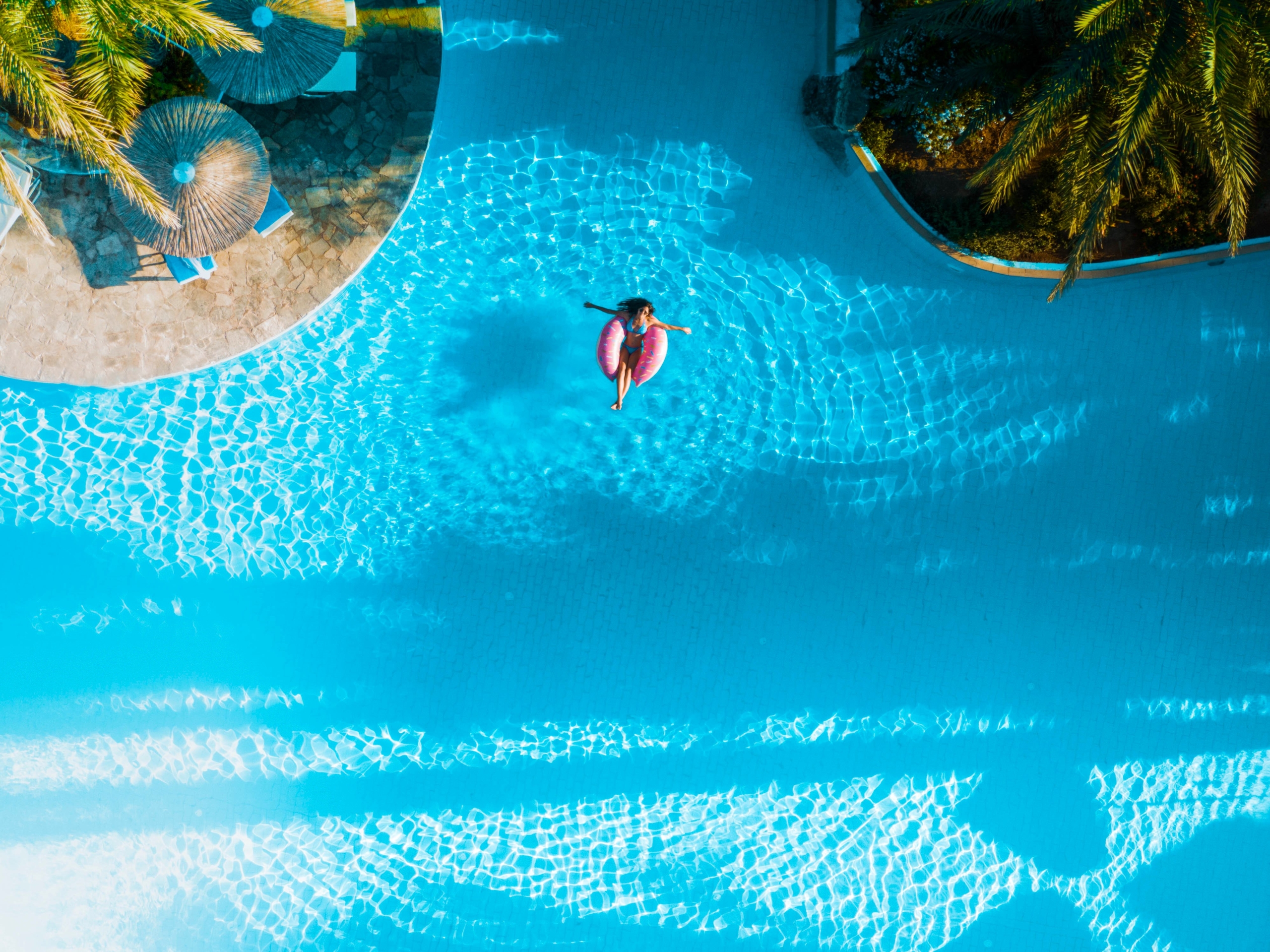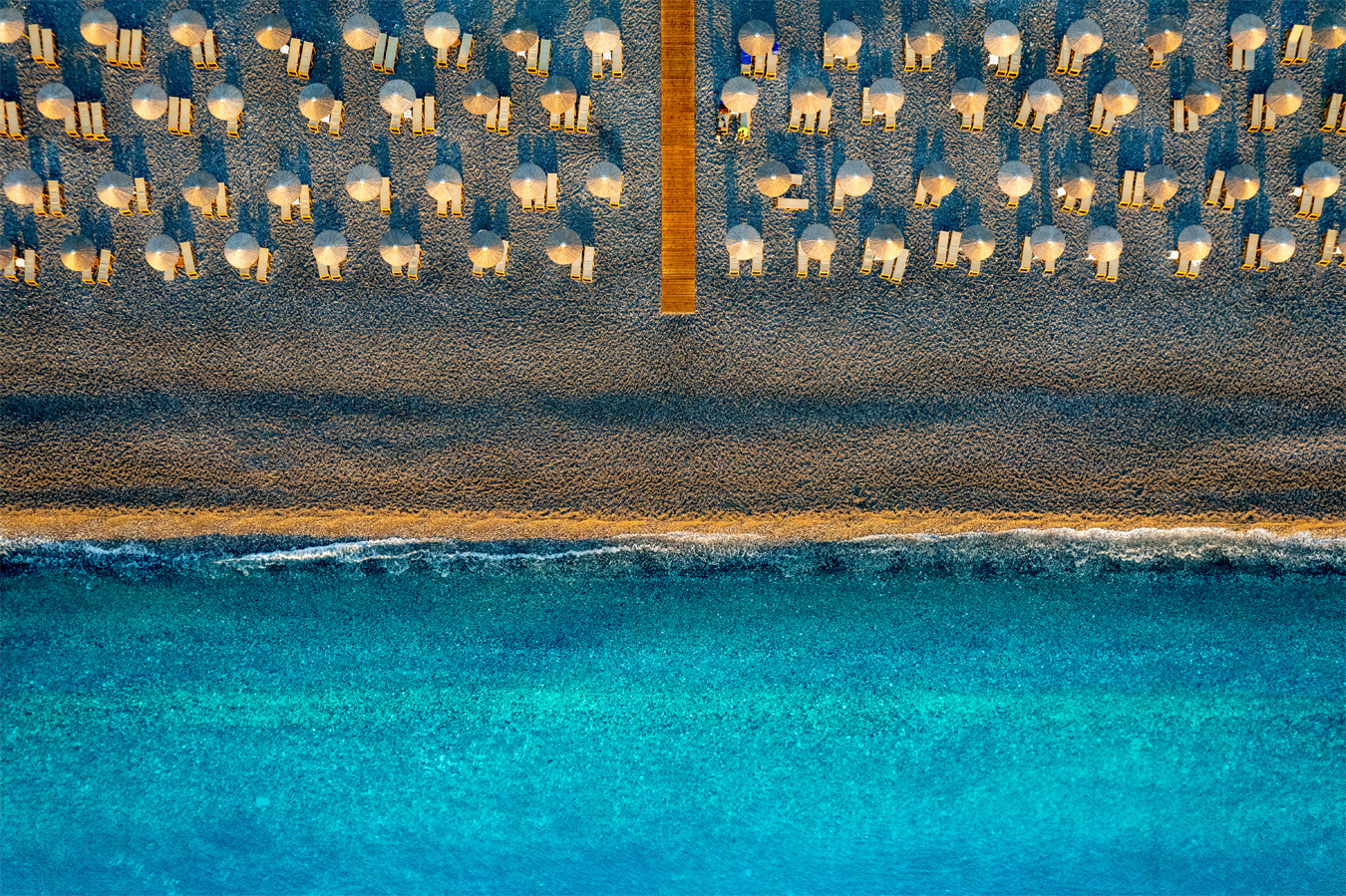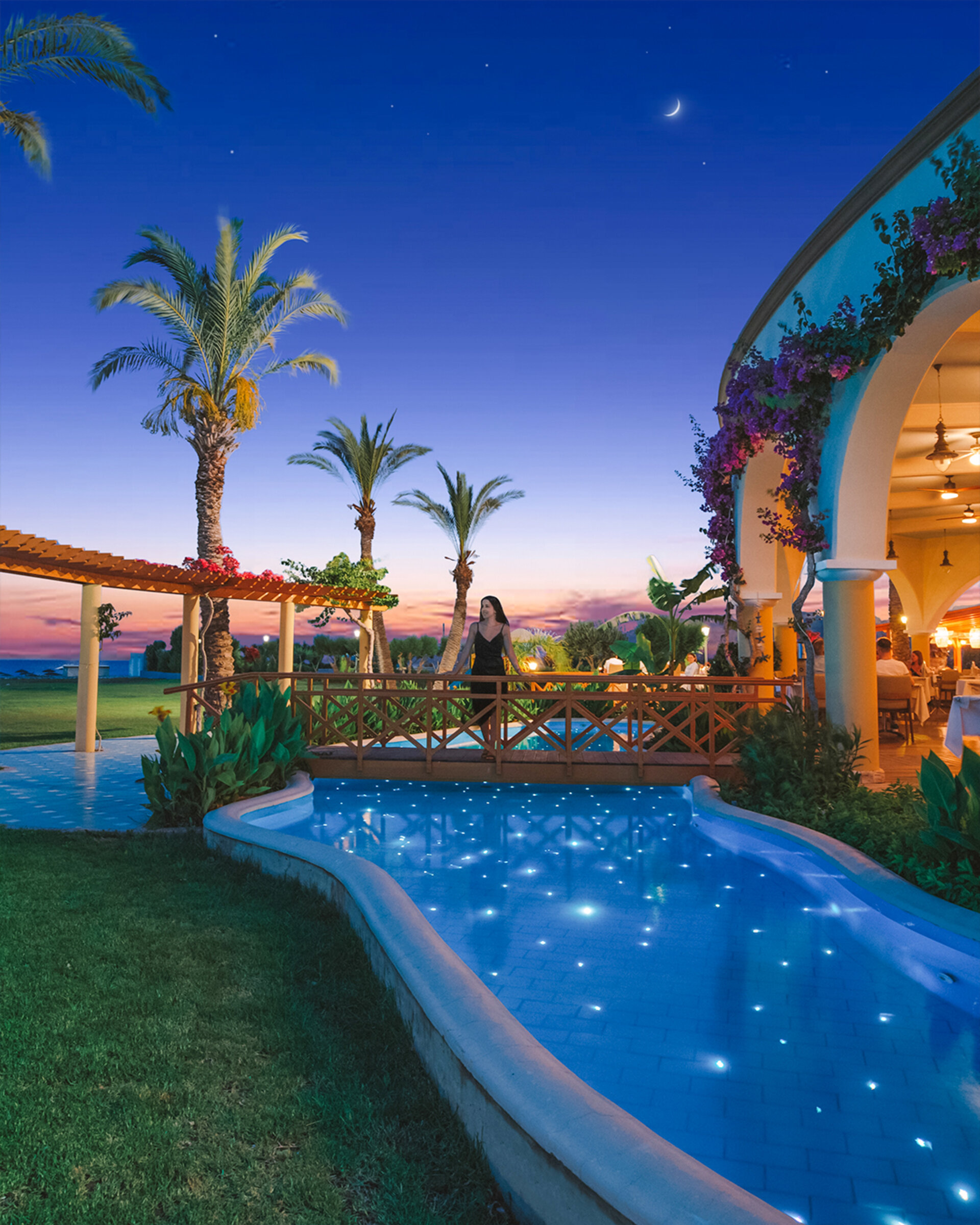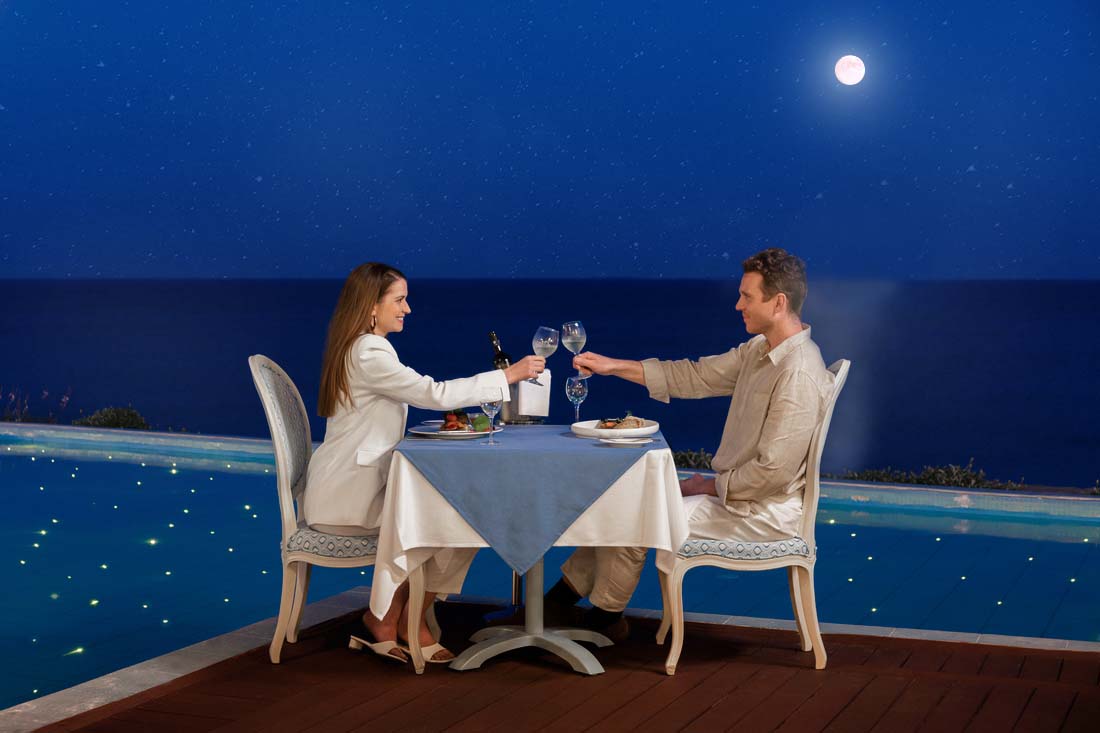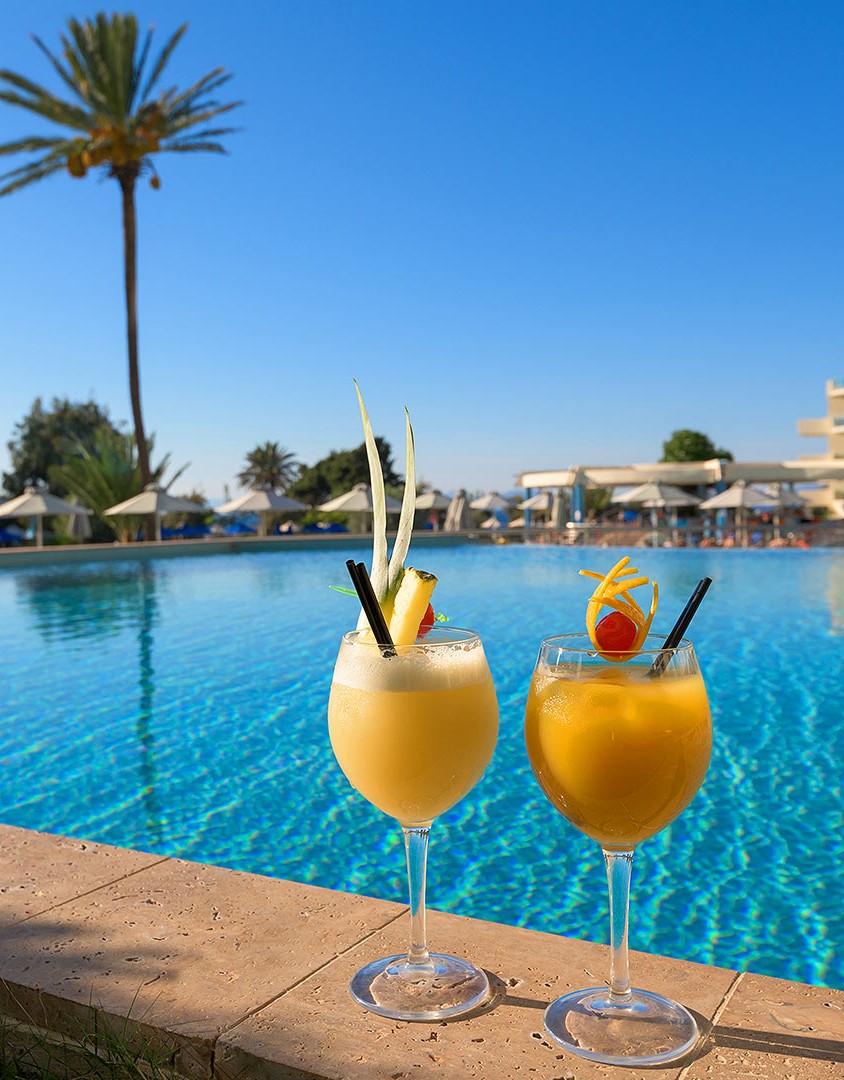 FEATURED OFFER
Premium All-Inclusive
Indulge in the pinnacle of luxury with our Premium All-Inclusive package. Elevate your experience to new heights as every desire is effortlessly catered to. Unwind and explore without limits, knowing that every element of your vacation has been curated to exceed your expectations. Embrace the extraordinary and redefine your notion of a perfect getaway with our unparalleled Premium All-Inclusive package.
DISCOVER