Top Beaches in Rhodes (Part 2)
Rhodes, an enchanting island in the Aegean Sea, is known for its stunning landscapes and pristine beaches. Whether you seek a tranquil escape or an adventure-filled holiday, Rhodes offers a wide array of beach options. In this article, we'll explore 5 more beaches on the island, each offering its unique charm and appeal.
Kalathos Beach
Located just a stone's throw away from the luxurious Atrium Palace Resort, Kalathos Beach is a hidden gem. Its pebble-strewn shoreline, crystal-clear waters, and surrounding lush greenery create an idyllic setting for relaxation. Sunbeds and parasols are available, making it an excellent choice for families. The calm waters are perfect for swimming, and nearby water sports activities offer an extra touch of excitement.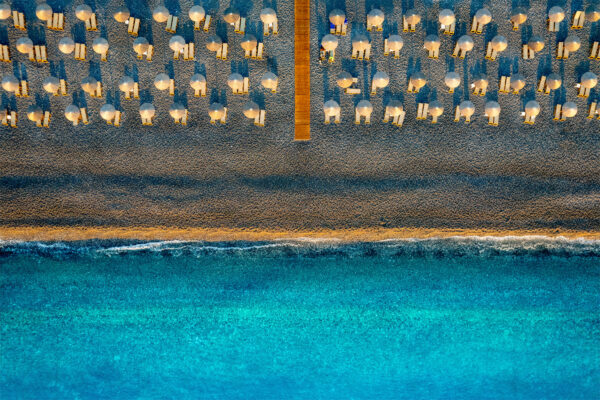 Haraki Beach
Nestled near the Atrium Palace Resort, Haraki Beach is a picturesque and serene destination that exudes charm. Its calm, shallow waters are perfect for swimming, and the bay is flanked by traditional tavernas and cafes where you can indulge in Greek delicacies. The quaint fishing village of Haraki adds a touch of authenticity to your beach experience.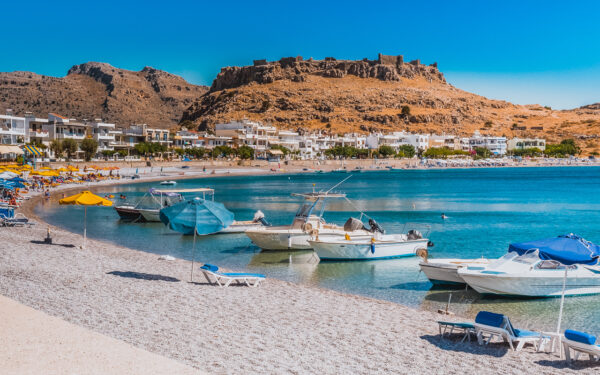 Tsampika Beach
Tsampika Beach is a blend of beauty and spirituality, situated on the eastern coast of Rhodes, is known for its long stretch of golden sand and crystalline waters. The beach offers fantastic views of the Tsampika Monastery, which sits atop a steep hill. The azure waters are ideal for swimming, while the beach's spacious shores are perfect for sunbathing and family activities.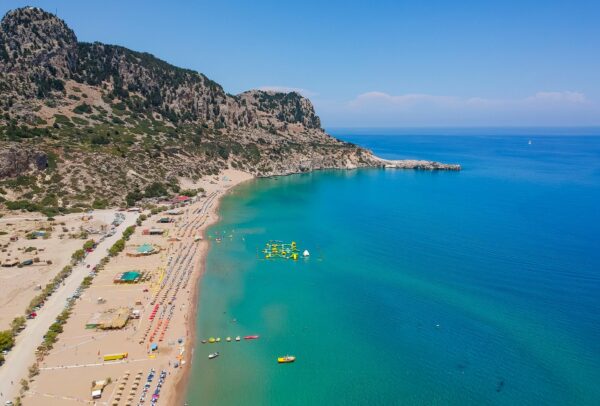 Elli Beach
Elli Beach is one of Rhodes' most famous and cosmopolitan beaches, located just a few minutes away from the Atrium Platinum Resort. This well-organized, pebbly beach offers sunbeds, umbrellas, and various water sports activities. The lively atmosphere here, with beach bars and cafes, makes it an excellent spot for both relaxation and entertainment. Don't forget to take a stroll along the iconic Mandraki Harbor, located nearby.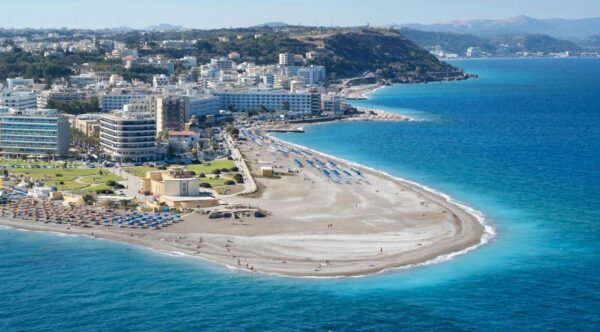 Lachania Beach
A pristine oasis situated in the southern part of the island right in front of the Atrium Prestige Resort. Lachania Beach is a paradise for those seeking tranquility and natural beauty. With its soft, golden sands, azure waters, and a backdrop of rocky cliffs, Lachania Beach is a true haven for peace and serenity. There are no beach bars or water sports facilities here, allowing you to enjoy the untouched, unspoiled nature.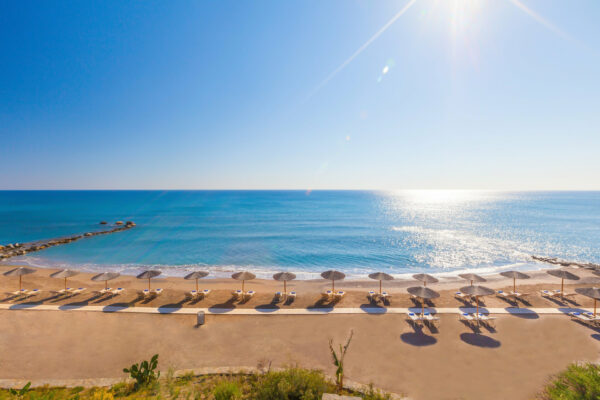 Rhodes, Greece, offers an incredible array of beautiful beaches that cater to various tastes and preferences. Whether you're looking for a family-friendly beach like Kalathos, a quiet retreat like Lachania, or a lively and cosmopolitan atmosphere like Elli Beach, Rhodes has it all. The proximity of these beaches to the Atrium resorts makes them convenient choices for travelers seeking luxury and convenience while experiencing the natural beauty of the island. So, pack your swimsuit, grab your sunscreen, and get ready to explore the stunning beaches of Rhodes.