Top Beaches in Rhodes (Part 1)
Nestled in the heart of the captivating Greek island of Rhodes lies a treasure trove of breathtaking beaches. From the tranquil coves to the golden sands and azure waters, these coastal gems offer an unforgettable experience for travelers seeking sun, sea, and serenity. Join us as we explore the first top 5 beaches in Rhodes, each with its unique charm and allure.
Kalithea Springs Beach
Our journey begins with the exquisite Kalithea Springs Beach, renowned for its captivating beauty and historical significance. Located on the eastern coast of Rhodes, this beach boasts crystal-clear waters, perfect for snorkeling and swimming. But what truly sets it apart is the presence of the Kalithea Springs, an art deco thermal spa renowned for its ornate architecture. Wander through the picturesque gardens, explore the tranquil caves, and soak up the rich history while basking in the Mediterranean sun.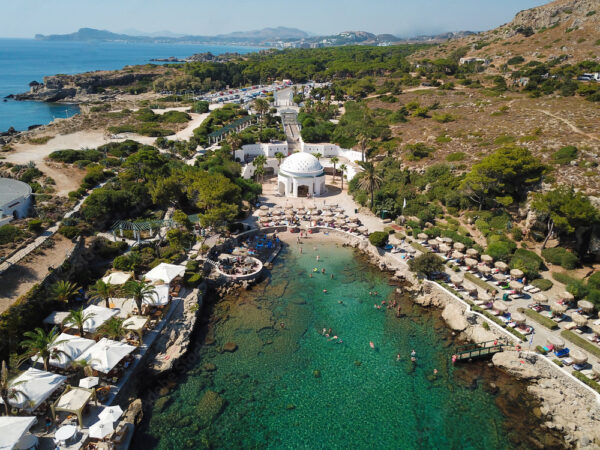 Saint Paul's Bay Beach
Venture further south to discover Saint Paul's Bay, a serene and enchanting beach tucked away near the historic village of Lindos. Surrounded by rugged cliffs and lush greenery, this idyllic bay is a true hidden gem. The tranquil waters are ideal for swimming and snorkeling, while the charming white-washed buildings of Lindos offer a stunning backdrop. According to local legend, it's here where Saint Paul the Apostle landed in 51 AD, adding a touch of spirituality to the already magical atmosphere.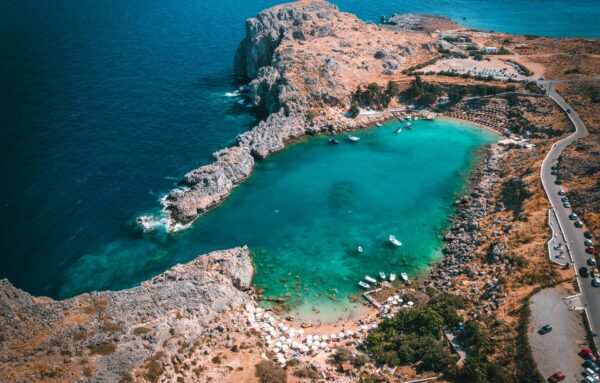 Agathi Beach
For a more relaxed and family-friendly atmosphere, Agathi Beach is a must-visit. Situated on the eastern coast, this sandy haven is known for its shallow and clear waters, making it an ideal destination for children and novice swimmers. Surrounded by lush hills, Agathi offers a delightful blend of natural beauty and convenience. Beachside tavernas serve up delicious Greek cuisine, so you can enjoy a meal while watching the waves.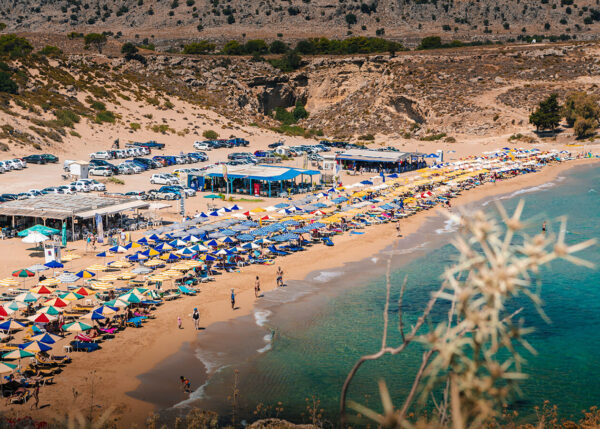 Anthony Quinn Beach
Named after the famous actor who fell in love with Rhodes while filming "The Guns of Navarone," the Anthony Quinn Beach is a small yet picturesque cove on the island's eastern coast. The beach is enclosed by rocky formations, offering a sense of seclusion and intimacy. Its crystalline waters are perfect for snorkeling, and the marine life here is particularly diverse, making it a favorite spot for underwater enthusiasts. Sunbathing on the smooth, sun-drenched rocks adds an adventurous touch to your beach experience.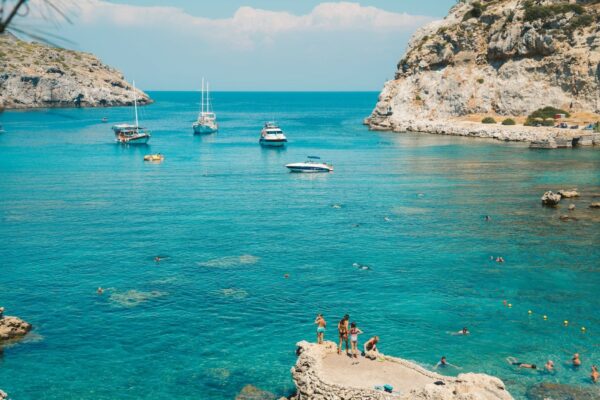 Prasonisi Beach
For a more unique beach adventure, head to the southernmost tip of the island to discover Prasonisi Beach. What sets this beach apart is its geographical peculiarity. Prasonisi is a windsurfing paradise, with the Aegean Sea on one side and the Mediterranean Sea on the other, separated only by a sandbar. It's a haven for water sports enthusiasts, offering ideal conditions for windsurfing and kitesurfing. Even if you're not into extreme sports, the natural beauty and the fascinating interaction of two seas make this beach a remarkable place to visit.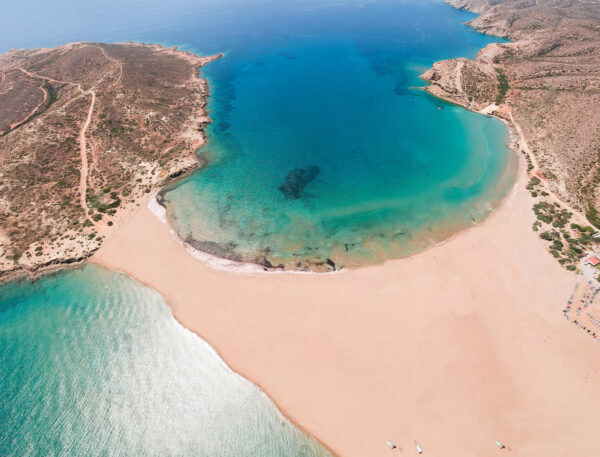 In conclusion, Rhodes is not only steeped in history and culture but also offers a bounty of stunning beaches for those seeking sun, sea, and relaxation. From the serene Kalithea Springs to the adventurous Prasonisi Beach, each of these coastal destinations is a testament to the island's diverse natural beauty and the rich tapestry of experiences it has to offer. So, pack your sunscreen and swimwear and prepare to embark on a beach-hopping adventure that you won't soon forget on this enchanting Greek island.